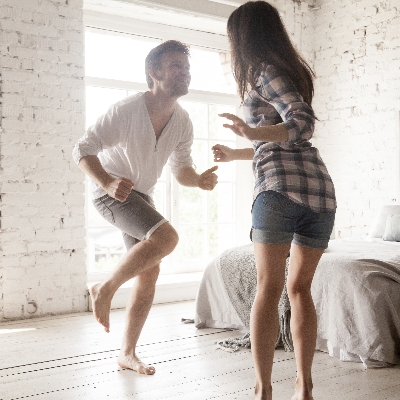 Best food forward in 2020
Q. What can we choose for our first dance to make it on-trend and original?
A. Kiri Cullen says: It's the dawn of a new decade, and for those lucky wedding couples getting married this year, there's lots to look forward to. From exciting first dance songs to new ways of putting together a routine.

More and more couples are choosing to learn a group dance rather than the traditional couple dance. They may decide to learn a dance at their hen or stag weekend and then perform it at the wedding. Or if want any chance of remembering it, it's maybe best learning the group dance a few weeks beforehand without any influence or distractions that sometimes are very much included in hen and stag weekends.

How about an aisle entrance dance? Not surprising, a trend originating in America and working its way across the pond. You can get your bridal party involved and strut your stuff down the aisle working your way towards the very surprised but hopefully happy groom! More recently, couples are eager to do something different as opposed to the normal traditional sway like dance to a slow romantic song. They want to show their personalities and start married life in a fun and upbeat way.

Or, you could opt for a first dance with just the two of you but perform a mash up, a mix of songs and styles that you can perform to your guests. You will certainly wow your guests with this performance especially if you keep rehearsals under your hat.

You may be worried about creating all these mash ups and cuts of songs to make a musical piece that doesn't sound like you made it yourself. Help is on hand, as we at All Steps First Dance have a bank of fabulous and professional dance teachers who not only can choreograph any dance you would like, they can also cut the music and create the mash up for you!

But what songs are you going to choose? Most couples choose one main favourite song for the chorus and verse and then mix in a few other songs to complement it. A few popular first dance songs to choose from in 2020 include the Greatest Showman's Tightrope, Ed Sheeran Perfect and Thinking Out Loud are still very popular, as well as James Arthur Say you won't let go, Sam Smith Stay with me, Christina Peri A thousand years, John Legend All of Me, Goo Goo Dolls Iris and Ellie Goulding Love me like you do. But of course, a song that means something to you both would also be a great choice and can be incorporated in.
Kiri Cullen
www.allstepsfirstdance.co.uk