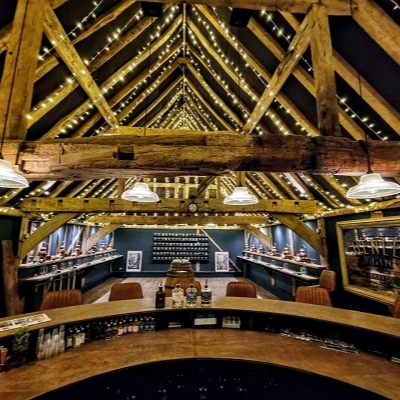 Ginspiration
Q. I want to plan a fun hen party which is a bit different to the norm. I live in Oxfordshire – any ideas?
A. Kerry Moores says: At Henley Distillery, we're excited about offering our facilities to the wedding market. Our gin experience room contains 12 mini stills which can be used as one per person for a private event, perfect for a hen gathering or if guests were happy to share, we could host up to 24 people. For private events, we can tailor all of our experiences to suit the party - whether that be due to budget constraints or timings.

Our Signature Gin Experience lasts for around three hours and invites guests to fully immerse themselves in the gin-making process. Following a tour of the distillery and brief history of gin, guests venture across the courtyard, G&T in hand to the Gin Experience room for a tasting session. After this, our head distiller guides the group through developing their own bespoke recipe by choosing from more than 100 botanicals, eventually distilling and going home with a personal bottle of gin which they have created themselves.

For couples wanting something a bit different, they could plan a visit to design their own wedding gin which would then be produced by us, to be served at the wedding as well as given as gifts and wedding favours (miniatures available). We can help to design and print bespoke gin labels, personalised to the wedding.
Kerry Moores, The Henley Distillery
thehenleydistillery.co.uk/products/distill-your-own-gin