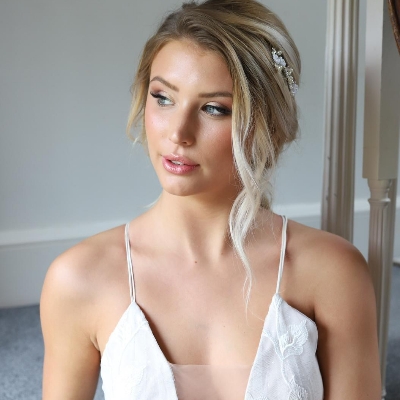 Spring bride
Q. Please can you give me some ideas for my spring wedding make-up and lashes?
A. Melissa Clare says: Melissa says: Ombré eyeshadow is a beautiful choice for a spring wedding. This is where you transition the colours on your eyelids across a few gradients creating a beautiful blend of tones, allowing you to add in a popping shade with some more natural ones to enhance your eye colour. Popping shades of purple blended with hazel browns look beautiful on green eyes. Mix orange and pink tones with bronze for blue eyes and try burgundy and golden shades for brown eyes.

To keep your skin looking fresh, start by spring cleaning your products and investing in a new beauty regime. Whilst it's important not to dramatically change your skincare too close to your wedding date, it's important to adapt to how you treat your skin with each season. As winter tends to wreak havoc, it's important to keep it looking hydrated. Pay close attention to moisturising dry areas around your nose and forehead, and keep your complexion glowing with a regular enzyme peel and exfoliator. If you're on a budget, instead of throwing out your winter foundation, try mixing it with a small drop of face oil which will tone down a heavier foundation and add a sheen, perfect for a glowing spring wedding. When it comes to blusher, think fresh and rosy pinks and use a soft pink highlighter on your cheekbones. Choose creme products if you want your skin to look radiant, or use a powder if you have oily skin.
Melissa Clare, Melissa Clare Makeup
www.melissaclare.com