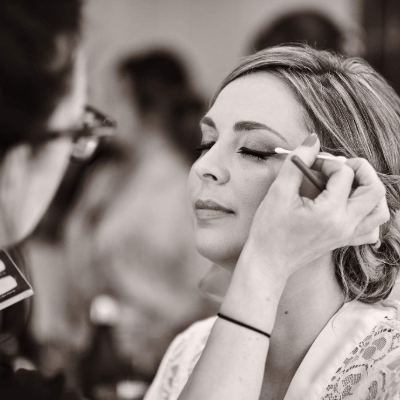 Sit back
Q. Perhaps it's because I'm the first of my friends to get married, but I'm wondering what to expect with regards to wedding morning preparations. I feel like everyone is much more clued up on what to expect on their big day than I am!
A. Rosie Scott says: Your wedding morning is the time for you to relax, be pampered and prepare for the big day ahead. My top tip would be to work out a schedule for yourself and everyone in your bridal party. I always plan an itinerary for my brides for their hair and make-up so that we all know my arrival and setup time and then a timetable for the bride, bridesmaids, mums, etc. This way, everyone knows what time they need to arrive and you will not have too many people in the bridal suite at the same time.
The more people that you have in the room, the more stressed you may become, so keep this to a minimum until the last half hour or so. Your schedule will also include timings for the arrival of the photographer and flowers, how long you need to get into your wedding dress and the time that you need to leave the bridal suite, plus any additional time for photographs before the ceremony.
Most of your final planning will happen one-two weeks before the big day, and having a wedding morning schedule will help to ease any last-minute worries. Try to relax a few days before the day, have your nails done, create a wedding morning checklist, including dress, shoes and jewellery, and also try to have a good night's sleep before the wedding. Then all you need to do is let the wedding professionals take over and you can have a glass of champagne and relax with your bride squad.
Rosie Scott
www.rosiescottmakeup.com