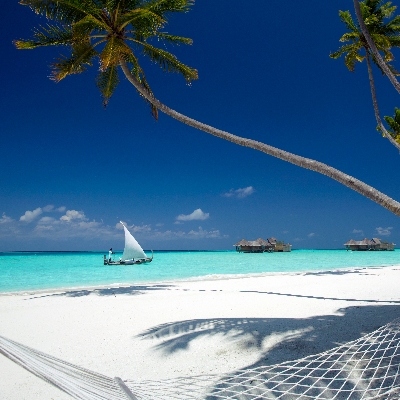 Wish you were here!
Q. We're planning our honeymoon for late 2022 and want to go somewhere far-flung with a tropical climate. We'd like a relaxing holiday with a few activities to choose from so where do you suggest?
A. James Bell says: Congratulations! You've picked a perfect time to go on your honeymoon. The Maldives delivers tropical isolation in abundance with its pillow-soft white beaches but there are also fun activities in the form of snorkelling, diving and plenty of other water sports. Romantic experiences are aplenty too, with everything from sandbank picnics to sunset cruises. If you fancy a little bit more adventure in the Indian Ocean, Mauritius is blessed with gorgeous beaches but its jungle-covered interiors mean you can also go hiking or mountain biking.

If you're looking to travel in December, the Caribbean is a great option and Saint Lucia, in particular, has a good mix of relaxation and adventure with its dreamy stretches of sand and wild emerald interior.

Want to push the boat out with your budget? Then we can't recommend The Islands of Tahiti highly enough. The sand there is like talcum powder, its mountains are covered in forest and the sky is the colour of forget-me-nots. Bora Bora is a magnet for honeymooners and rightly so – Captain Cook didn't call it the 'Pearl of the Pacific' for nothing!
James Bell, Turquoise Holiday Company
www.turquoiseholidays.co.uk