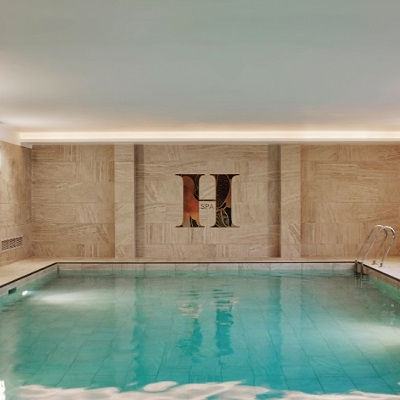 Rest and reboot with a spa-cation in Buckinghamshire
Q. We want to take a break from the planning with a pre-wedding pamper and some much-needed couple time in Buckinghamshire. Where do you suggest?
A. The expert says: Horwood House hotel, spa and estate is a four-star manor house located in Milton Keynes. It's home to 165 guest bedrooms and suites, Harry's Bar & Kitchen and the indulgent H Spa.

In search of some much-needed rest and relaxation? Then look no further than the beautiful and recently renovated H Spa at Horwood House. Set in Little Horwood on 38 acres of private countryside in the heart of the Buckinghamshire countryside, H Spa at Horwood House is an idyllic spot to enjoy some precious couple time, whether you're after an overnight spa stay or are visiting for the day.

H Spa offers up an extensive selection of treatments and luxurious pamper treats as well as an exclusive leisure membership that includes the use of the hotel's state-of-the-art gym, expansive 15-metre swimming pool and contemporary studio, all where you can workout, unwind and escape from the stresses of everyday life. Of course, there's the option to just laze about poolside, then enjoy a lovely long lunch and a glass of fizz. A visit to H Spa is all about you!

Not only is the team focused on ensuring the very best guest experience here, but they are also dedicated to pairing well-being with indulgence; a careful balance. Perfectly formed and offering a selection of tantalizingly tempting escapes, Horwood House has created a space and atmosphere in which to escape and find a moment of pure relaxation, helping you to unwind, de-stress and feel refreshed. This not only supports personal health and well-being, but you'll sleep really well too.

With its stunning countryside location, superbly renovated spaces and deliciously indulgent treats, H Spa at Horwood House is the ideal haven for a restorative couples' break, some girls' downtime or simply a 'you day' and will leave you feeling sufficiently soothed yet sumptuously spoilt.
The expert, Horwood House
www.horwoodhouse.co.uk