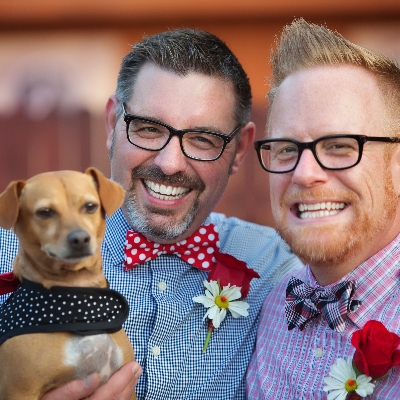 What's in a name?
Q. What are my options for changing my name?
A. Cecile Mazuet says: Traditionally, the bride changes her name to take on her new husband's surname but is that the correct choice for you? It's a big decision and can make some women feel like they've lost their identity, especially if you've built a strong reputation at work using your maiden name, or are an only child and want to continue the family name. However, you might be concerned that you'll offend your hubby-to-be if you decide not to embrace it.

For same-sex couples, there's no convention, which can make the decision even harder. Whatever your situation, there are plenty of options out there so communicate openly with your partner and work out what suits you best. You could take your partner's name or you could keep your maiden name but change your title. You don't require a deed poll to do this and your title isn't included on UK passports.

You could also consider taking your partner's name but use your maiden one professionally, take your partner's surname but keep your maiden name as a middle one. There's even the option to double-barrel your maiden name and your partner's name or form a new surname from both your names.
Cecile Mazuet, NameSwitch
www.nameswitch.co.uk