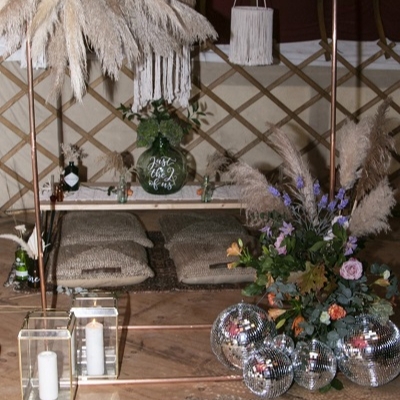 All things bright and beautiful
Q. We're planning our wedding flowers for our spring 2023 wedding and need some inspiration – can you help?
A. Lynn Lines says: Whilst pinks, lilacs and soft shades are still popular, bright pops of colour such as orange, red and yellow are making a comeback for celebrations in 2023. This is alongside dried, pressed and preserved flowers.

We're all feeling the purse strings tightening with the current economic situation so our biggest tips for keeping costs down are:

• Keep it as green as possible! Add more foliage to your bouquets and arrangements which will make them cheaper and also more eco-friendly.

• We all love a pop of colour from blooms! Researching what flowers are in season at the time of year that you're getting married will also keep your costs down.

• Repurpose your designs using your bridesmaids' bouquets to add more decoration to your venue, for example on the cake table or at the bar - the opportunities are endless.
Lynn Lines, Love Flower Studio
loveflowerstudio.uk