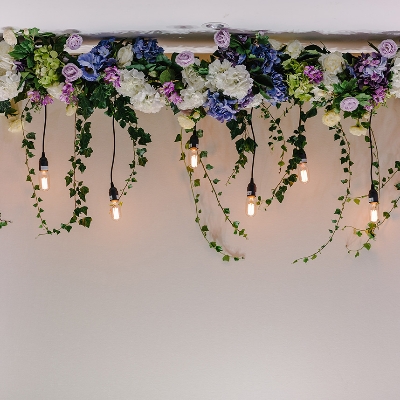 Darling buds
Q. We're planning a micro wedding in the new year, can you give us some ideas for wow-factor floral arrangements?
A. Lisa Darban says: The trend for micro weddings has taken off and is such a lovely way to celebrate a union. Having a small group of loved ones attending means that you can allocate your budget differently, investing in statement flowers because you're saving in other areas. Beautiful floral arches, backdrops, and elaborate tablescapes provide the wow factor, and smaller touches like providing wearable flowers for each guest makes it personal. Classic white and pink blooms are always a good colour combination and take on a modern artistic twist when incorporated into a hanging installation for a ceremony or a canopy of blooms.

Micro weddings can also make it easier to work without floral foam, which is a much more eco-friendly and sustainable practice.
Lisa Darban, Lisa Darban Bespoke Floristry
www.facebook.com/LisaDarbanFloristry