Ask the experts
Here is a selection of Q&As from Your Berks, Bucks and Oxon Wedding magazine. If you would like your question answered by our experts, please email it to editor@yourberksbucksoxon.wedding.
To view more Q&A's on a different topic, please select one from the list below.
Hot topic: Wedding planning
Our experts help you take the stress out of the run-up to the big day
---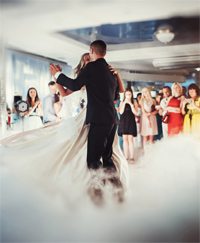 You can dance
Q. We could use a little help when it comes to the first dance – what should we look for in a dance instructor and what's a realistic timescale?
A. Cara Wrightson says: An instructor needs to be patient and able to go with the flow. A couple may have their ideal dance choreographed, but the moves may not always suit. A good instructor will be able to adapt the routine to suit, providing the confidence to enjoy the experience of performing a first dance on their wedding day. It's vital that the teacher continually gives out positive energy and feedback. Even if your experience is minimal or non existent, the instructor's positivity will make each session enjoyable.

You only need between three and six hours, so starting about six to eight weeks prior to the wedding is ideal. Try to ensure you have time in between lessons so you can watch it back on your phone and practise. Many of the couples we work with find that they improve each lesson when the dance is revisited.

A professional dance teacher will study your song choice, requirements, experience, ability and timescale to ensure you end up with a fantastic first wedding dance.
---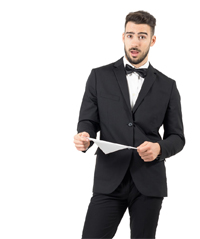 Unaccustomed as I am...
Q. The one thing that's really stopping us from enjoying the wedding planning is the thought of the speeches, and it's more a question of nerves than anything else – can you help?
A. Faye Williams says: Speaking in front of people can be stressful. The apprehension about being judged by others, of making mistakes, or being embarrassed or humiliated can be incredibly daunting. Using some simple techniques, you can help yourself overcome the anxieties about making your speech and speak confidently in public.

First, use your imagination. As far as your brain is concerned, there's no difference between visualising yourself calm and confident; and actually being calm and confident. Let your imagination work for you by picturing yourself making the perfect speech frequently in the run up to your wedding.

Secondly, change your language. Your mind believes what you tell it. Whether you think it in your head, or say it out loud, ensure all of your messages about making your speech are positive ones. Tell yourself you love making speeches, you find it incredibly easy and you enjoy commanding your audience. You don't have to believe it, but you do have to consistently give yourself these positive messages.

Lie, cheat and steal! Lie to the brain, cheat your fear and steal back the incredible confidence you were born with. Good luck!
---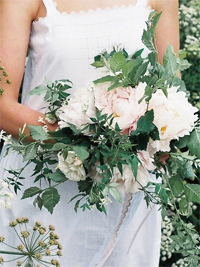 Seasonal variations
Q. We're planning a marquee-style wedding with a strong floral theme – what's a realistic timeframe for booking a floral stylist and discussing and planning the wedding flowers? Is extra time needed for special requests, for instance ordering particular flowers?
A. Charlotte Green says: Book an initial meeting 12-18 months in advance of your wedding to chat through your ideas, colour palette and any special requests you might have. Using flowers that are in season results in more abundant arrangements and bouquets, and this time frame allows you to see what's in season in the month you're going to marry. This is especially important if your florist supports British flower growers or grows some of the flowers themselves, as I do, as you can see what is flowering in that month. With weddings that require larger floral installations, such as marquees or warehouses, giving your florist as much notice as possible to formulate a plan is always best as there are always a lot of logistical elements to be worked out in the set up and break down. If you do require any specific flowers for your special day, then as much notice as possible is always best, allowing your florist plenty of time to liaise with their suppliers and have them ready in the very best condition.
---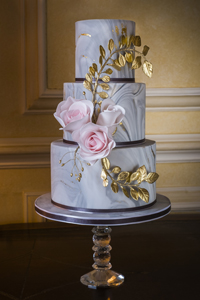 From first slice to last
Q. We want our cake to match our theme – how much time do we need to allow?
A. Samantha Tempest says: The cake is probably one of the first things you should book after your venue and photographer, but probably one of the last things that you should finalise. It can incorporate so many other aspects and themes of your day, which you won't know until you have gone through your organisation process. I always ask for lots of information about a couple's day, such as colour schemes, flowers, stationery designs and fabric details, these can often be included into the cake design.

I tend to meet with clients in the initial planning stages, so that they can meet with me, browse my portfolio and taste cake samples; however, a second consultation is sometimes beneficial nearer the date, as the couple will have a much clearer vision of how everything is coming together and then the cake design can be tweaked or in some cases totally redesigned as the theme may have now taken an entirely new direction.

My advice to all brides and grooms is that as soon as you know your date and you have your venue booked, then decide which suppliers you'd like to use and pay your deposits. You can then go back at your leisure to finalise the details but at least you have the reassurance that you have got your preferred companies making your day as special as possible.
---
Contact our experts...

Cara Wrightson
Dance tutor

Charlotte Green
Floral designer

Faye Williams
Therapist

Samantha Tempest
Cake designer
---