Ask the experts
Here is a selection of Q&As from Your Berks, Bucks and Oxon Wedding magazine. If you would like your question answered by our experts, please email it to editor@yourberksbucksoxon.wedding.
To view more Q&A's on a different topic, please select one from the list below.
Hot topic: Going green
Local experts offer advice on making your big day special for the planet too
---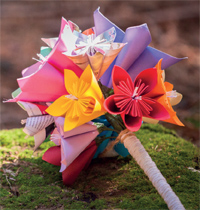 Feeling good
Q. We'd like to have an ethical, environmentally friendly wedding, but are finding all the choice a bit overwhelming. Can you help us with a plan of action?
A. Ela Aksoy says: Why not separate your eco-friendly choices into the different aspects of your wedding. For example, start with your rings – an ethically sourced wedding band is a must for the sociallyconscious couple. Some focus on environmentallyfriendly production processes, using recycled and sustainable materials and others focus on the mining of conflict-free diamonds, meaning they have been extracted through non-violent means, including no involvement with child labour and with strict labour and environmental standards.

Another aspect of your wedding, which you could make more environmentally friendly, includes your stationery, from your save-the-dates and invitations to your table numbers and place cards. The most obvious option is to use recycled or seeded paper. You could opt for a stationer who also uses vegetable-based inks, which are less harmful to the environment than petroleum-based inks.

Finally, flowers. Sourcing your fresh blooms from local, British markets and/or farmers is the greener option. On the other hand, there are lots of unconventional alternatives, which can have a positive impact on our planet – why not create centrepieces or backdrops from recycled paper flowers? You'd be surprised at what a beautifully creative visual effect this can have!
---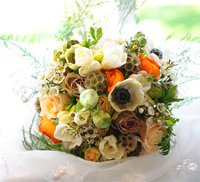 In season
Q. I'm keen to minimise the environmental 'footprint' for our spring wedding – what do you suggest in terms of flowers and foliage?
A. Kate Thomas says: Use a professional florist who can connect and buy from the cut flower market and make sure you buy English blooms, to minimise those air miles. Our seasonal spring flowers include tulips, narcissus, anemones and ranunculus, and these are all available in lots of colours. Mixed seasonal garden foliage would include catkins, pussy willows and prunis blossoms as well as mosses, hedera and pittosporum. Be mindful that flowers grown in the UK are dependant on the weather, so some degree of flexibility is required.

An alternative floral design could be to use potted plants or bulbs, which can then be given as favours at the end of the night. You could also use dried petals and natural flower heads as table confetti. It's also a good idea to re-use your flower designs from the church and take them and use at your venue, which is cost effective as well as environmentally friendly. Why not rent items for the day and use recyclable packaging and gift wrap? This style can create a real natural organic look, which is versatile for many different venues.
---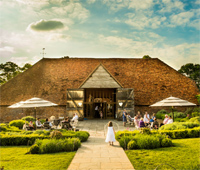 Pay it back
Q. Instead of a wedding list, we've asked our guests for donations to our favourite charity – are there any other ways we can support good causes on our big day?
A. Julia Price says: Many big hearted couples are now spreading the love to good causes. JustGiving pages are perfect for guests to donate in advance, and when it comes to the day itself, there are lots of fabulous ideas out there for giving your nuptials a benevolent twist.

Your guests can be offered the opportunity to purchase lifechanging gifts for people in poor communities across the world (one of the most popular being a goat for a family in poverty). Wedding favour packs can provide extraordinary gifts such as health checkups, teaching a child, bags of seeds and animal vaccinations.

Charities can offer favours of pin badges, organza favour bags and collection tins to be displayed at the reception. Often bridal couples make a contribution to our cause instead of providing wedding favours.

Another great way to give, may even be through your chosen venue. I work at Ufton Court, which is not only a wedding venue but also a children's charity – where 100 percent of the profits are Gift Aided to the charity.

So ditch the bags of sugared almonds! Now you just need to choose a charity close to your heart.
---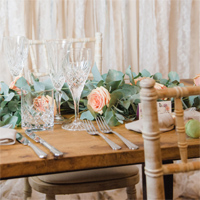 Luxe without tears
Q. Help! We care about the environment, but want our big day to feel extravagant and spectacular. Is it possible to have the luxe look and still be ecofriendly?
A. Claire Cole says: Yes! I recently did an ecoluxe styled shoot using English grown flowers, picked locally, recycled paper place names, dried rose petal confetti, bare wooden tables, and tipis in the grounds for guests. Crystal glasses and charger plates added an extra extravagant feel. Being environmentally aware shouldn't mean you can't feel good about yourself and your big day.
---
Contact our experts...
Claire Cole
Venue stylist
Ela Aksoy
Wedding planner and venue stylist
Julia Price
Wedding and events manager
---