New Chocolate Shop Montezuma's to open in Oxford City Centre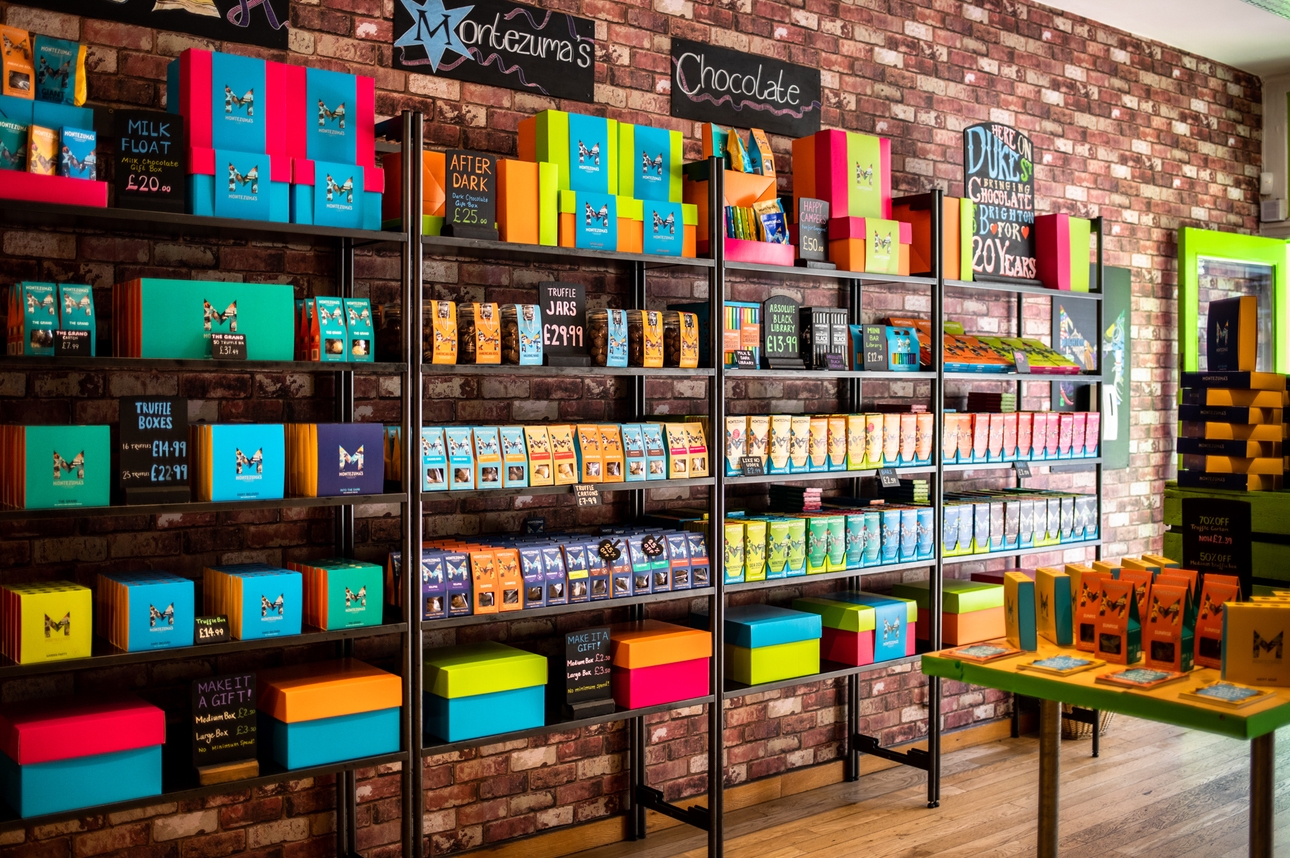 British chocolate company Montezuma's will open its first Oxford shop on Friday 14th May. A scrumptious addition to the thriving local foodie scene, the store will be located at 45 Queen Street, nestled between the dreaming spires and cobble-stoned streets of the historic city centre.

The iconic bright colours of Montezuma's entire range will fill the shelves with a rainbow of choices, from the signature smooth-as-silk chocolate buttons to the Butter Nutter peanut butter truffle centre milk chocolate. Taking centre stage will be Montezuma's legendary truffle servery, piled high with tempting treats, while a selection of gift boxes will provide the perfect present for every occasion.

Locals and visitors alike will be welcomed to the shop by store manager Hannah Quartermaine and her friendly team. Whether customers are self-confessed devotees or simply need a hand selecting an indulgent gift for a loved one, the Montezuma's chocolate experts will be on hand to help.

Oxford is the first new Montezuma's store to open in 2021, as the company continues with its mission to boost the high street and provide a unique customer experience that can't help but bring a smile to your face! Helen Pattinson, co-founder of Montezuma's commented: "We are thrilled to be opening our first Oxford store. With its bustling gastronomic and independent retail scene, we've long had our sights set on the city of dreaming spires. We can't wait to introduce the local community to our award-winning chocolate and hope to become a 'must visit' location for the thousands of tourists who flock to the city year-round."

Montezuma's Oxford is located at 45 Queen Street, Oxford, OX1 1ET and is open Monday – Saturday from 9.30am – 6pm and Sunday from 10.30am – 5pm. For more information visit www.montezumas.co.uk.