How to choose your wedding date
You would have thought choosing the date for your wedding would be the easiest part? Simple pick a date that suits you as couple and your venue. Well, yes, that is often the case. But there will always be other factors you should consider before making the final choice. If you're hosting a marquee wedding at private residence, then you're fortunate enough to have a little more flexibility with a date than those opting for a wedding venue. However, whether a marquee or venue it's wise to take into account some of the following factors that may make deciding on the best date for your special day a little easier....

Award-winning wedding planner Mary Briscoe of Weddings By Mary has planned many weddings, whether that be in her home county of Essex, the depths of the Cotswolds countryside or in the heart of the capital London. Here Mary shares tips on circumstances you may need to factor in when considering the best date for your forthcoming nuptials: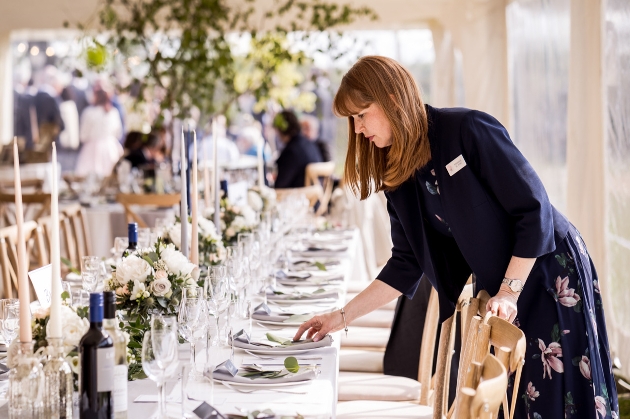 1. Midweek Weddings
Did you know you should set aside approximately 45% of your total wedding budget for your wedding venue (which includes hire costs, food & drink)? With the remaining 55% towards everything else. Some wedding venues will offer a different rate for midweek weddings as well as seasonal concessions. It's certainly worth considering. Especially if your heart is set on a particular venue and with no weekend dates available, you're happy to host a midweek or off peak wedding.

2. Hectic Work Lives
Everyone's always busy. Especially so when it comes to our work schedules. You, or indeed family members or friends may have shift patterns to account for. If you're able to check far enough in advance, you can hopefully establish what will work best for everyone. Another point to factor in. If you decide to opt for a Thursday wedding, guests may feel obligated to take two days off work to attend your special day. Whereas if you opt for a Friday then they will more than likely then just need to take one day.

3. Overseas Guests
Many couples have family & friends living overseas. Airfares obviously fluctuate and certainly cannot be predicted but your guests will more than likely want to make the most of their trip. Perhaps check their countries' holiday dates as this may influence not only their travel decisions but also impact their flight costs.

4. The Young Generation
Do you have any nieces, nephews, cousins, or siblings that are at school or even university? Check any school holiday dates around the time you are considering marrying. Especially if you're wishing to have a summer wedding and factor in your honeymoon too as travelling during the school holidays, whatever time of year they are, always impacts travel costs. The university generation may even be heading off on travel adventures. Hopefully they will be able to plan their trip around your wedding date. But also check that any significant family members or friends haven't been super organised and already booked their holidays.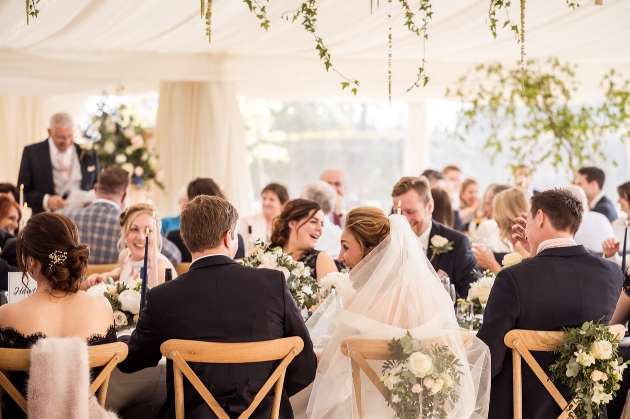 5. Significant Events
Your wedding is of course a hugely significant event in your eyes. But do be mindful of world, national and local events too. For instance, this year we have the King's Coronation taking place on Saturday 6th May 2023. (As well as an additional Bank Holiday on Monday 8th May). This will have a huge impact on availability of accommodation in London as well as travelling around the capital that weekend. Or perhaps you or your partner are huge sporting fans. Check any potential sporting event clashes. Remember it is also wise to check if there are any local events taking place. You don't want to be wondering where all you guests are. If a local marathon is taking place and the everyone is being diverted.

6. Unusual or Memorable Dates
How about opting for an unusual or memorable date? For example, marrying on your birthday (I did!). Past clients have chosen the date they met or became engaged. And one couple choosing to share the same wedding date as one set of parents.

Or how about a palindrome date? Defined as a number that reads the same backward or forwards. The next UK palindromic date however will not be until 3rd February 2030, written as 03/02/2030. However, for those of you who may wish to bend the rules a little and you get a wiggle on, you could have March 20th, 2023 (3/20/2023). Or next year April 20th, 2024 (4/20/2024), albeit a little confusing for your UK guests!

If you're not the superstitious kind, then how about Friday 13th? This year you still have Friday, October 13th or in 2024 the option of Friday, September 13th and Friday, December 13th. New Year's Eve is another fabulous date and certainly one not to be forgotten and what an awesome way to see in a New Year – as the Newlyweds!

One thing to remember though when considering choosing a date for your wedding. You will never be able to please each and every single guest you wish to invite. Nevertheless, by considering some, or all these suggestions it may make the process a little easier.

Check out www.weddingsbymary.co.uk

Mary is hired by couples that seek a down to earth planner with a wealth of knowledge and experience. As well as a calming presence, expertise & understanding. All of which have been gained from various positions she's held. From a decade as a wedding venue manager. A period of time as a registrar creating the legal & historical record of a couple's marriage. All starting back in her teenage years working for her mother's very successful outside catering business. A true baptism of fire. But the most import role of all, being a bride herself once. As you can see Mary has rareness as a wedding planner having experienced weddings from every feasible angle. Making her truly unique.