Alice and Nick met while studying at Loughborough University.
"I was attracted to Nick's playful personality," Alice tells us. "His dashing good looks helped too!" Nick was attracted to Alice's cheeky smile and positive attitude. "I was smitten with Alice and told my friends she was the one from the start," he says.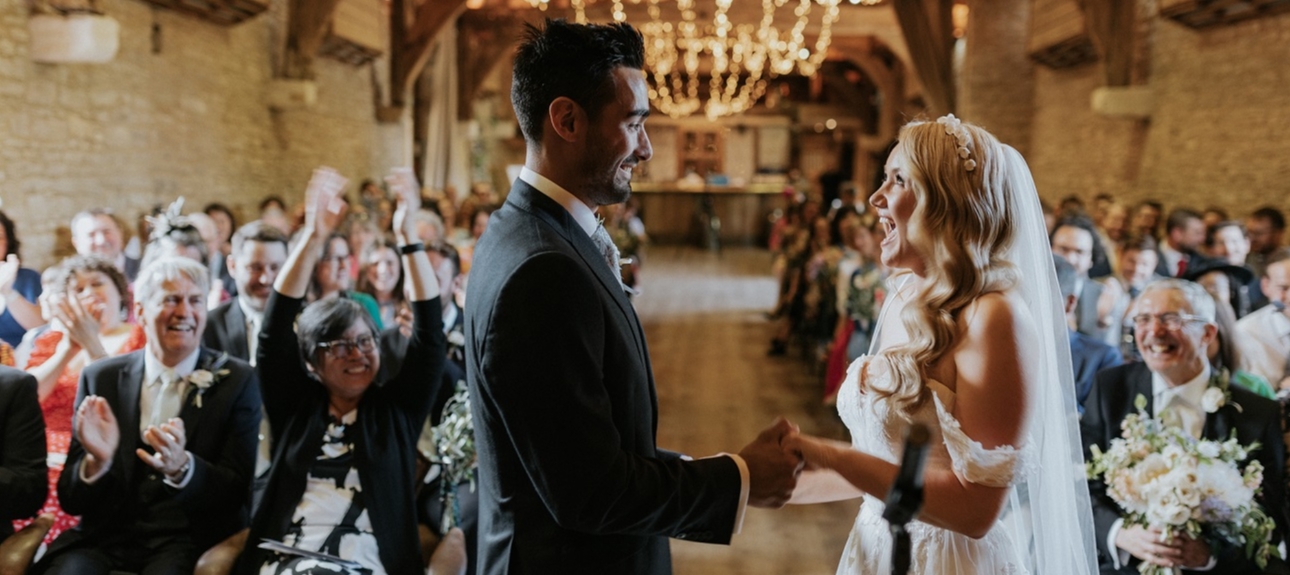 Nick had wanted to propose on Alice's birthday during a surprise trip to the Amalfi Coast but unfortunately, it coincided with the lockdown. "Nick held on to the ring and took me to Italy six months later and popped the question up a mountain in the Dolomites which was perfect," Alice says.

Here, Alice tells us about their beautiful barn wedding at Tythe in Oxfordshire which was decorated with pops of pastel colours.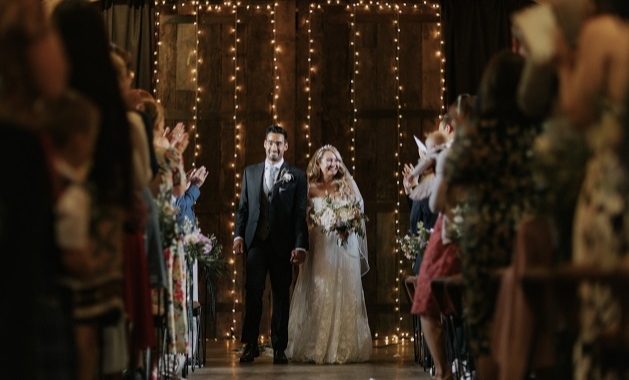 We were struck by the staggering beauty of Tythe. The wedding barn features wooden beams, high ceilings, romantic lighting and beautiful grounds - it was everything we'd dreamt of. Every detail was so well thought out and the staff had the answer to all of our questions.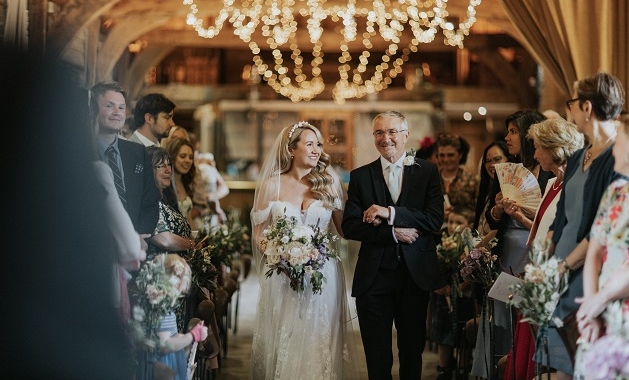 The ceremony was a surreal and wonderful time. Standing in front of our loved ones and vowing to love each other forever felt very special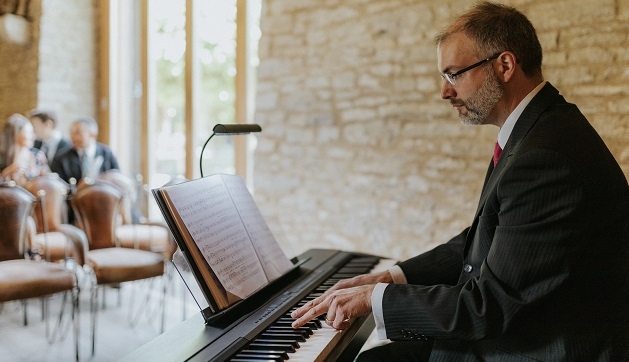 During our ceremony, the pianist led a singalong to Stand by Me and What a Wonderful World.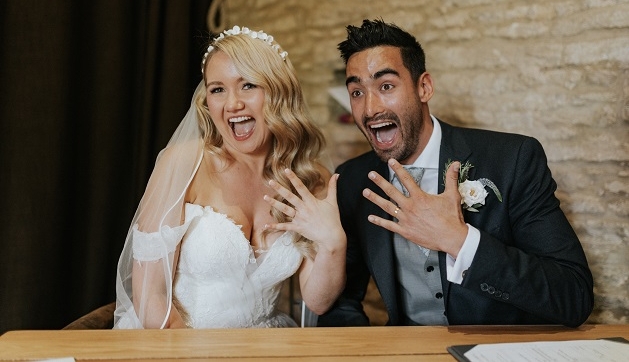 We felt overwhelmed with joy and love on our wedding day. We expected it to be a grand, romantic and epic affair but we underestimated how much fun we would have!
"Our venue manager, Tori, did an outstanding job and we felt like she went above and beyond to make our day special. When she greeted Alice at 9 am, she was thoughtfully wearing a hair bow in the colours of Alice's family tartan which was a nice touch." - Nick
We had a Scottish bagpiper playing during the throwing of the 'confetti' to celebrate my Scottish heritage and instead of confetti, our guests threw rice as they do traditionally in the Philippines to celebrate Nick's background – we found rice stuck to everything for days afterwards!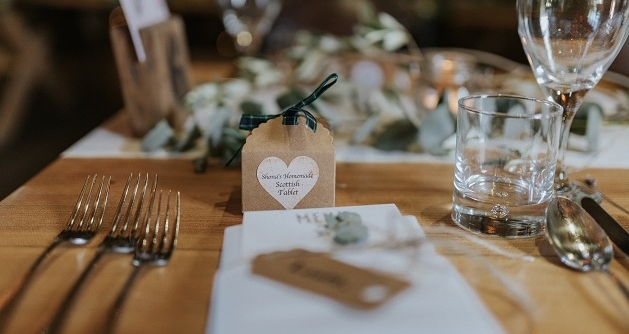 My mum, Shona, is Scottish so she made a Scottish tablet for our wedding favours. They were boxed and tied with her family tartan which is a navy, green and yellow mix that worked with our colour scheme.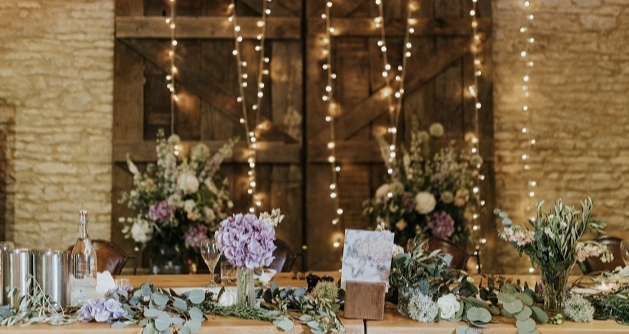 We chose flowers which had meaning to us. We opted for white freesias which my parents had chosen for their own wedding day and olive branches as a nod to us getting engaged in Italy. We started the process with no knowledge of flowers but our florist, Jem, taught us so much. I especially loved the big blousy peonies!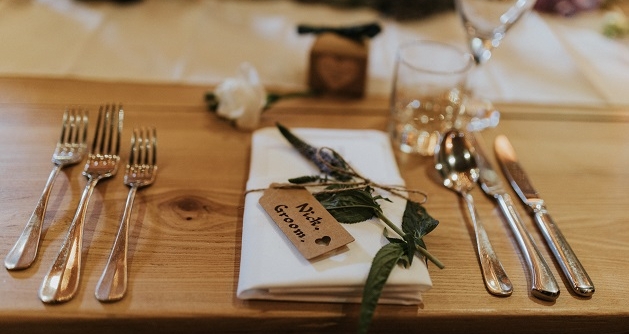 As we share a love of travel, we displayed a large map with pins and string pointing to some of the places we've visited together as our table plan. My dad, Nigel, wrote the place names in calligraphy which included Manila, Uberlândia in Brazil and Rome. Nick's mum, Candy, made our wedding stationery.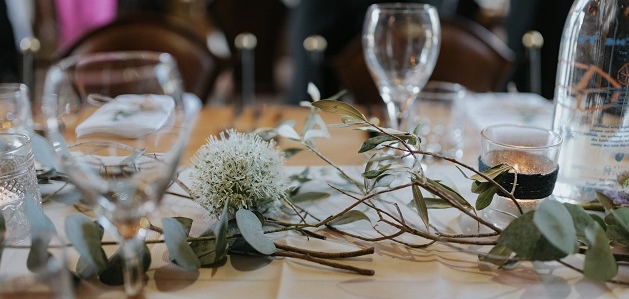 As centrepieces, we had foliage draped across white chiff on on the tables.
In keeping with our bohemian theme, we chose a naked cake dressed with fruit and icing sugar.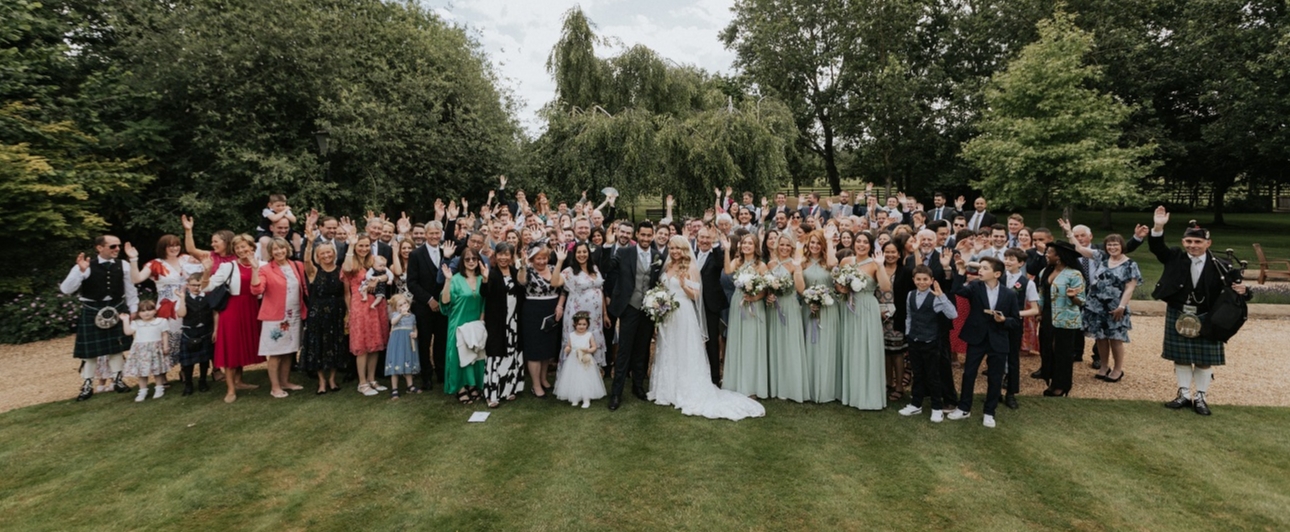 "Our wedding day was made extra special by our loved ones who had travelled far to be with us for the day, from the Philippines and also Scotland." - Alice and Nick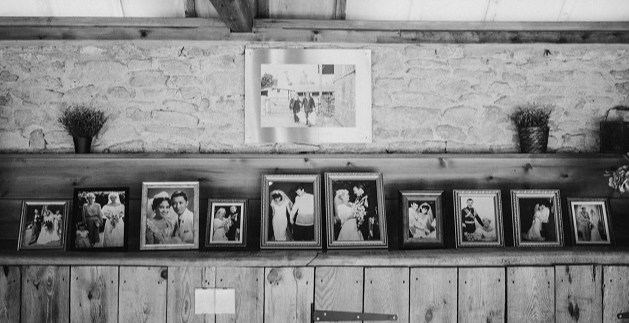 We had photographs of our parents and grandparents' weddings featured in ornate frames on display in the barn.
We incorporated Nick's Filipino heritage by giving our guests hand fans. We also created a sweetie cart with treats from the Philippines.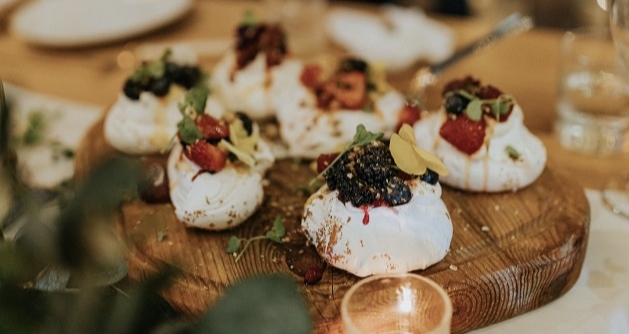 We served a tomato and goat's curd salad to start, pork roast for the main course and pavlova for dessert. We had so many compliments about the food from our guests!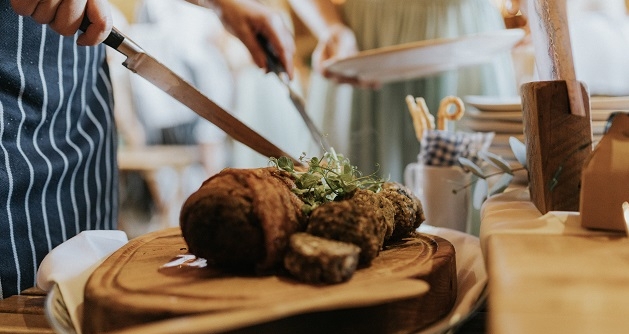 We loved the option of the self-carve for our main course. We dressed our chosen carvers up as chefs which was great fun!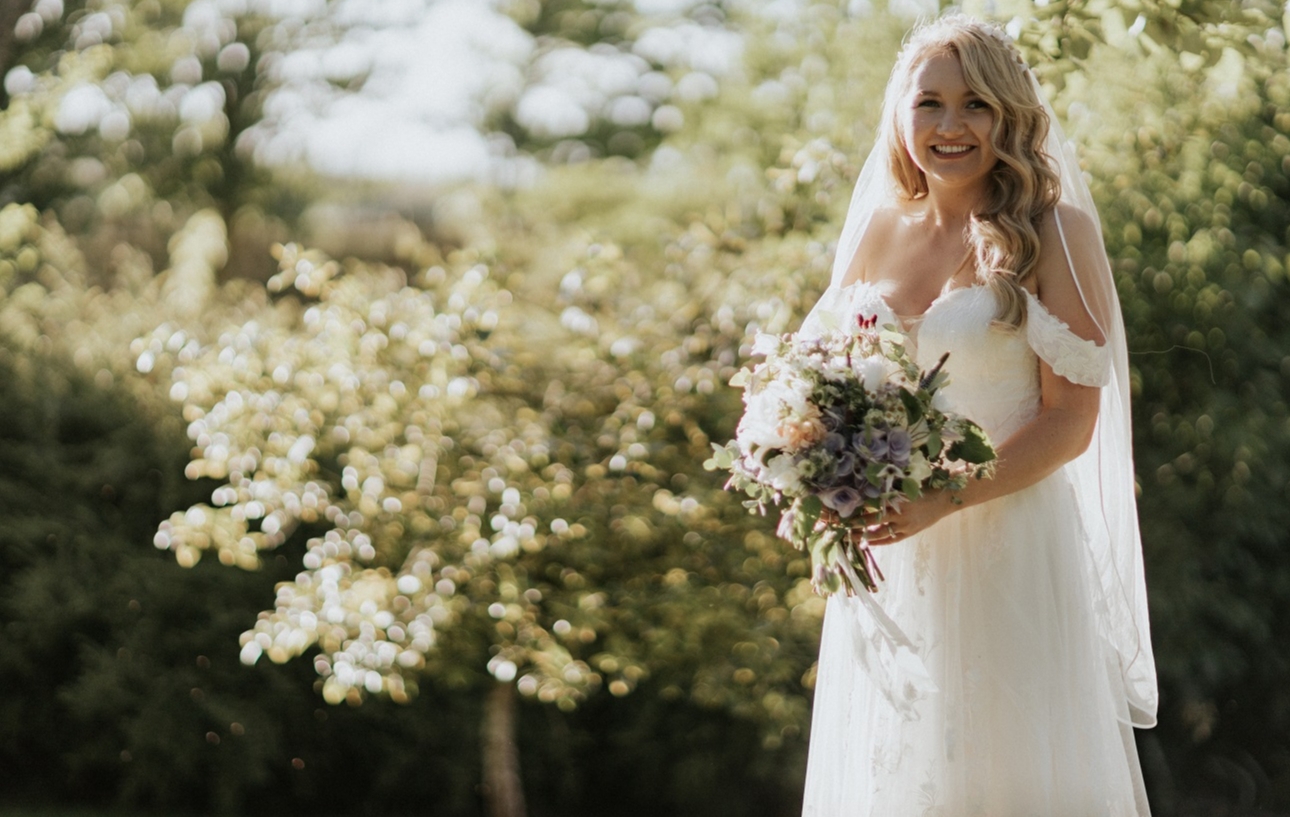 I wore a dress called Brielle by Madi Lane. I think this style suited our glamorous bohemian theme. Eve at Wedding Frox did a wonderful job! She listened to me when I told her what our wedding would be like and how I wanted to feel and reflected this in the style of dress she chose for me - it was perfect!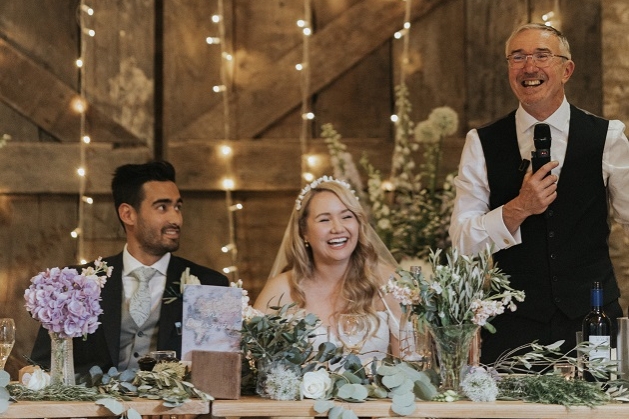 The groomsmen wore navy two-piece suits while our two fathers wore three-piece versions.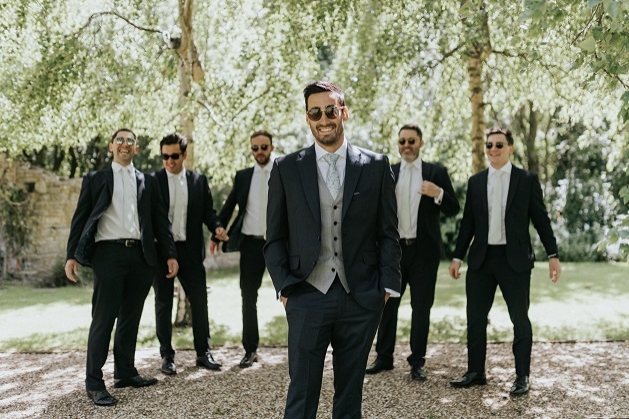 Nick wore a navy suit. He stood out from the groomsmen by wearing a grey waistcoat with a paisley tie in green and lilac tones which worked well with our colour scheme.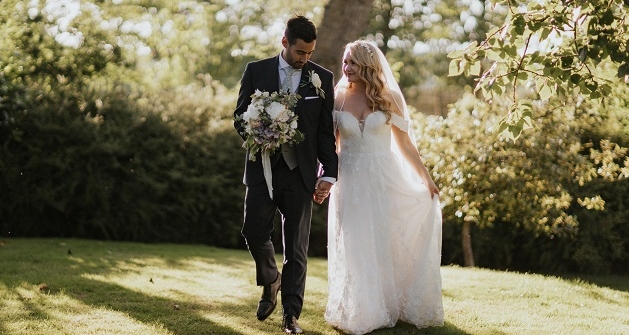 I accessorised my bridal dress with a pair of pearl drop earrings, a fingertip veil and a gorgeous handmade headpiece.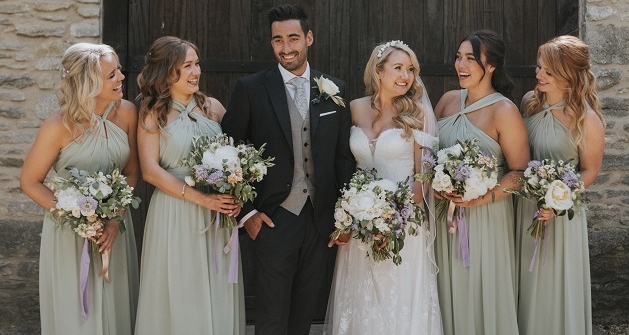 Our bridesmaids wore full-length sage green dresses in floaty fabrics. It was lucky that they all ended up loving the same style of dress! Their posies, and my beautiful bridal bouquet, were tied with trailing pastel ribbons.
The team at Tythe supplied some great garden games, especially Aunt Sally which is a traditional Oxfordshire game a bit like a coconut shy - it was a huge hit with our guests and also gave us some hilarious photos!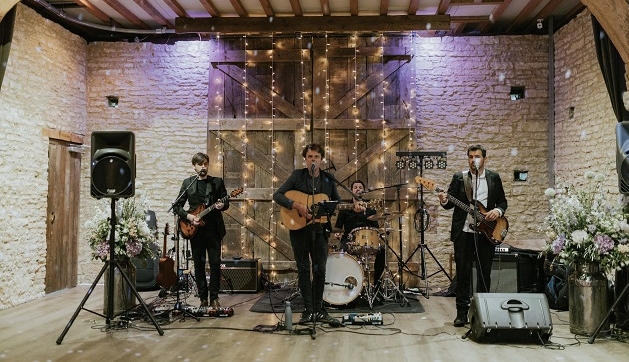 During our evening reception, we had the brilliant Festival Sons band perform. Our guests loved them and the dancefloor was packed!
We thanked our wedding party for the help they'd given us in planning our special day by displaying photographs of all of the preparation on a wooden pallet. A lot of our wedding items were homemade by our friends and family members of whom we are very proud.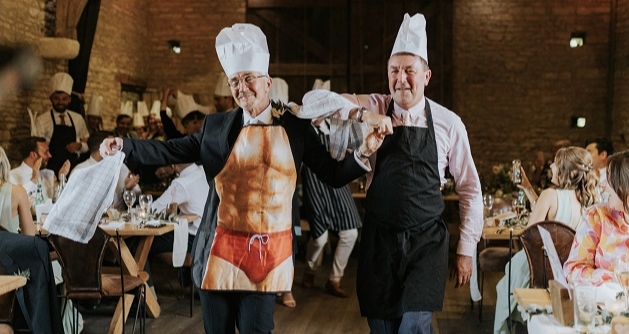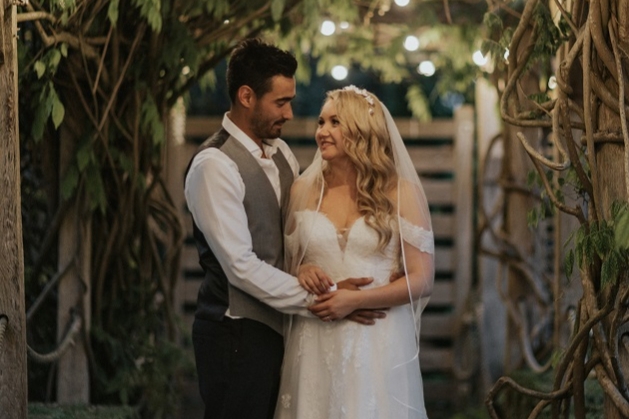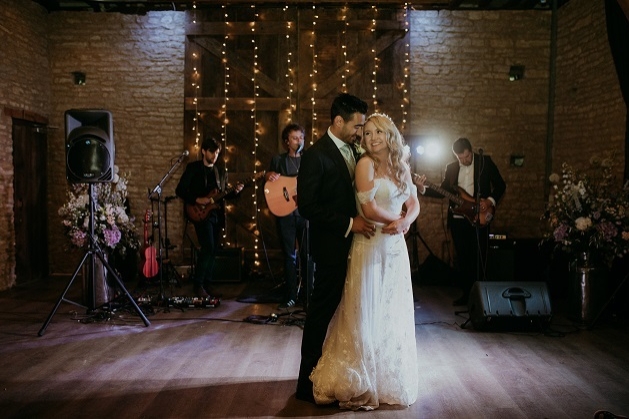 Alice and Nick's contact book