Claudia and William first dated in school when they were 16 years old. "Our teenage love didn't last and we went our separate ways but continued to share a group of friends who were adamant that we should get back together," Claudia tells us. "Twelve years later, Will reached out again and fast forward nine months, we were engaged!"
The couple became engaged during a romantic beach proposal. "Will treated me to a barbecue on a quiet beach near Fowey in Cornwall," Claudia says. "He rustled up a delicious meal and it ended with a proposal which was perfect!"
Like many couples, Claudia and Will had an entirely different wedding day planned before the pandemic struck which was going to be a marquee celebration in a field with 150 guests. "The restrictions put in place meant that a few months before our wedding, we decided to alter our plans to have a small, intimate day that we were confident would go ahead," Claudia explains. "Our requirements while searching for the perfect venue were that it had beautiful surroundings and offered amazing food. We had previously visited The Feathered Nest Country Inn and remember it exceeding our expectations in both of these so it became the perfect choice."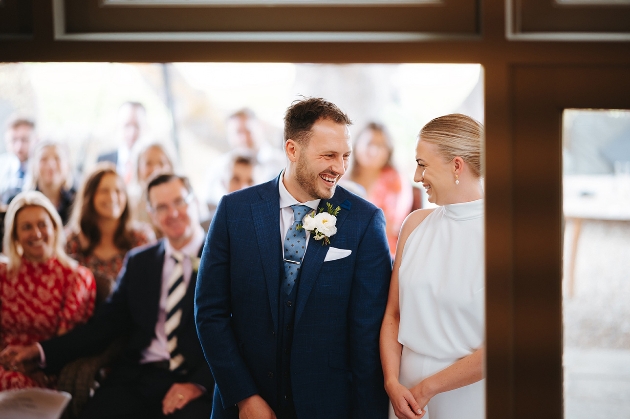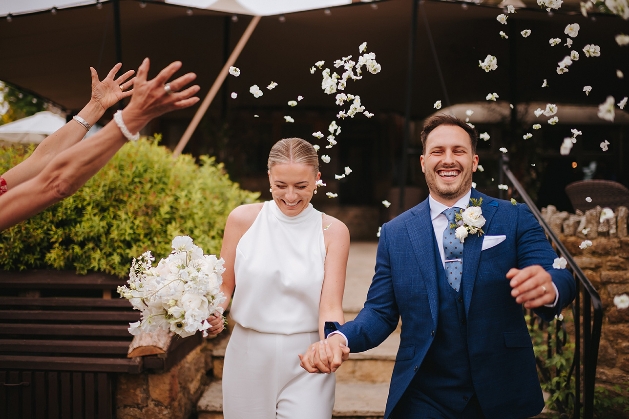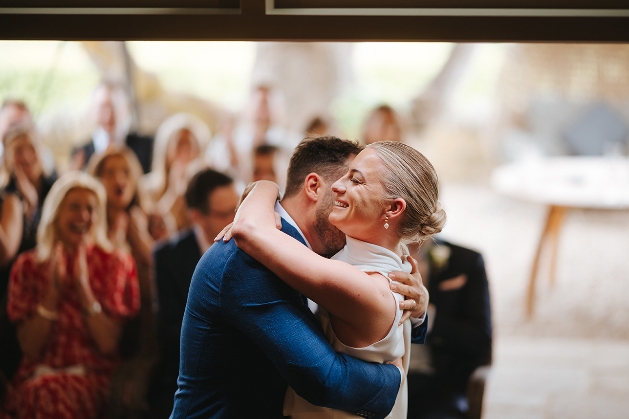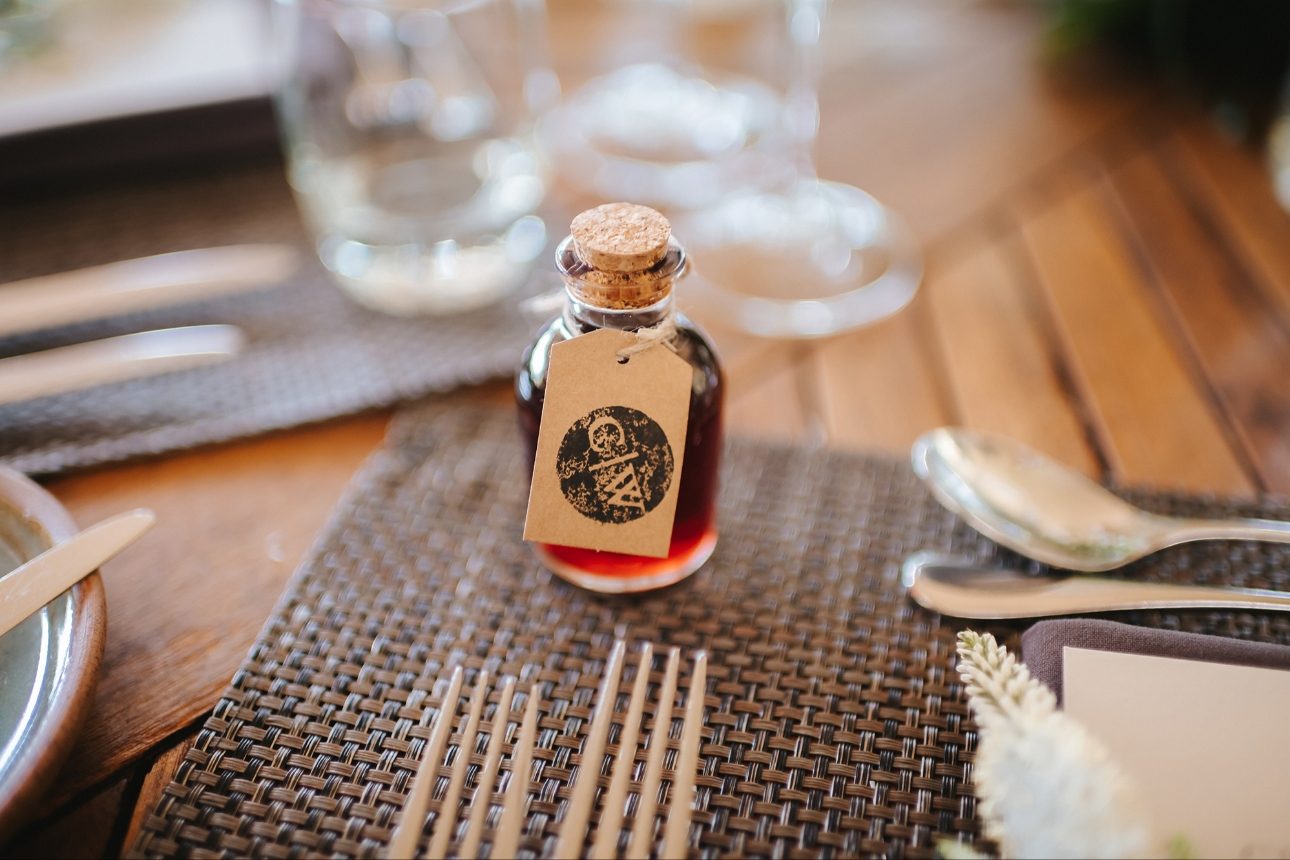 In keeping with the couple's minimalistic theme, they decided not to have too much decoration on the tables. "Our florist created a simple foliage runner which we paired with place cards that were personalised with each guests' menu choice and featured a flower and wax stamp of our initials," Claudia says. "Will and I treated each guest to a small bottle of our homemade sloe gin as favours. The beauty of having an intimate wedding was that we didn't have to worry about a table plan because all four tables were placed together on the terrace and it felt great for everyone to be sat together."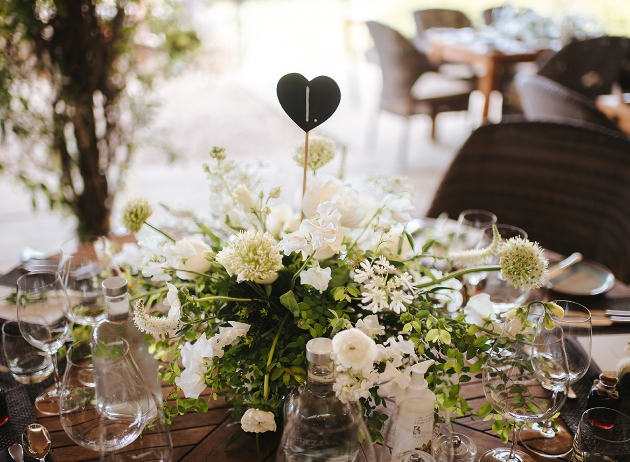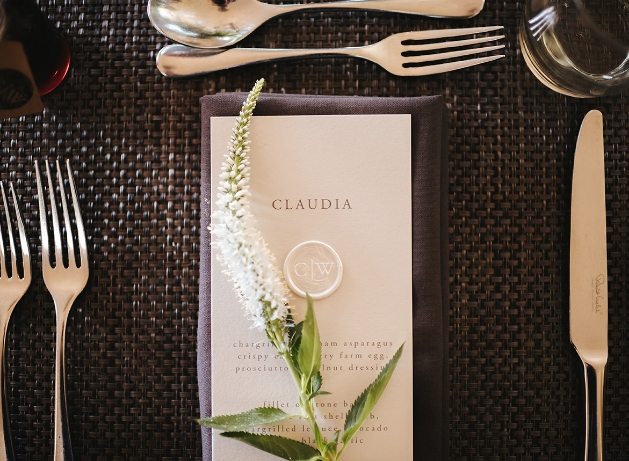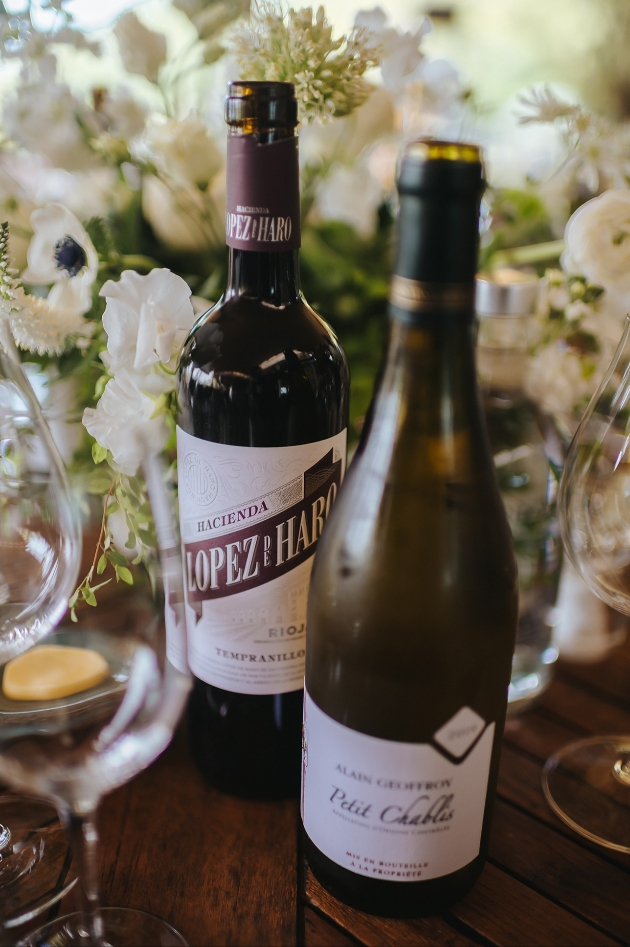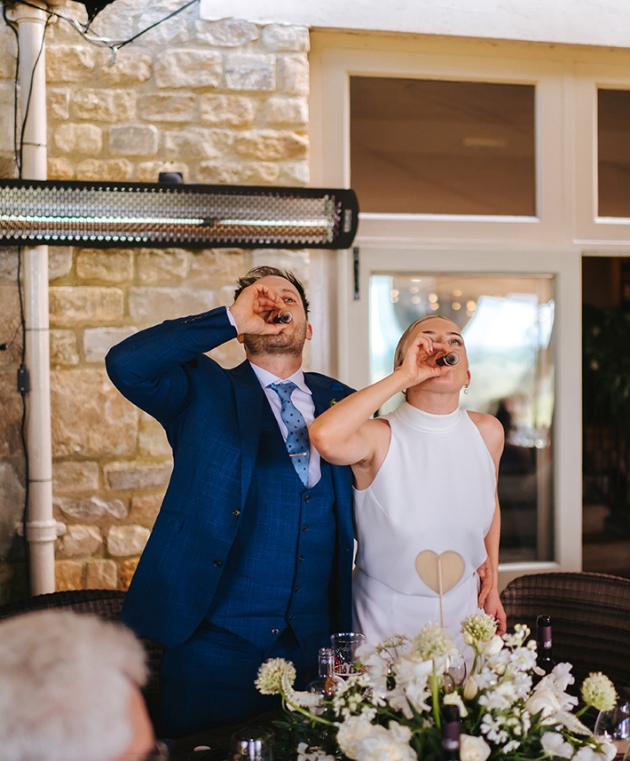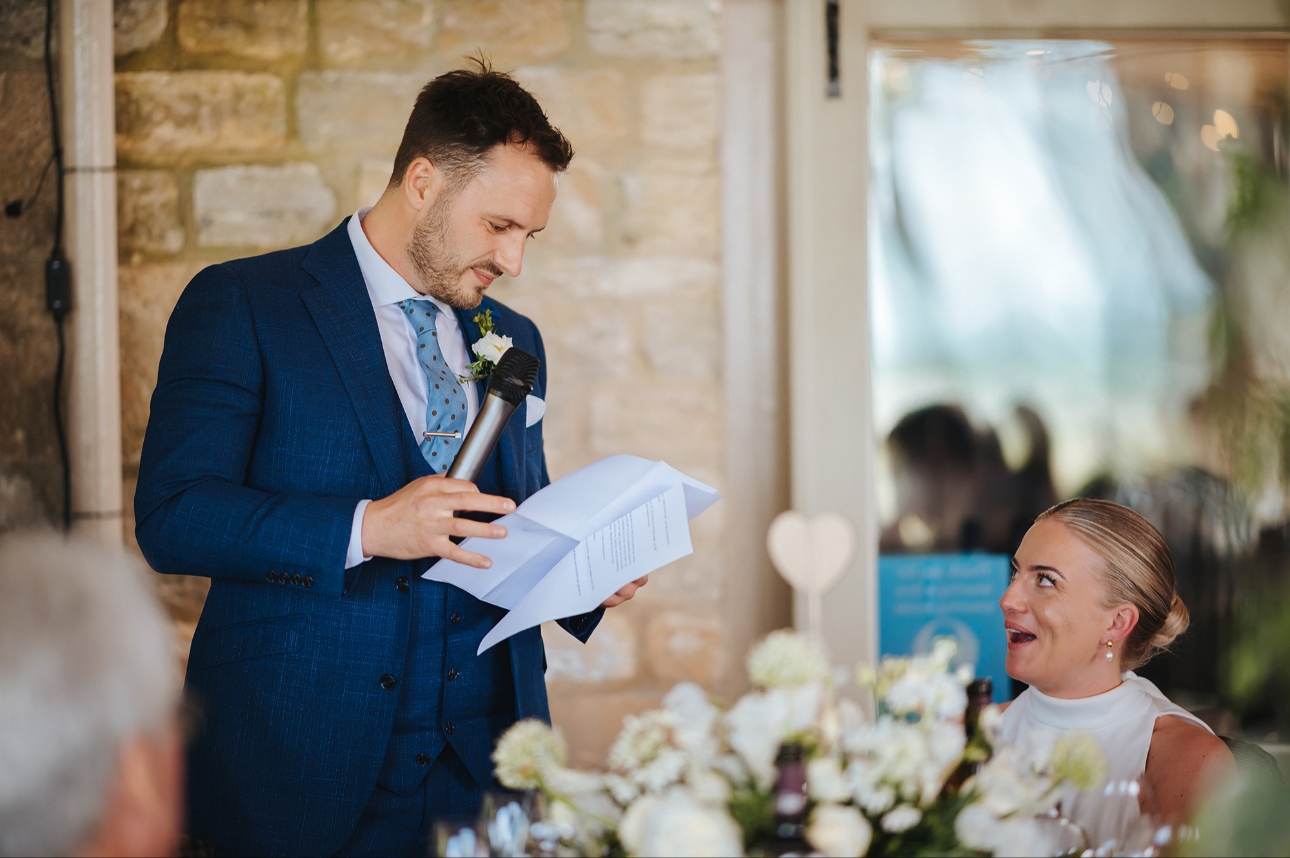 "We both felt incredibly lucky to be getting married in such a beautiful setting surrounded by some of our nearest and dearest. The intimacy of our wedding made everything feel that little bit more special and personal, from walking down the aisle to the heartfelt speeches." – Claudia and William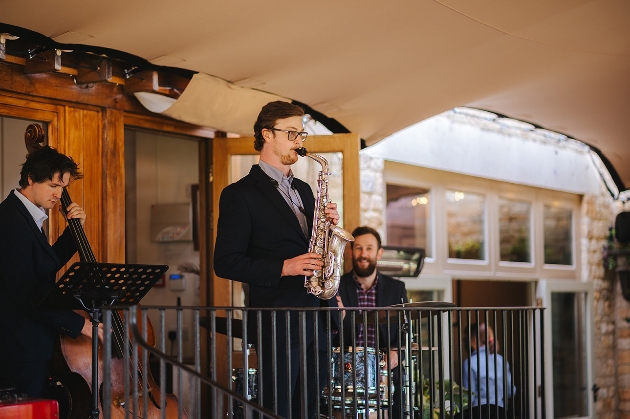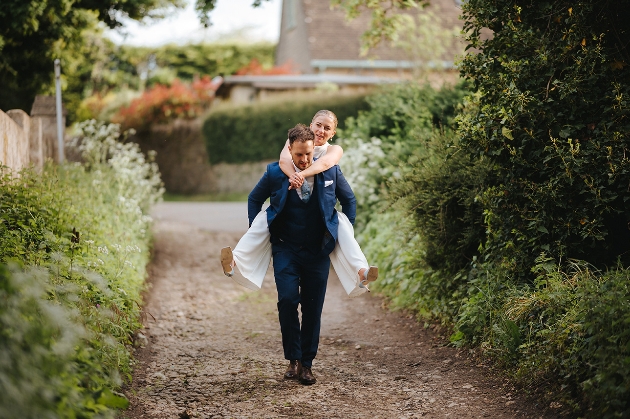 The couple's florist, Charlotte from Blooms by Charlotte understood their natural, timeless theme so dotted arrangements of foliage on the terrace and steps where the couple took their vows. "We didn't want to go overboard and it was just perfect," Charlotte says. "Will made the confetti from his crop of viola which added a personal touch and instead of having a traditional cake, we chose a tower of our favourite cheeses and worked closely with the talented team at the venue to provide an outstanding menu for our guests. Everyone commented how delicious the food was and some of them even said it was the best wedding meal they had ever had!"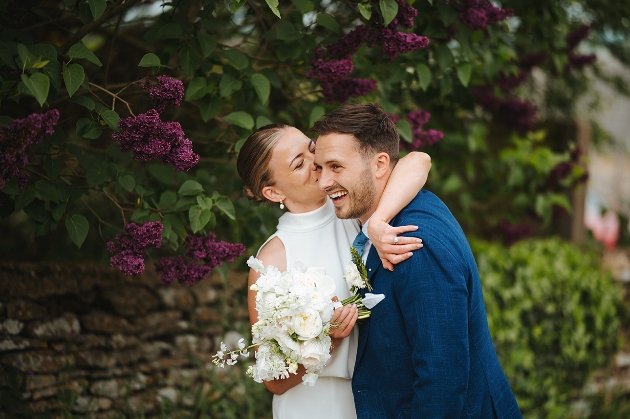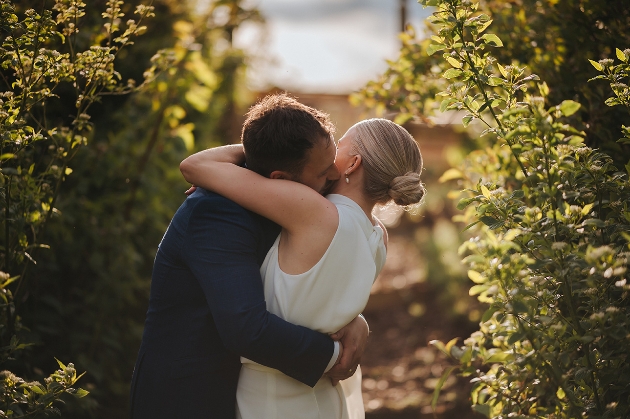 Claudia chose a simple, elegant jumpsuit that she teamed with a pair of blue mules, a pearl bag and a pair of pearl earrings. "Will picked a tailored three-piece suit and looked so handsome!" Claudia tells us.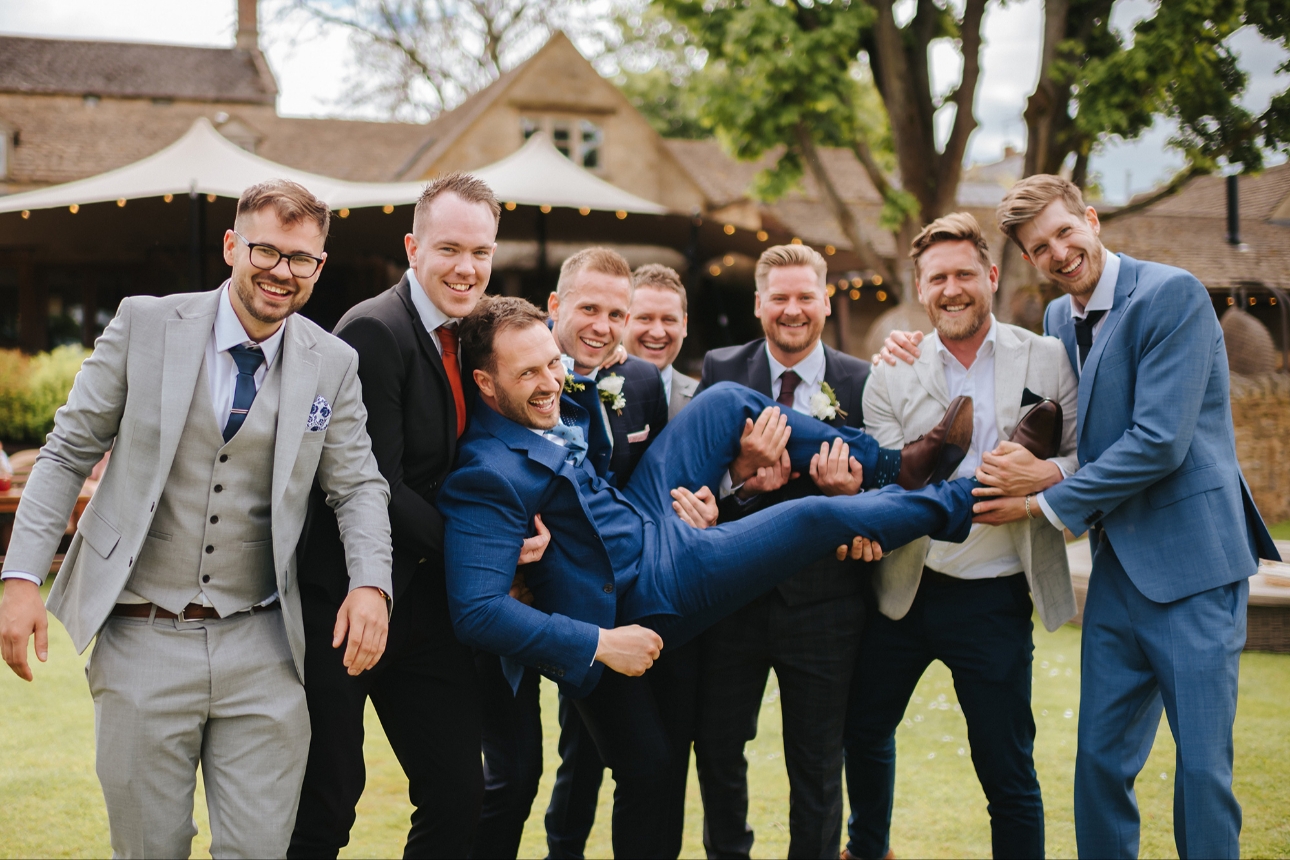 "Will is a big jazz lover so there wasn't any doubt that we would treat our guests to a few hours of live jazz between the ceremony and dinner, creating a romantic, intimate atmosphere," Claudia says. "We ended dinner with a round of our favourite shots which everyone loved!"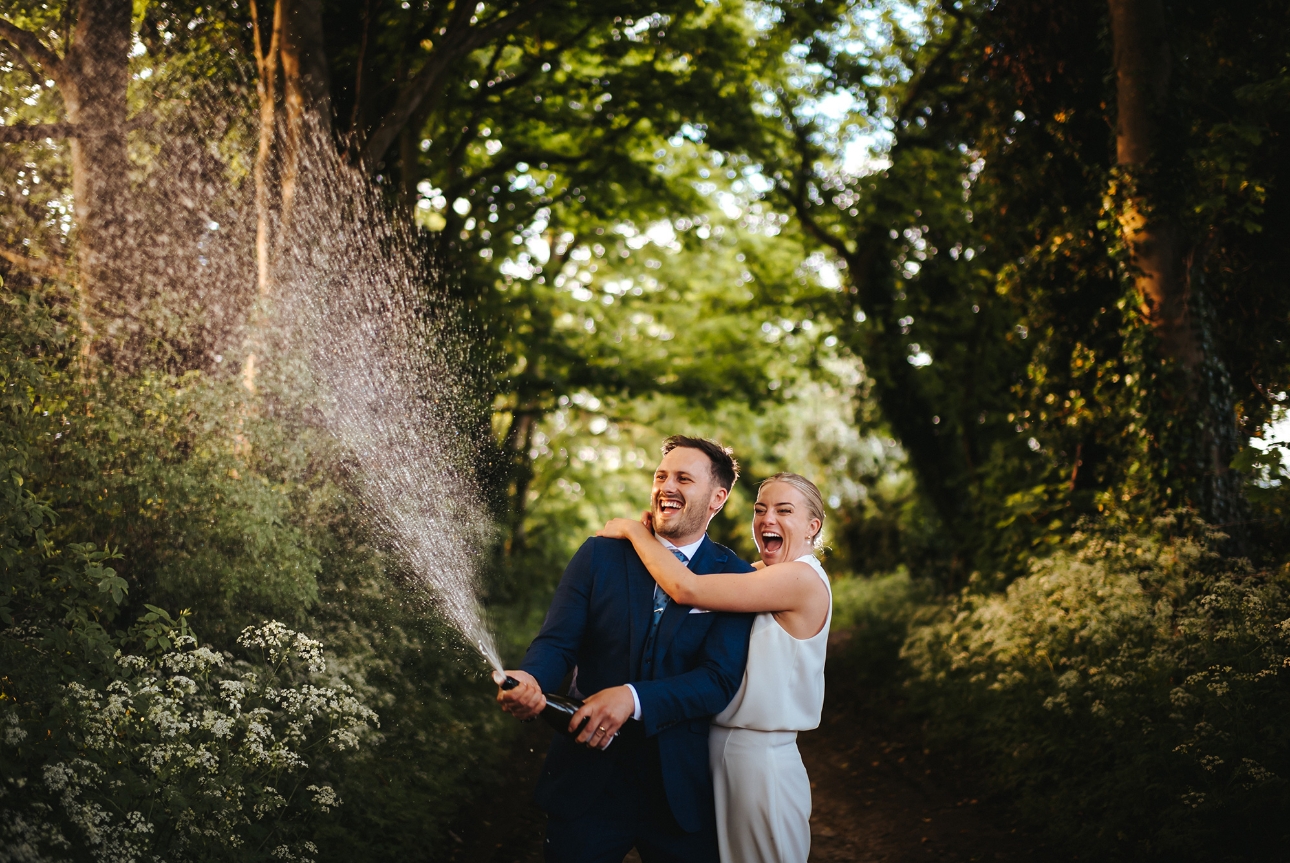 "Make your wedding personal to you as a couple, your suppliers can help you create a celebration that truly reflects you both - we wouldn't have changed a thing about our wonderfully intimate day." – Claudia and William
Claudia and William's contact book