Jodie and Michael first met more than ten years ago, becoming friends for a few years before they started dating. "We lost touch and then met up again in a pub a few years later and our relationship developed from there," Jodie tells us. The couple became engaged during a surprise proposal in Paris for Jodie's 27th birthday. "Michael proposed the night before my birthday on the Pont des Arts," Jodie says. "He had planned a surprise trip and the first I knew about it was when we arrived at the airport - it was a complete surprise, I had no idea!"
Jodie and Michael were due to get married in 2020 in South Wales where Jodie grew up but had to change their plans due to the restrictions in place because of the pandemic. "After four cancellations with venues, we decided to get married at Windsor Guildhall which is a public building that complied with the restrictions at the time," Jodie explains. "When the government announced that receptions had to be held outside, the lovely team at Oakley Court were able to host us and provided the fantastic catering which everyone loved! We were just so relieved to get married because we were beginning to think that it wouldn't happen!"
"Our ceremony took place on the same day, and at the same time, that proceedings were beginning for HRH Prince Phillip's funeral which was happening next door at Windsor Castle.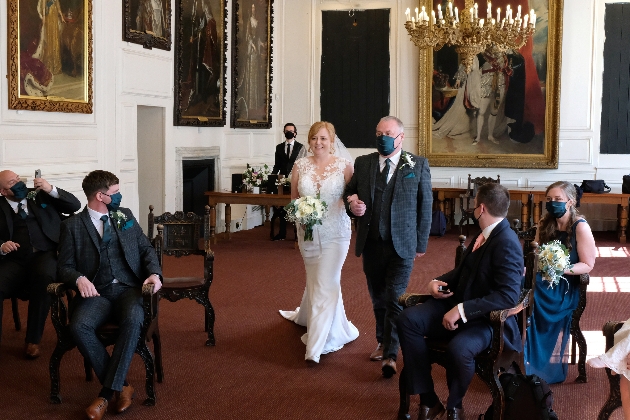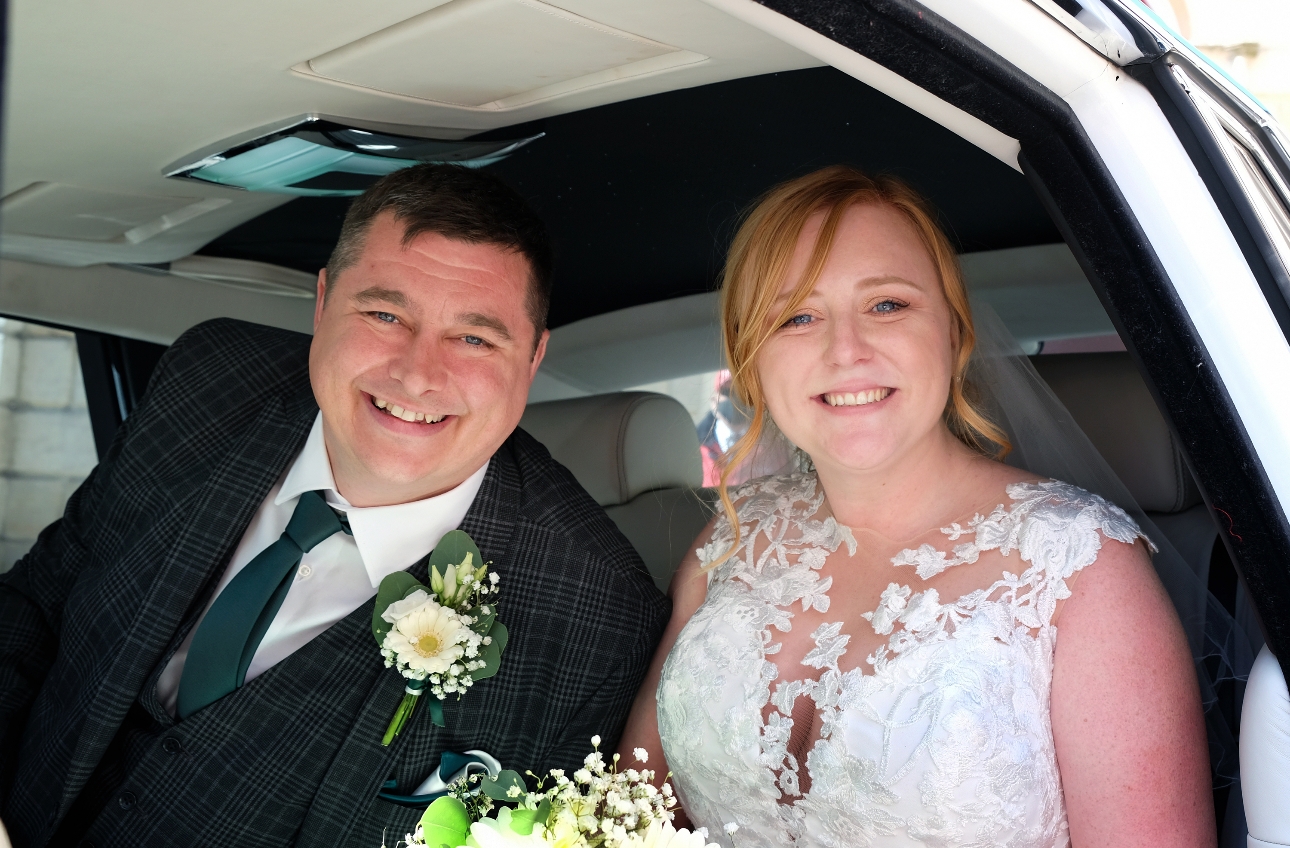 We deliberately left plenty of time to travel to our wedding because we anticipated lots of traffic but we arrived very early. As we left Windsor Guildhall, the press covering the funeral wanted to interview us so we made in onto the BBC news!" - Jodie and Michael
"Because we had to postpone our honeymoon due to the travel restrictions in place, we enjoyed a minimoon in Devon staying in the most beautiful cottage." – Jodie and Michael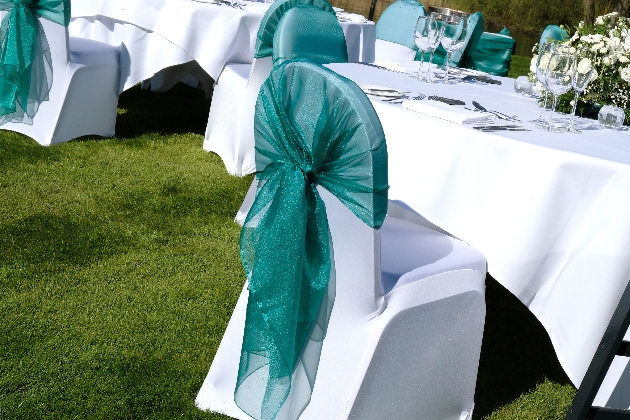 The couple chose a vibrant green colour theme for their big day. "Our floral arrangements included foliage, gypsophila and stunning cream blooms," Jodie says. "They were created by my friend's mum Amanda who owners Paper Rose Events. She filled round hat boxes and wooden crates printed with our new married name with these varieties."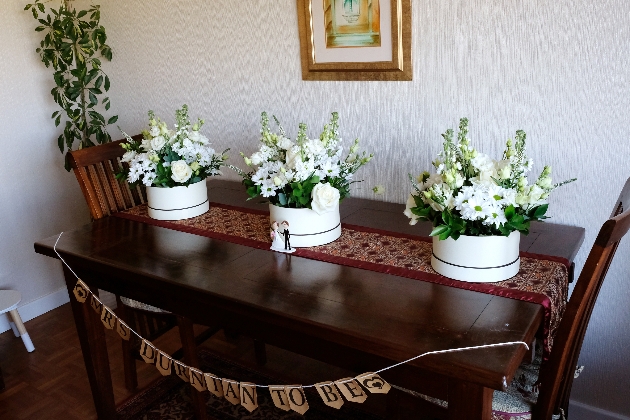 The couple chose green organza table runners and matching chair backs, plus Fortnum & Mason wicker hampers, to decorate their al fresco wedding breakfast where guests were sat at three individual tables. "The stunning hotel building provided a magnificent backdrop, and we were so lucky with the bright sunshine that we had on our special day," Jodie tells us. "We placed bottles of Champagne Tattinger Reims on each table and gifted our loved ones a slate coaster each with their name printed on as favours," Jodie describes.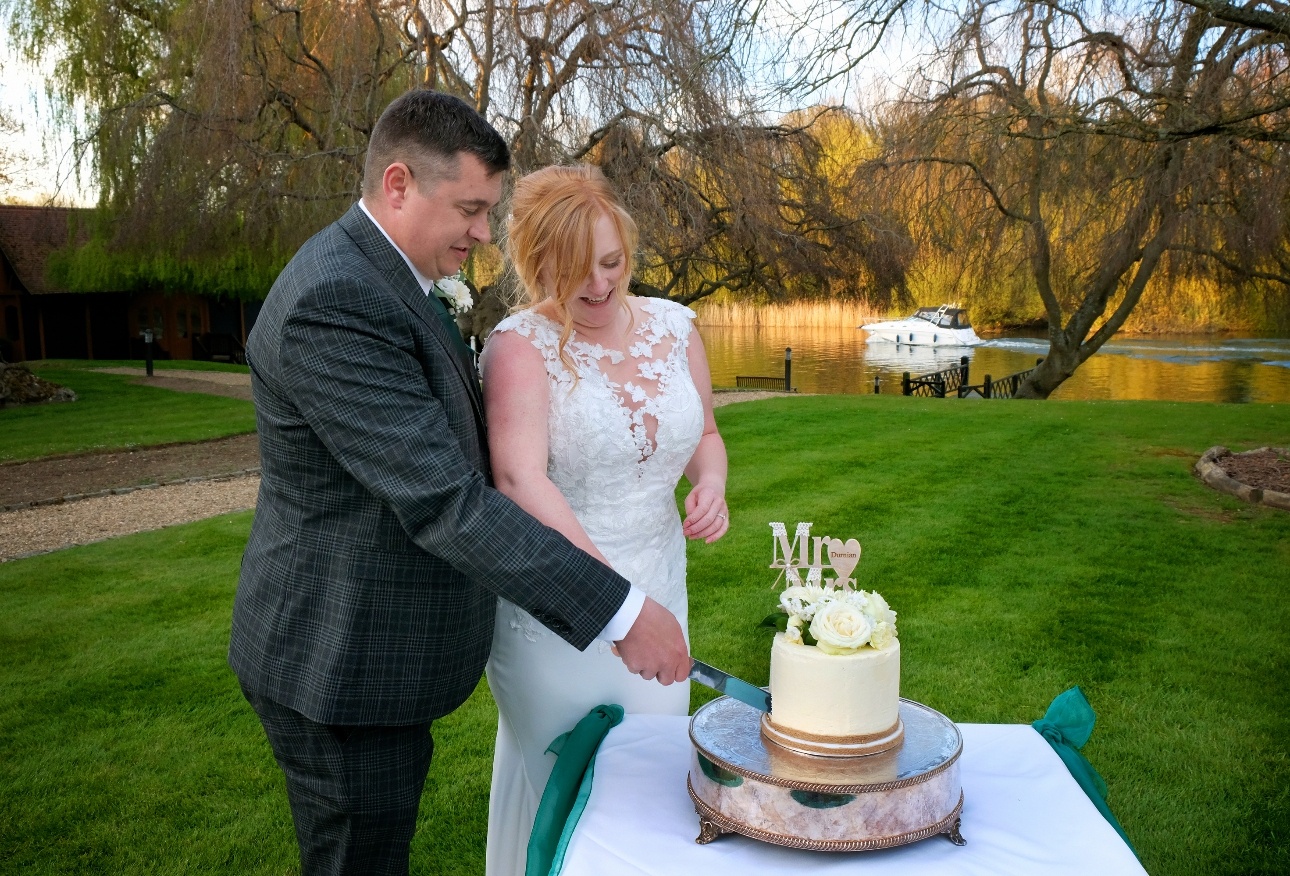 Jodie wore a dress by Spanish brand Pronovias teamed with a veil that was her something borrowed from her sister and a pair of ivory bridal shoes. "I loved my personalised denim jacket with Mrs Durnian printed on the back," Jodie says. "Michael and his groomsmen wore grey checked suits while my sister, who was my maid-of-honour, wore a green chiffon dress and my niece, who was our flowergirl, chose an ivory lace dress tied with the same ribbon that was on my sister's gown."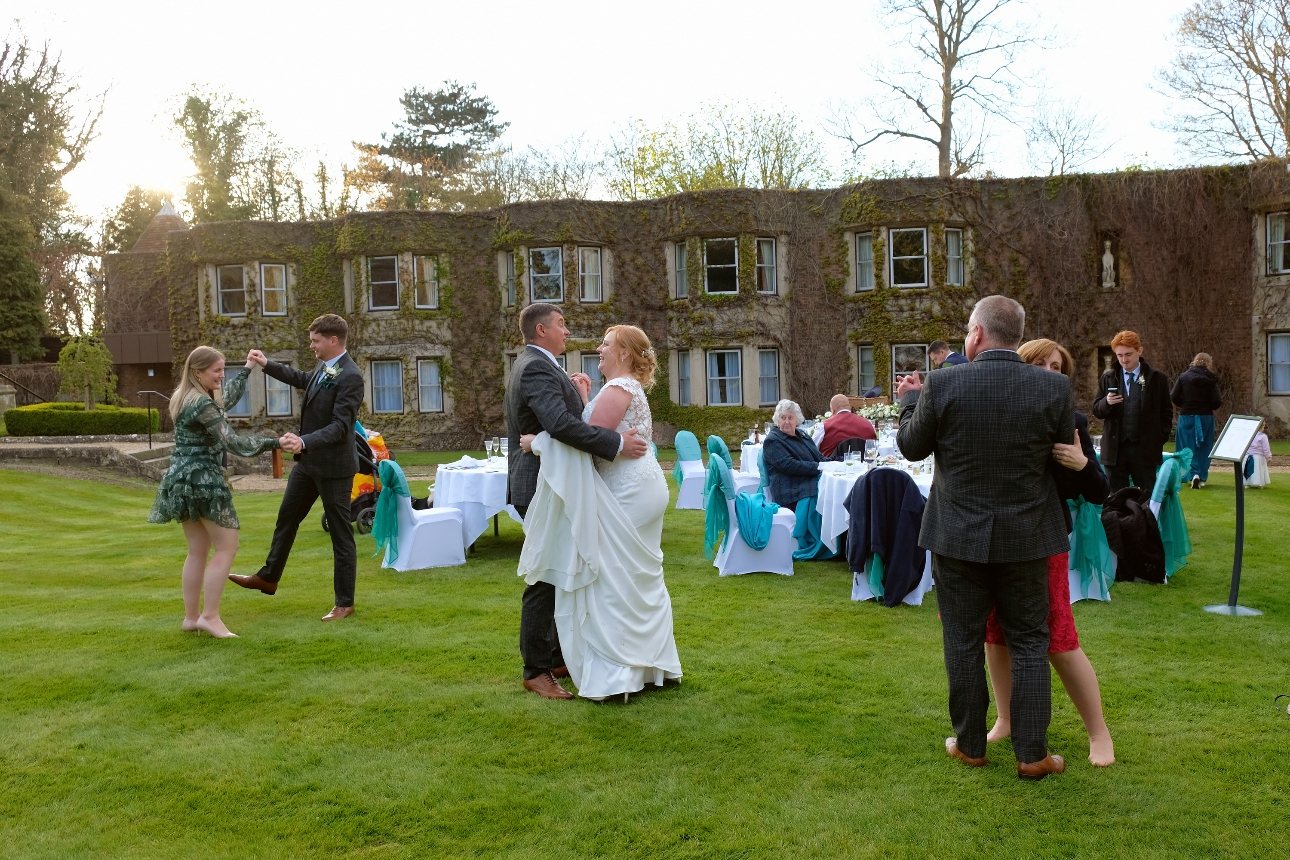 Top tip: "Really think about what's important to you both, we were so concerned about having a small wedding but it was a perfect day." - Jodie and Michael
Jodie and Michael's contact book