Annette and Will met when they belonged to the same rugby club. "We both still attend to this day and it's a big part of our lives, Annette tells us. "When I first met him, I loved how laid-back Will was (and still is) and we enjoyed shared interests including sport and a love of good food and the great outdoors."
The couple became engaged during a surprise festive proposal. "Will popped the question in December 2017," Annette explains. "It was a complete surprise – he hid the Tiffany & Co. ring in my advent calendar and I almost missed it! It's a stunning solitaire diamond set in a platinum band and was so well chosen
for me."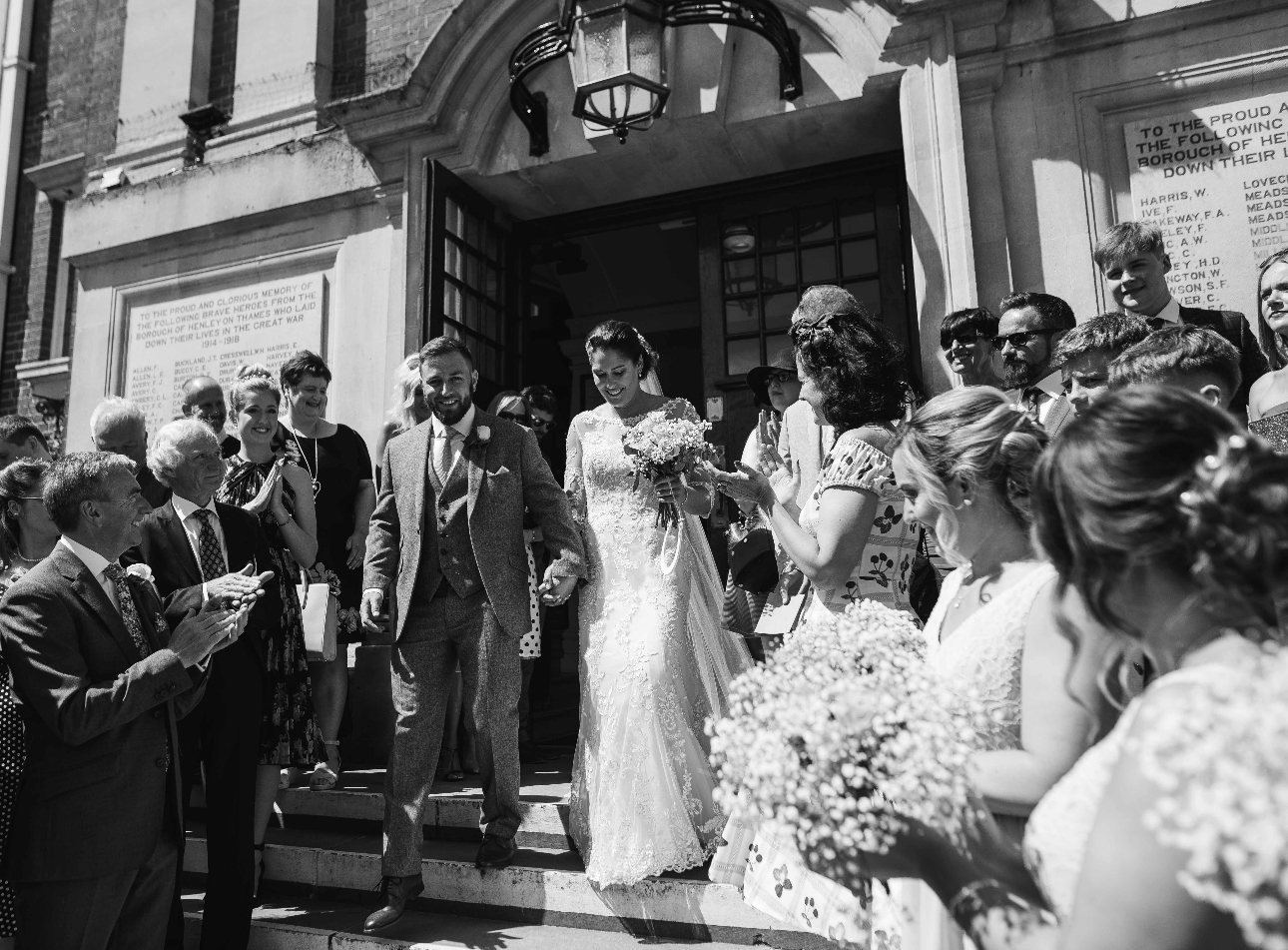 "We loved the rural setting of Hillfields farm located in the picturesque Chilterns Countryside," Annette says. "It's a working stud farm so we were surrounded by horses and donkeys. As two animal lovers, it was perfect."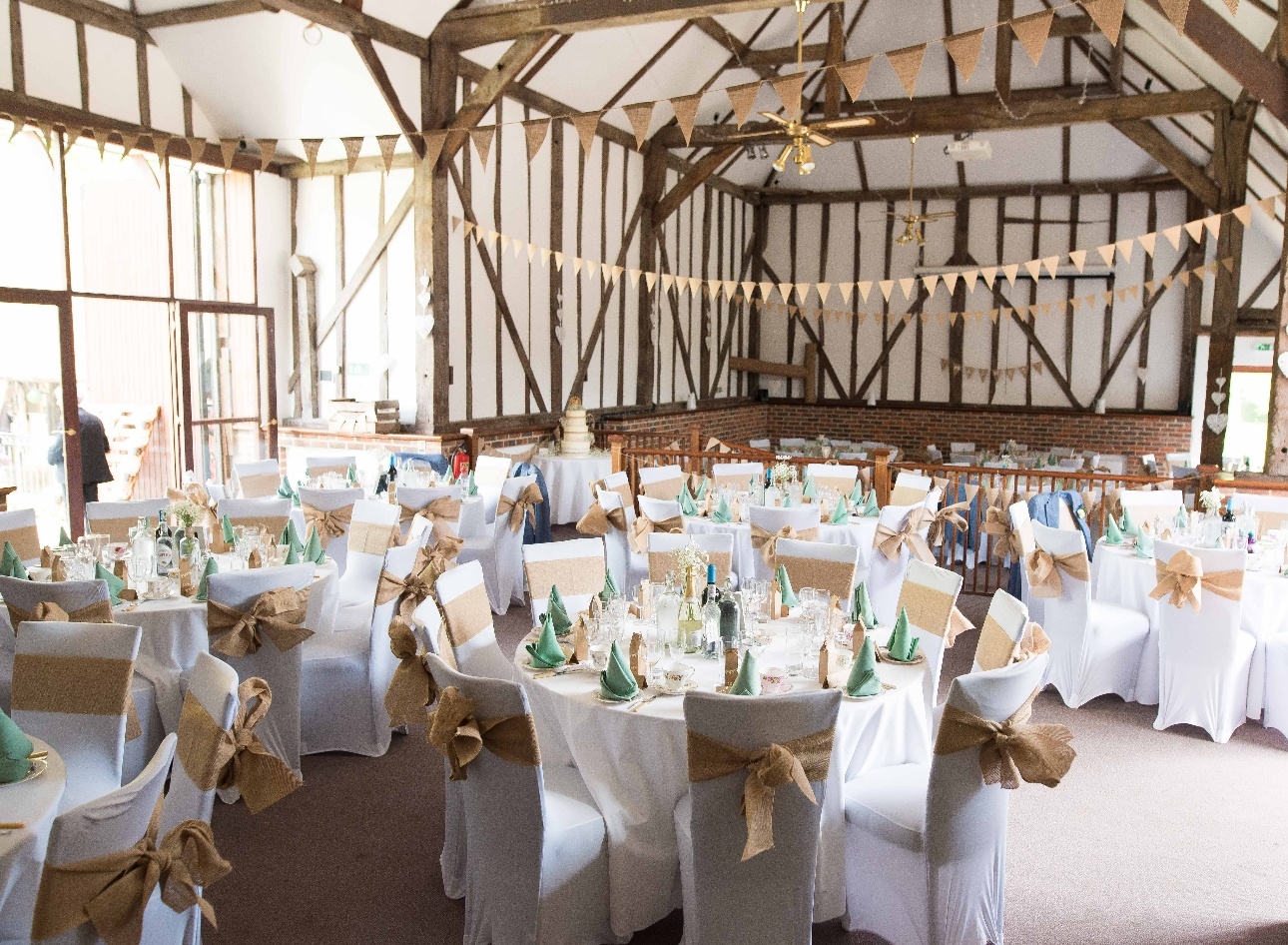 The couple had 12 round tables centred around the main table at their wedding breakfast so that their guests weren't seated too far away. Loved ones were served a delicious vintage afternoon tea followed by catering from The Crab Shack by Cornell Catering during the evening. "No one went hungry!" Annette tells us.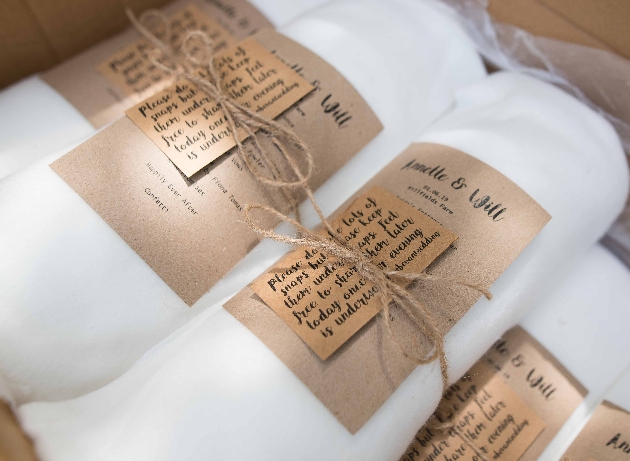 Anette and Will kept their décor simple with a rustic country theme complete with pale green, blush pink and cream touches. "We had crisp white linen tablecloths and chair covers tied with hessian chair sashes," Annette tells us. "We displayed our table plan on a wooden pallet and decorated it with gypsophila.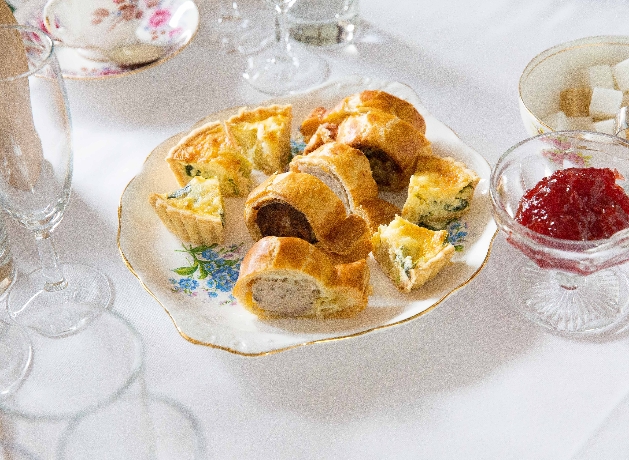 Our elegant centrepieces were recycled milk bottles wrapped with hessian twine and also filled with gypsophila, which I made, and I also created our place names using brown craft card with calligraphy writing. My cousin, Anne, made our favour cases from craft card and we placed a shot glass in each one inscribed with our names and wedding date. They were a nod to my Polish granddad, Joe, who is no longer with us - we enjoyed plenty of vodka during the toasts!"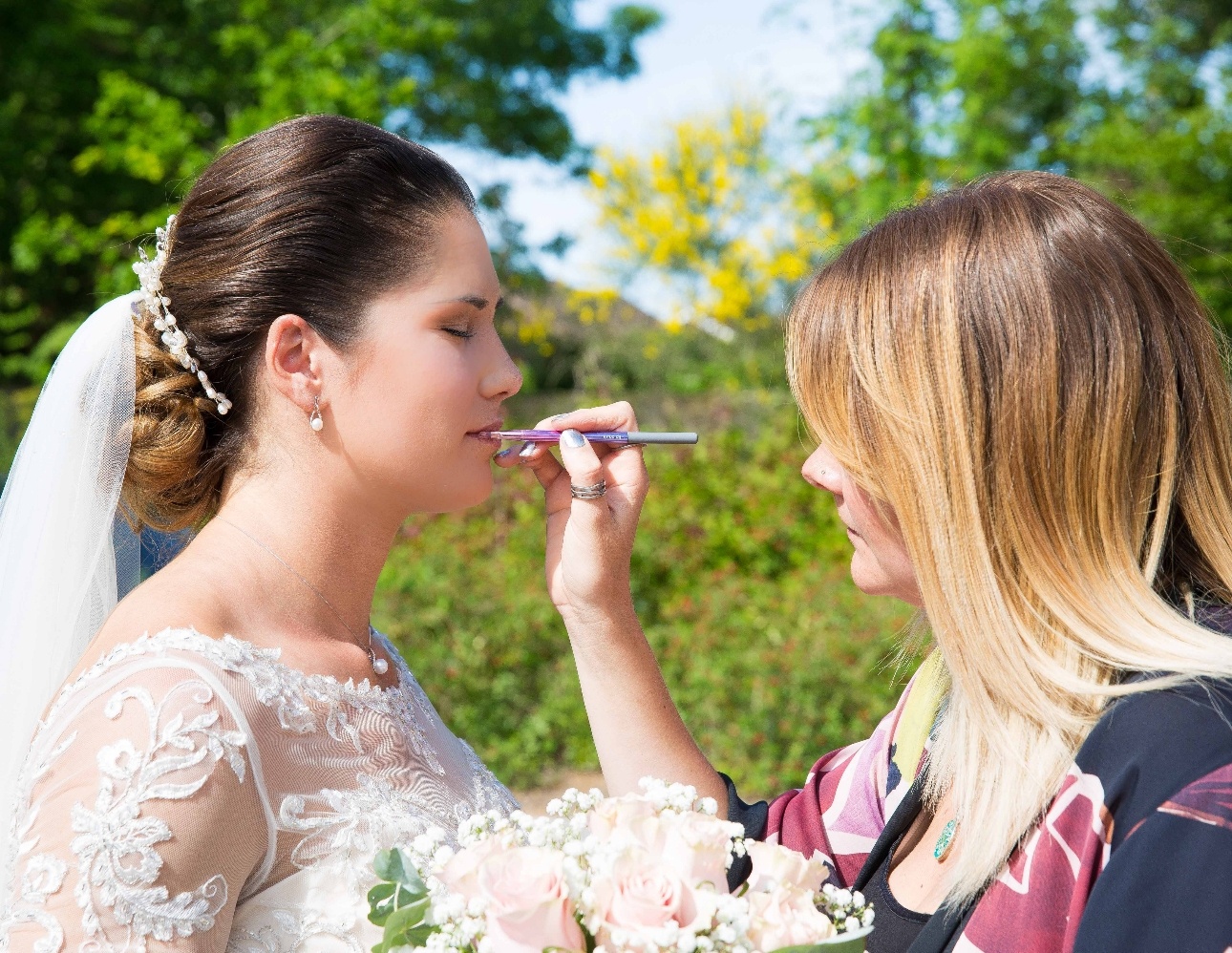 Annette's pretty bridal bouquet contained eucalyptus leaves, blush roses and gypsophila. "The roses were a nod to Will's grandmother, Shirley, whose maiden name was Rose," Annette tells us. "Our beautiful bridesmaids held posies of gypsophila that were placed around the reception venue after the ceremony to add to the décor".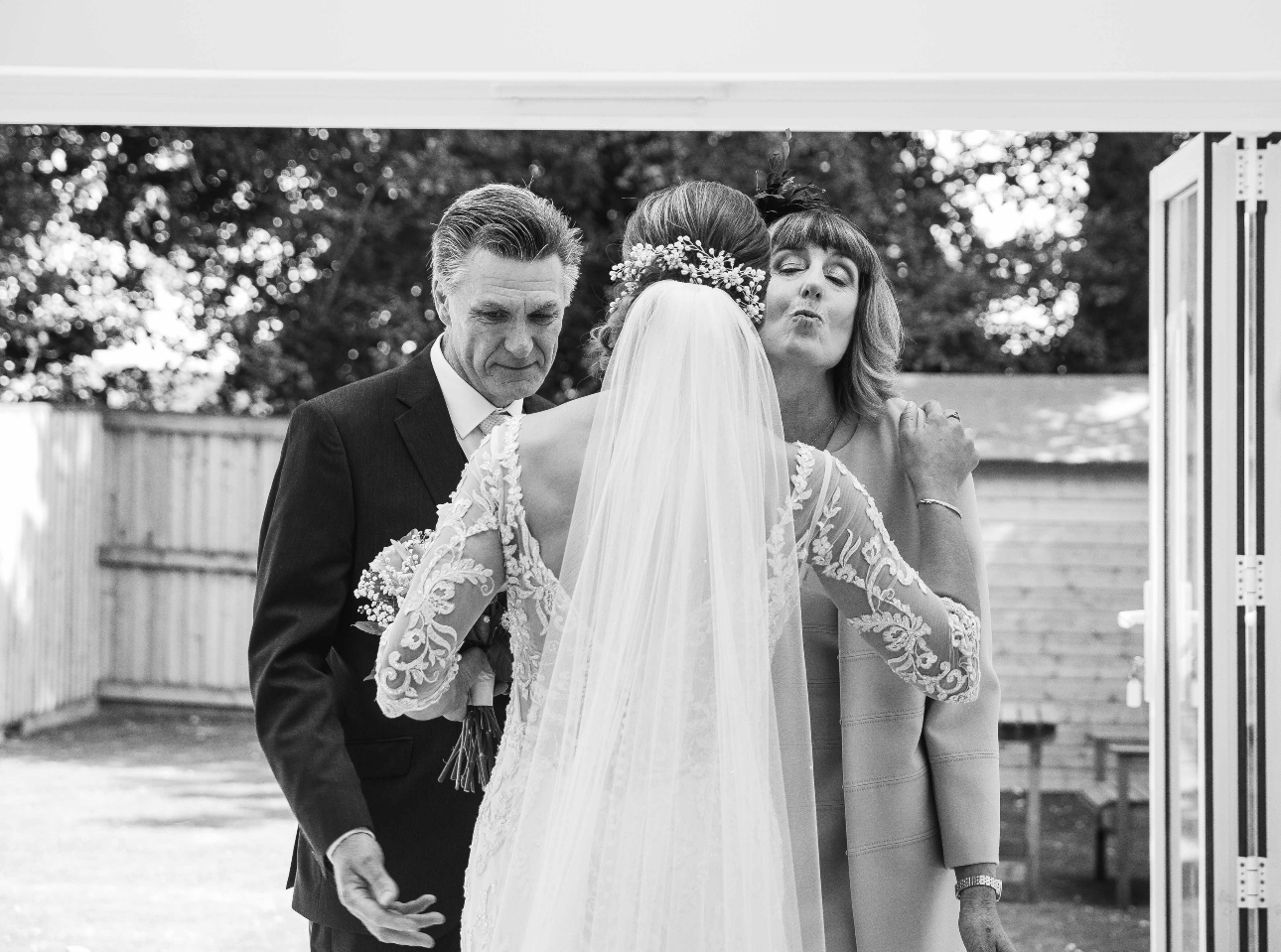 "We were both relaxed on our special day because we knew that all of the planning had been completed and we just couldn't wait to celebrate with our loved ones. We were blessed with the only sunny day in about three weeks of rain." – Annette and Will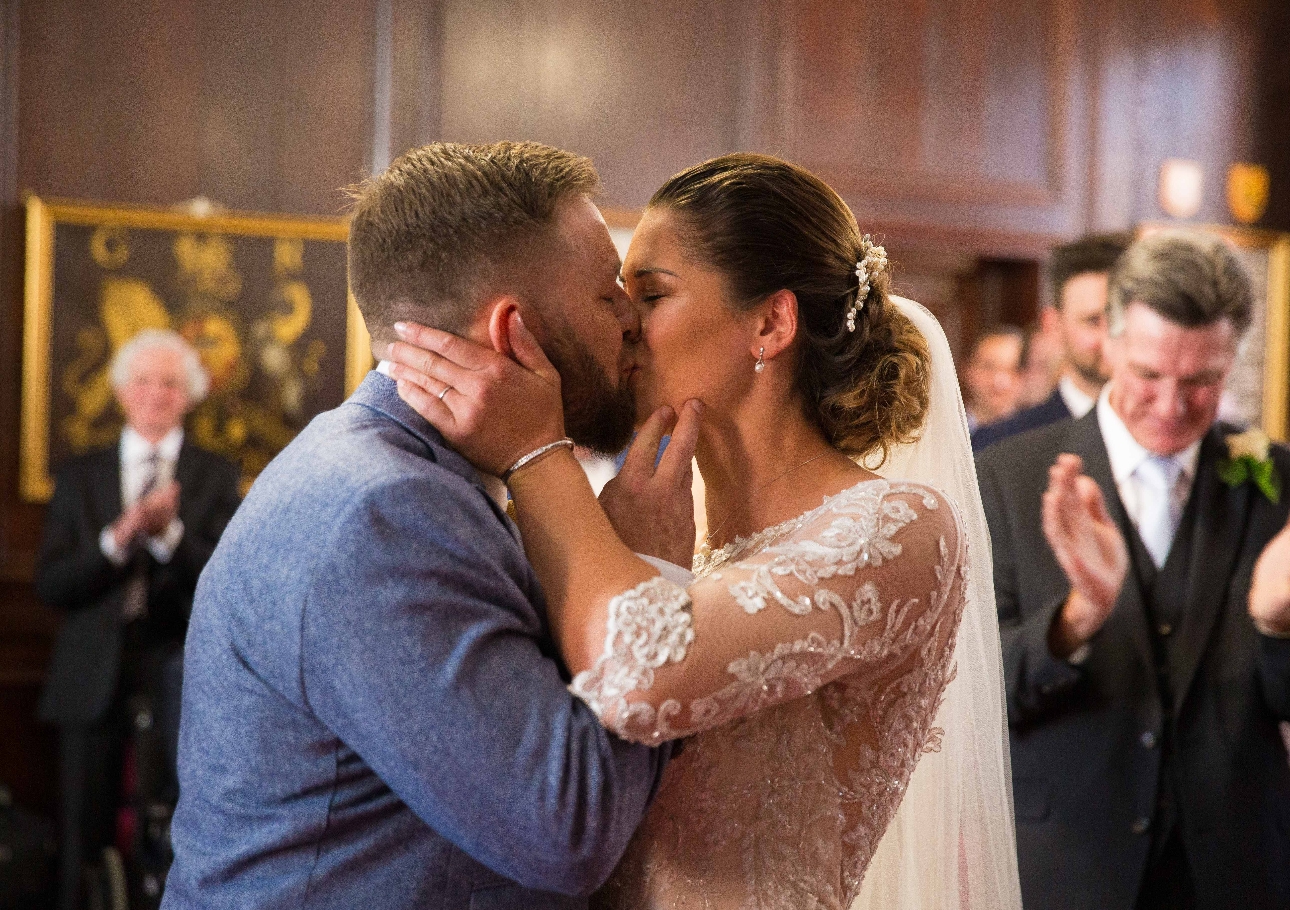 "My favourite part of our wedding was tasting the delicious catering from The Crab Shack during the evening – I tried one of everything on the menu!" – Will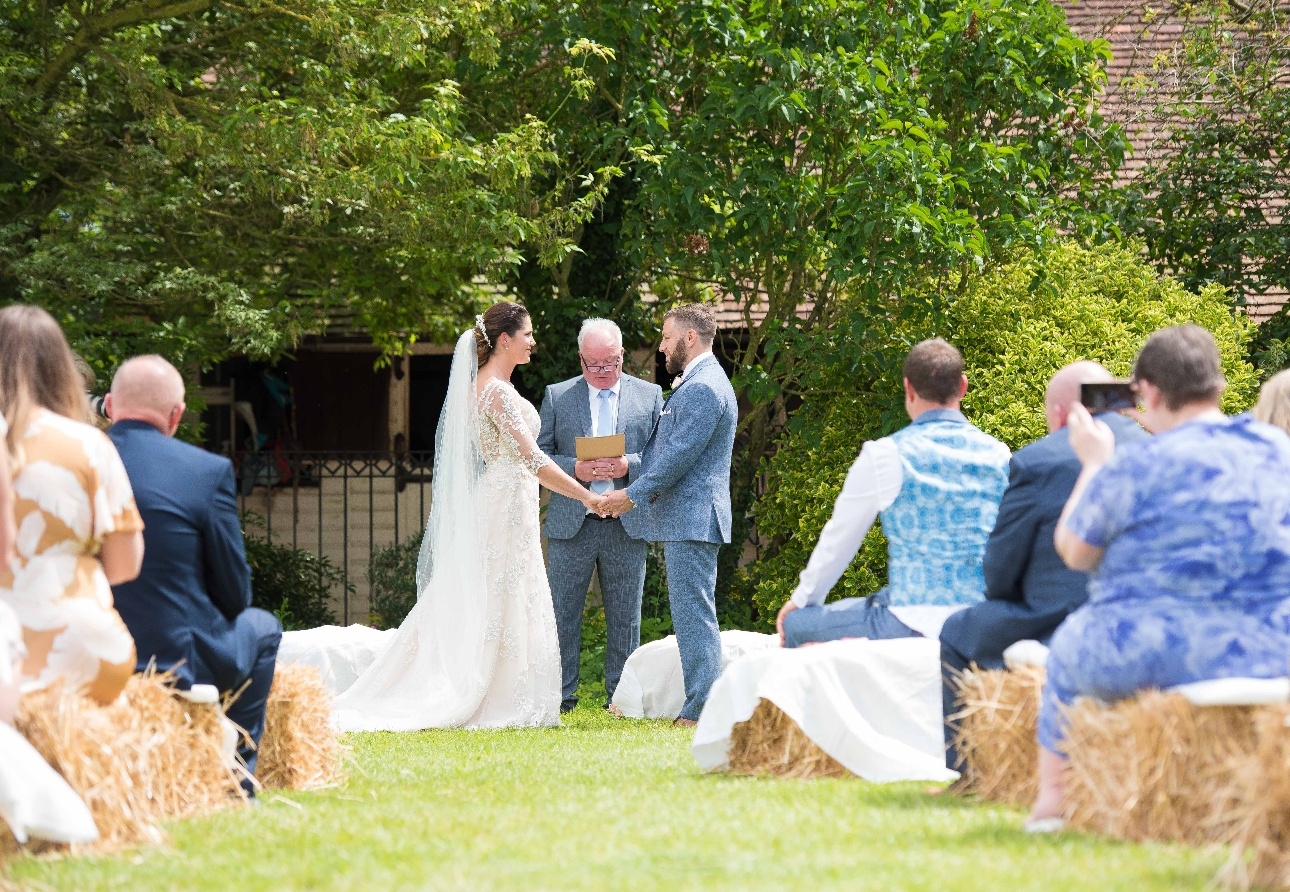 "The mouth-watering afternoon tea and speeches were a highlight for me – I loved my dad's and Will's speeches. I read a poem that I had written for Will which was an incredibly emotional part of the day, but one I loved the most." – Annette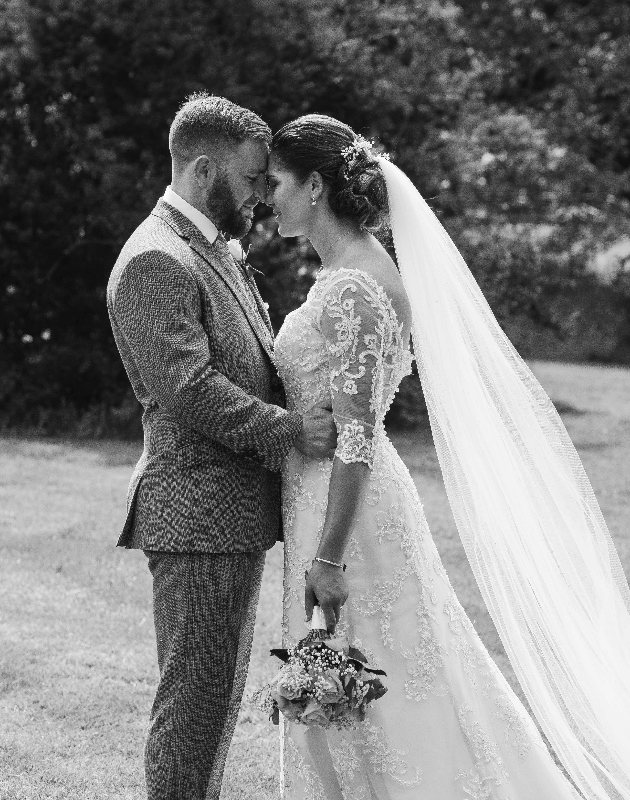 Annette wore a Maggie Sottero vintage-style dress. "I always wanted my shoulders and upper arms to be covered and this gown featured an open back which I loved," She tells us. "It was simple and I teamed it with a full-length veil and a pair of kitten heels which quickly got swapped for flip flops. I even performed our first dance in flip flops!"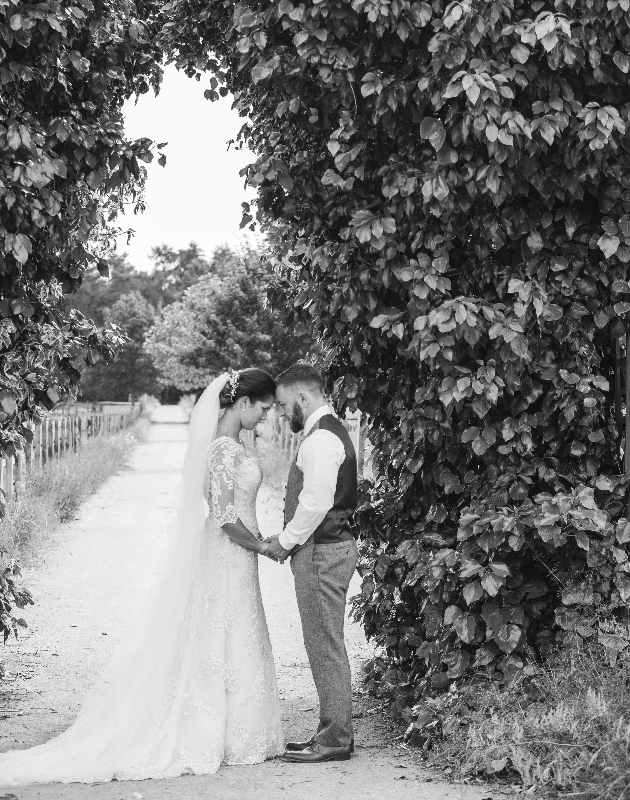 Will wore a three-piece tweed suit teamed with a gold tie and pocket square. "Our groomsmen wore the same suits as Will with sage-green ties and pocket squares to match the full-length bridesmaids' dresses that had a similar low back to mine," Annette explains.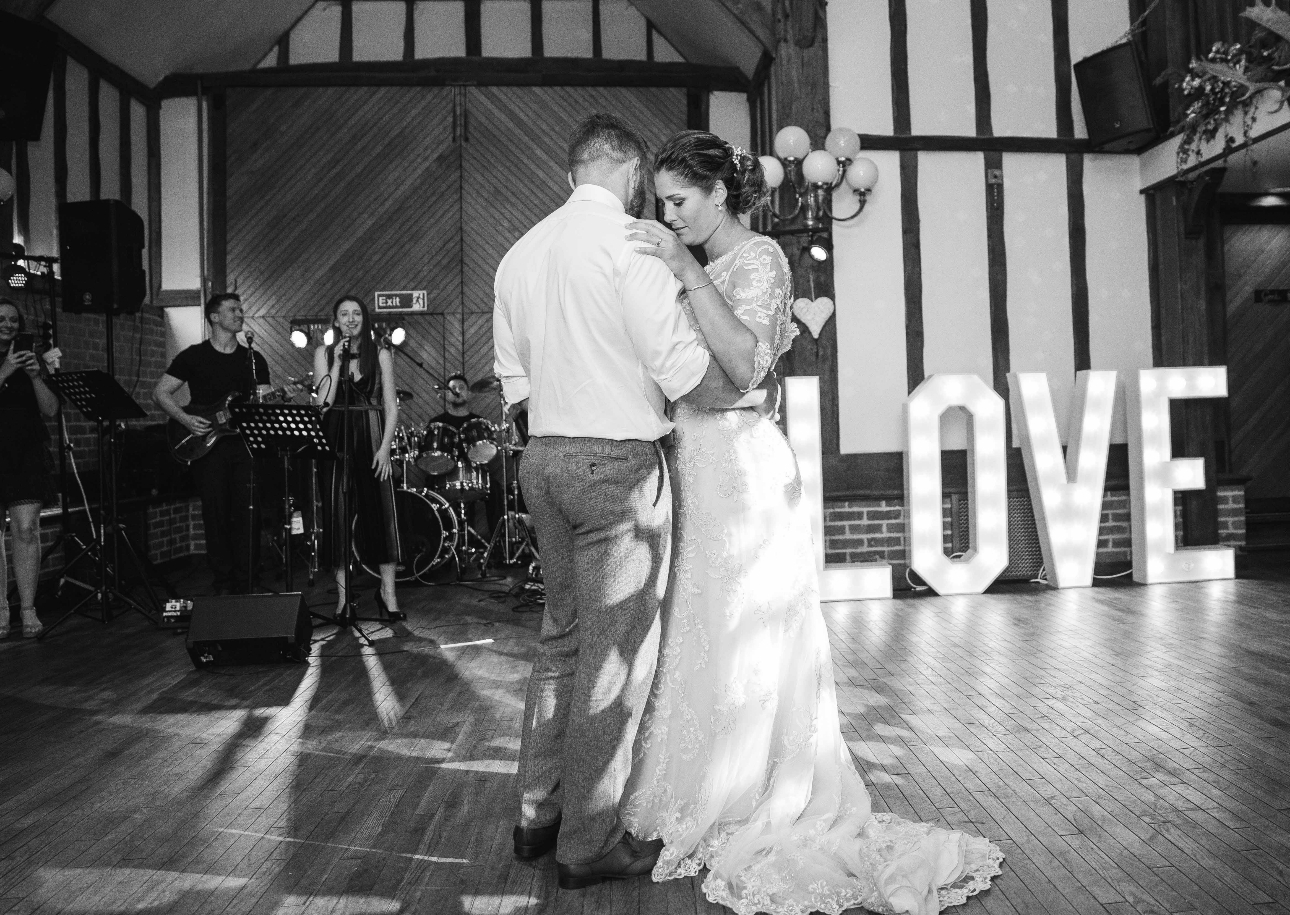 "We had the singer Damian Delahunty to perform chill-out tracks throughout the day which created a relaxed vibe and during the evening, we had our friend's band, Time Won't Wait . A DJ then played various music for the party and all were huge hits with our guests!" Annette says.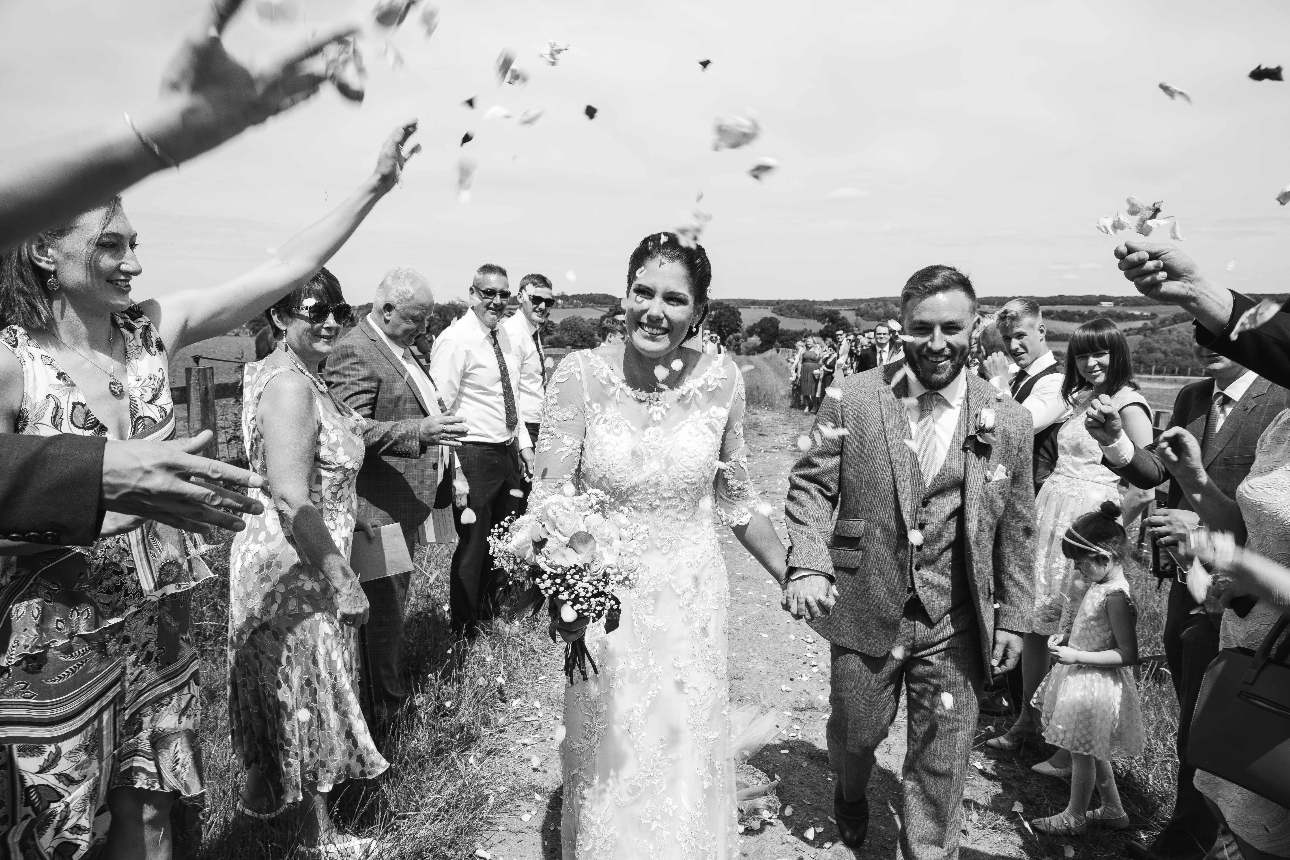 "We would like to thank everyone involved in our wedding, from the talented team at the venue, to our wonderful photographer, Annabel, and all of our friends and family who helped us before, during and after to give us the best day possible." – Annette and Will
Annette and Will's contact book