Michelin-starred chef Atul Kochhar sets lunch treats in Bucks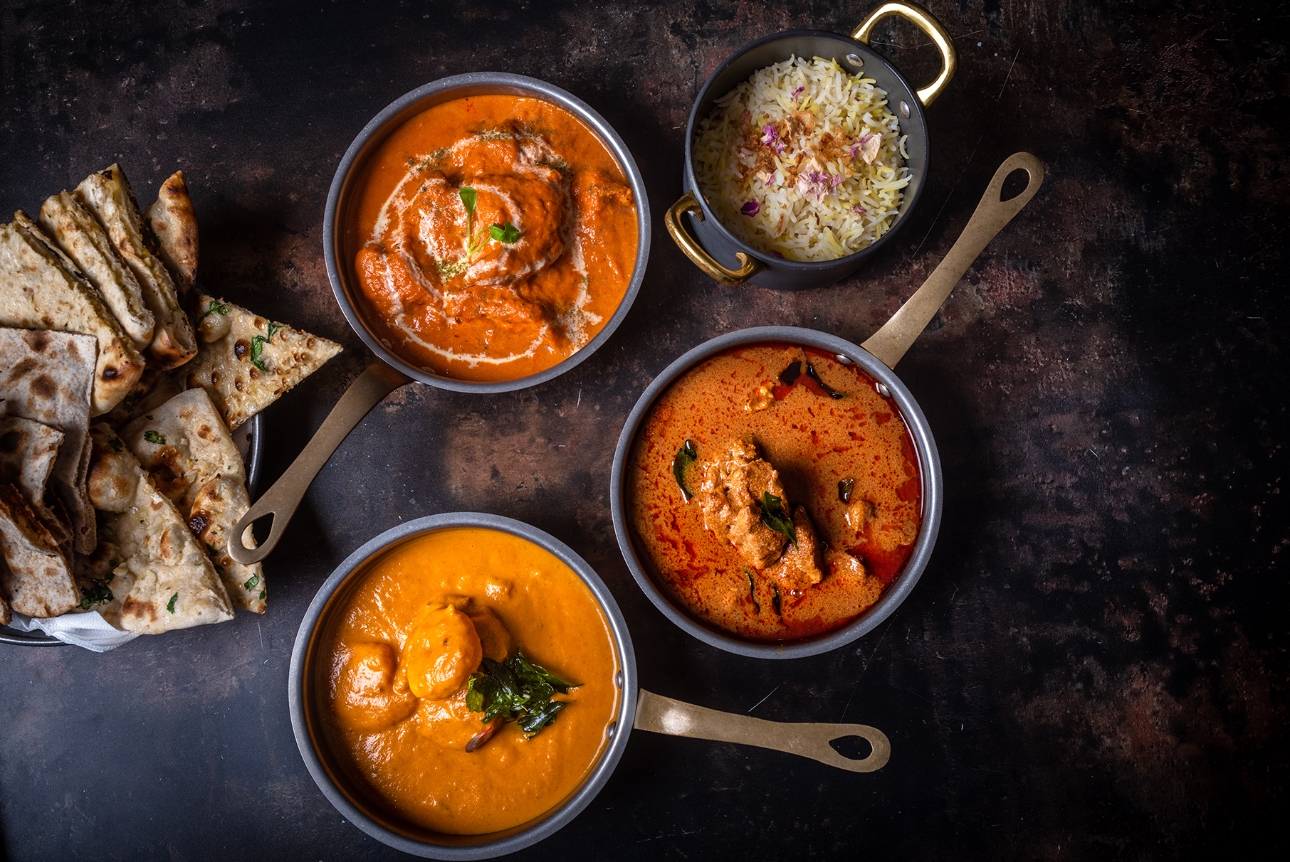 Twice Michelin-starred chef Atul Kochhar is treating lunchtime diners with budget-friendly set menus across Buckinghamshire. Available until 30th November, Atul is offering special two- and three-course menus at his Hawkyns, Riwaz and Vaasu restaurants.

In the picturesque town of Old Amersham, the £15 Lunch Menu available at Hawkyns, that's located inside the Crown Inn offers pan-Indian cuisine, and comprises two courses, or £19 per person for three courses. Among the starters is Makali fry crispy squid rings followed by authentic main dishes including Kadai paneer Indian cottage cheese. Diners can finish with a choice of sweets including apple tatin with cinnamon ice cream. To book, visit https://hawkynsrestaurant.co.uk

In Beaconsfield, the Riwaz Lunch Menu (also priced at £15 pp for two courses, or £19 pp for three courses) offers Amritsari Machhi crispy fried tilapia to start, Kerala roast chicken with Nadan sauce. The dessert list includes milk cake with cream cheese, Genoise sponge and rose milk. To book, visit https://riwazrestaurants.co.uk

In the gourmet town of Marlow, Vaasu is serving two courses (£16.50 pp) or three (£19.50 pp) inspired by Atul's travels across India. These menus begin with a choice including roasted butternut squash soup with pumpkin seeds, artichoke fritters and herb oil, Mains feature Murg Makhanwala tandoori chicken tikka with rhubarb, chocolate and strawberry crumble to finish. To book, visit https://vaasurestaurant.co.uk

Atul Kochhar commented: "We are all watching what we spend right now and so we're offering special menus for our guests across Buckinghamshire. Each restaurant promises fine dishes at wallet-friendly prices that don't skimp on quality or taste. So, if you are looking for a lunchtime treat in Bucks then our doors are open and we look forward to welcoming you soon."