Coppa Launches New Weekend Fitness Packages at The Swan at Streatley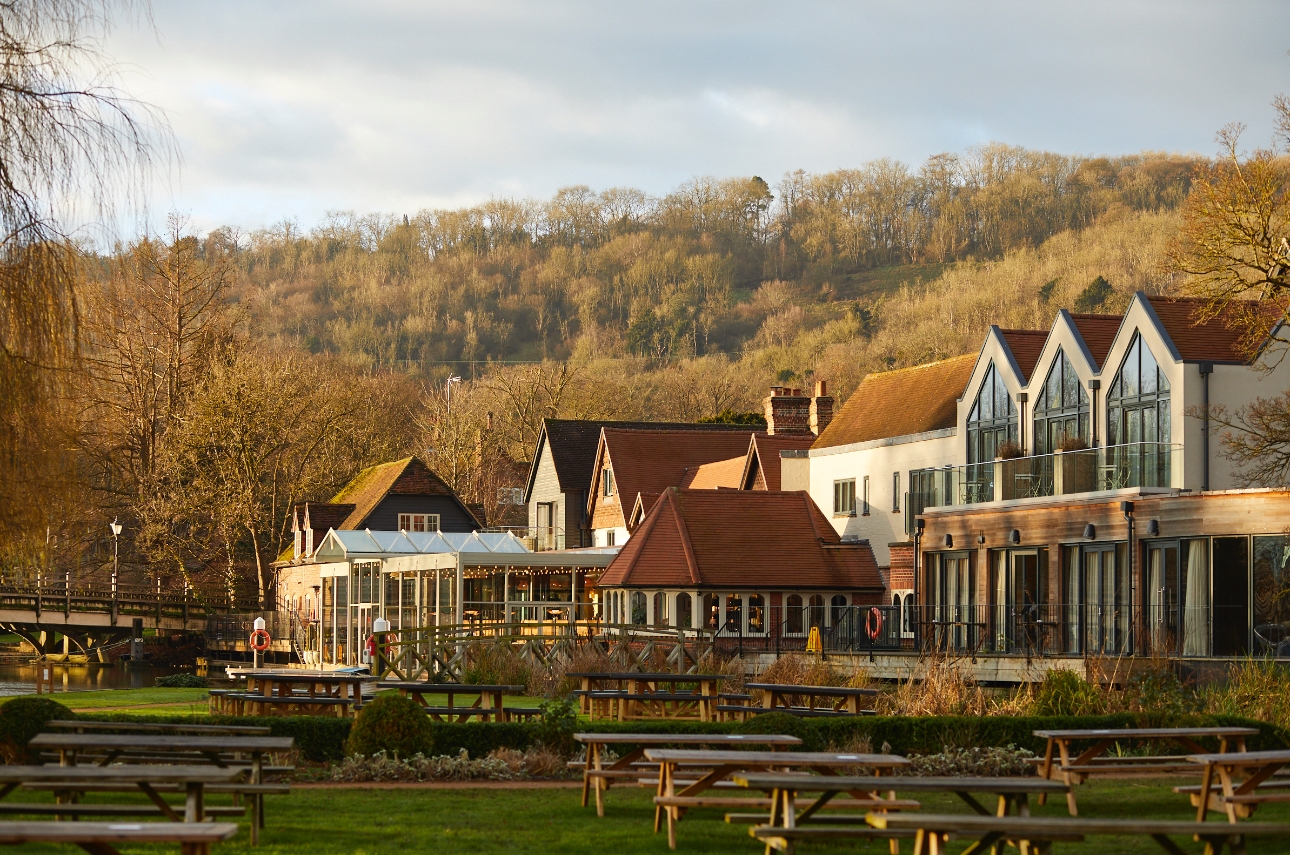 Coppa is delighted to be welcoming guests to The Swan at Streatley with new, energising fitness packages designed to inspire guests to feel at their best whilst, perfect for the lead-up to a wedding. Coppa's Clubhouses encourage visitors to linger a little longer, and leave feeling better than when they arrived - and these newly launched Fitness Staycation Packages at Coppa at The Swan enable guests to do just that.

Coppa's Streatley-on-Thames' location, The Swan at Streatley, is a tranquil countryside getaway set in the Berkshire village of Streatley, upon the River Thames and roughly an hour from London. The 47-bedroom property has been newly refurbished and offers rooms opening on to the garden lawn and overlooking the river, making it a great option for a dog-friendly getaway. The grounds include the property's own private island and provide lovely walks for couples as well as their four-legged companion.

As part of The Swan at Streatley's Fitness Staycation Packages, Coppa has launched a diverse selection of 'mini-fitness retreats' all offering riverside views and taking place either in the on-site gym or outside, in amongst nature. Through Coppa's 'home-from-home' ethos, everyone is welcome, whether they are a wellness guru, a fitness fanatic, trying to get back into exercise or have a go at something totally new.

Available every weekend throughout February and March, a different 90-minute class will be on offer every Sunday with an expert instructor to guide guests through their individual fitness journey. Fitness classes include 'Aerial Yoga Workshops' with Grace & Gravity Studio, tutoring yogis through soft, relaxing moves that are supported by gentle silks, allowing them to see the world from a different perspective. Alternatively, for those looking to dive in headfirst and discover a new state of the body and mind, a 'Yoga, Breathwork & Cold Water Immersion' is on offer with a Win Hof instructor to educate guests on the health benefits of cold water exposure in a safe and peaceful environment. A 'Yin Yoga & Sound Bath' class is also taking place by the river, transporting staycationers on a sound journey through the use of moon gongs, crystal and singing bowls, rain sticks and Koshi Chimes. Guests looking to hang out with friends can even give the 'Aerial Hoop Workshop' a try, the ultimate alternative gym session that combines circus with dance – all taking place on low hanging metal hoops. Additional classes include 'Sunrise Yoga & Meditation', 'Barre Fusion & Brunch' and 'Mother's Day Wild Swim'. Every fitness class will be followed by a nutritious Coppa brunch to revitalise and restore energy levels – enabling guests to conclude their weekend with a well-balanced diet and peaceful mindset.

Coppa's Fitness Staycation Packages at The Swan at Streatley are available every Saturday to Sunday throughout February and March, starting from £180 and including a one-night stay in a standard double room, a Sunday morning fitness class and a full Coppa brunch. For more information, please visit www.theswanatstreatley.com/offers/fitness-retreat

For more information on Coppa Club, please visit www.coppaclub.co.uk or call 01491 525 879. The Swan At Streatley (www.theswanatstreatley.com 01491 878800) offers a double room from £80 per night.