Anna and Justin have known one another since they were 18 years old. "Justin is my best friend's brother," Anna tells us. "We lost contact and got back in touch at her wedding and our relationship developed from there."
The couple became engaged during a surprise proposal. "Justin asked me to marry him on my 40th birthday," Anna explains. "We were on holiday in Spain in the most romantic setting with views stretching across to the tip of Morocco when he asked me. It was a complete surprise and I was very shocked and happy!"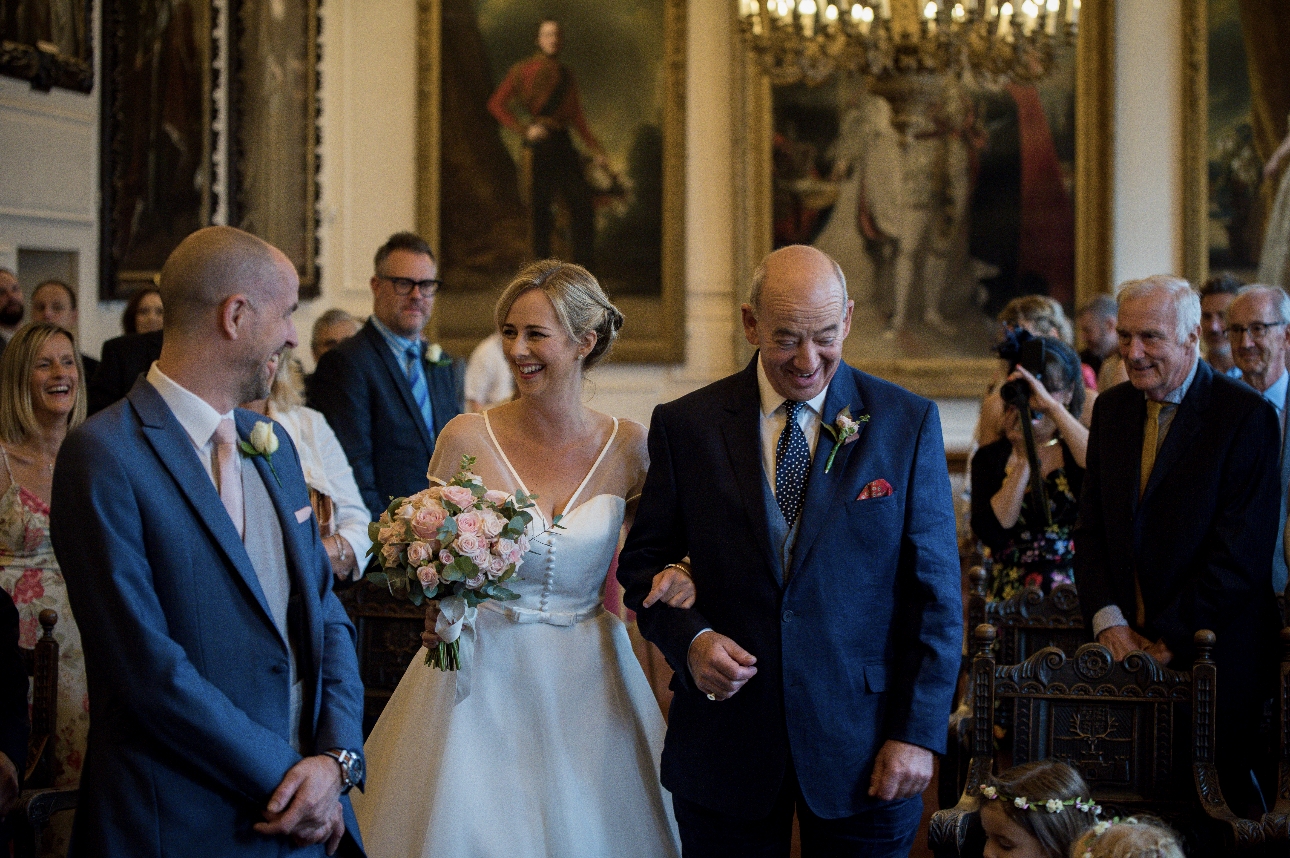 The couple chose to get married in Windsor because they love the area. They opted for a ceremony in a register office followed by a hotel reception. "We loved the fact that we could plan a barbecue at the Sir Christopher Wren hotel followed by a boat party which our guests loved!" Anna says. "There was a slight change of plan because it rained so we had to eat inside. We were seated with our best men, bridesmaids and their mums.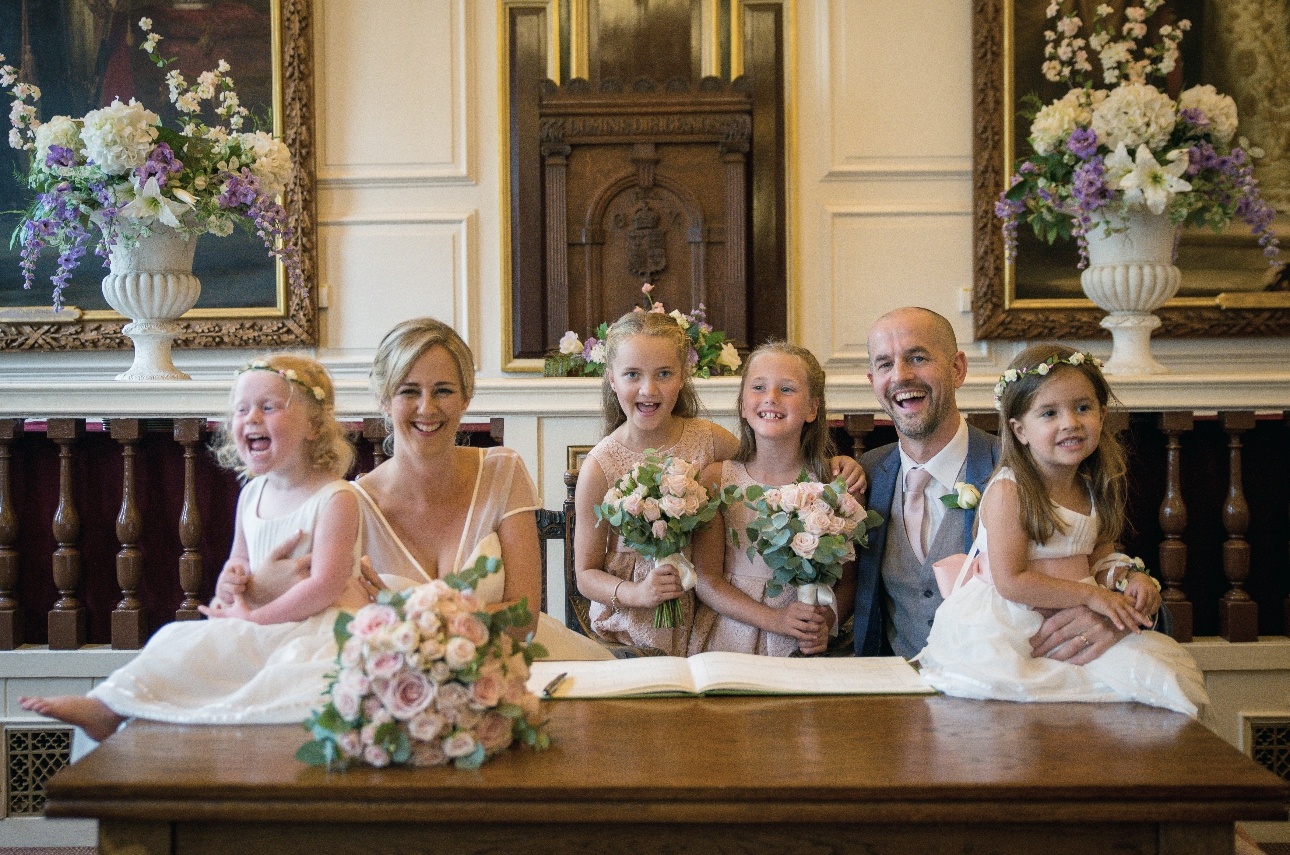 The couple chose a vintage theme for their big day with plenty of decorative touches. "As centrepieces, we displayed photographs of us on our travels stuck to party hats and named the tables after the countries we have visited together," Anna says. "We decorated jam jars with hessian and lace and filled them with brightly coloured flowers that were homegrown in our garden."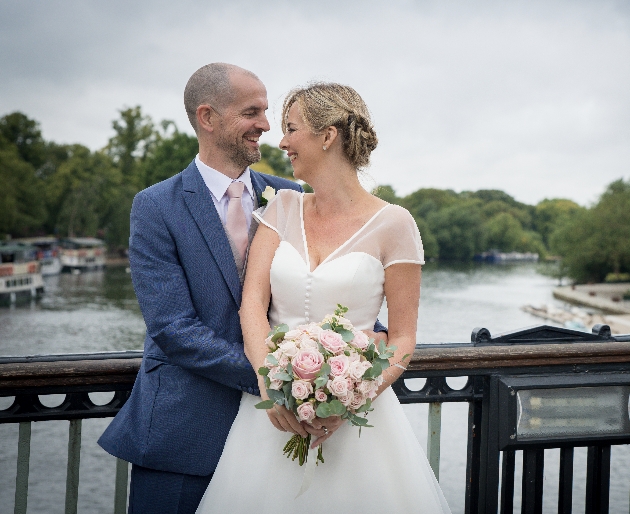 The couple's friend made their two-tier chocolate cake decorated with Mr & Mrs bunting and flowers. "It looked great and tasted delicious," Anna says, "and everyone devoured it!"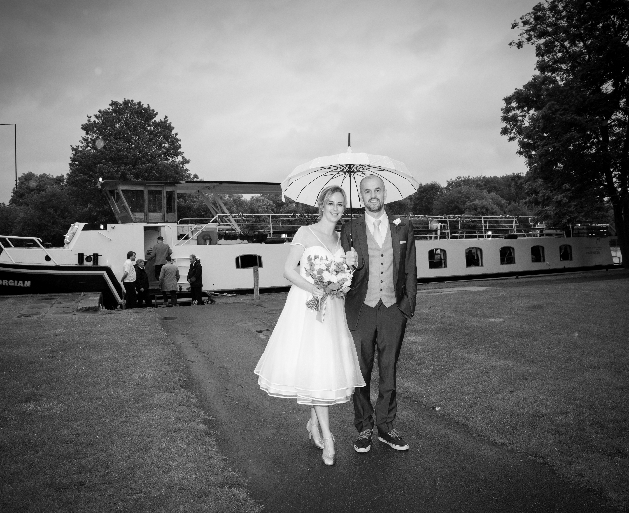 The couple left their register office ceremony as newlyweds to travel to the reception in a vintage morris minor convertible. "It was a stunning cream car with a red roof that suited our theme," Anna tells us. "It was leant to us by a friend and looked fabulous in our photographs."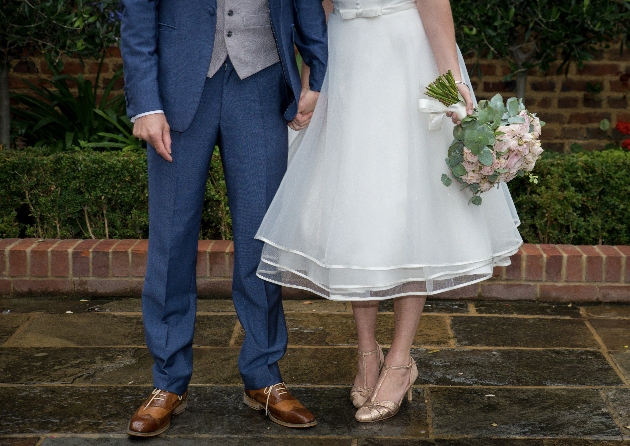 Anna chose a 1950s-style, tea-length bridal dress from the designer Brighton Belle. "I teamed it with a pair of silver earrings and a bangle and some stylish gold vintage-style shoes. I also loved my hair and make-up that my friend Rachel Dewsnap created for me which completed my look along with my stunning bouquet of dusky pink roses and foliage."
Justin picked a blue vintage-style suit which he teamed with a grey waistcoat, white shirt, pink tie, a pair of brown brogues and a cream rose buttonhole. "He looked so handsome!" Anna tells us, "and our bridesmaids looked pretty in their pale pink and ivory dresses teamed with floral hair circlets and stunning posies."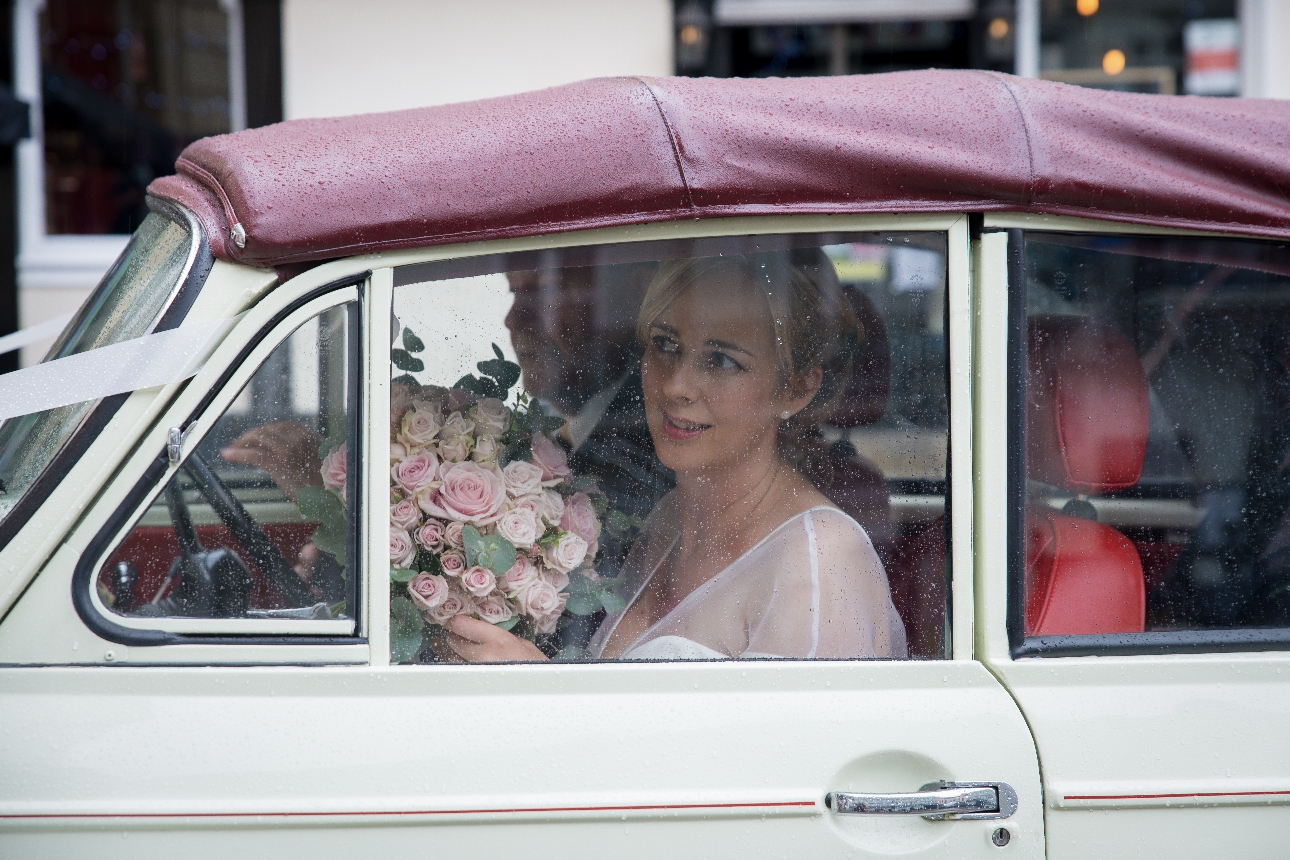 The couple treated their guests to a boat party which everyone loved. "We had DJ's entertaining everyone on the boat which created a fun, party atmosphere," Anna says. "Every one of our guests who attended made our celebration such a memorable day which will never be forgotten."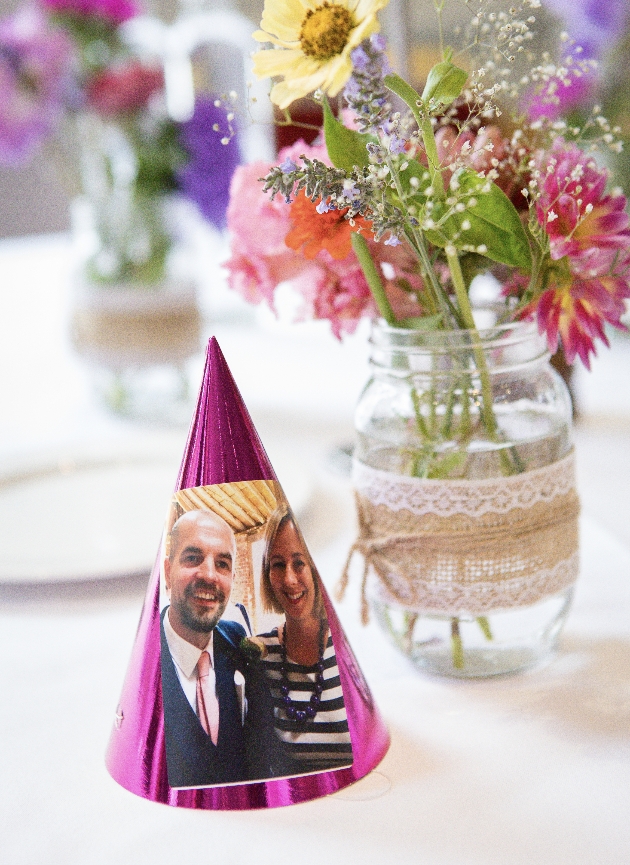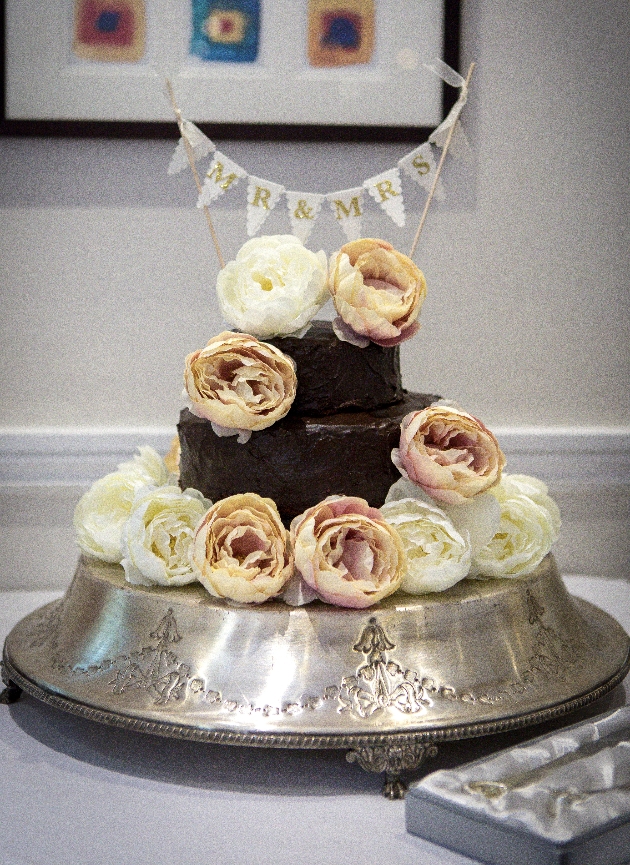 Anna and Justin's contact book