Georgina and Sami met at secondary school when they were 17. "Every weekend there used to be parties where we'd see each other, however, we didn't get on back then!" Georgina tells us. "He asked for my number once and I said no but he got it from a mutual friend anyway. We started talking and the rest, as they say, is history!"
Sami proposed to Georgina during a trip to Bali in November 2018. "He'd arranged a seven-course dinner at an exclusive spot by the seaside, Georgina explains. "He waited until after the starter to propose and I remember when he got down on one knee, his first line was 'you're probably not expecting this…' and in my head, I was thinking….'I knew all along that you were going to do this' because he had made it so obvious! I remember getting emotional when it happened and afterwards we called our family on FaceTime to share our happy news! Sami's two sisters were in Bali at the same time, so we got to see them later in the evening to continue our celebrations."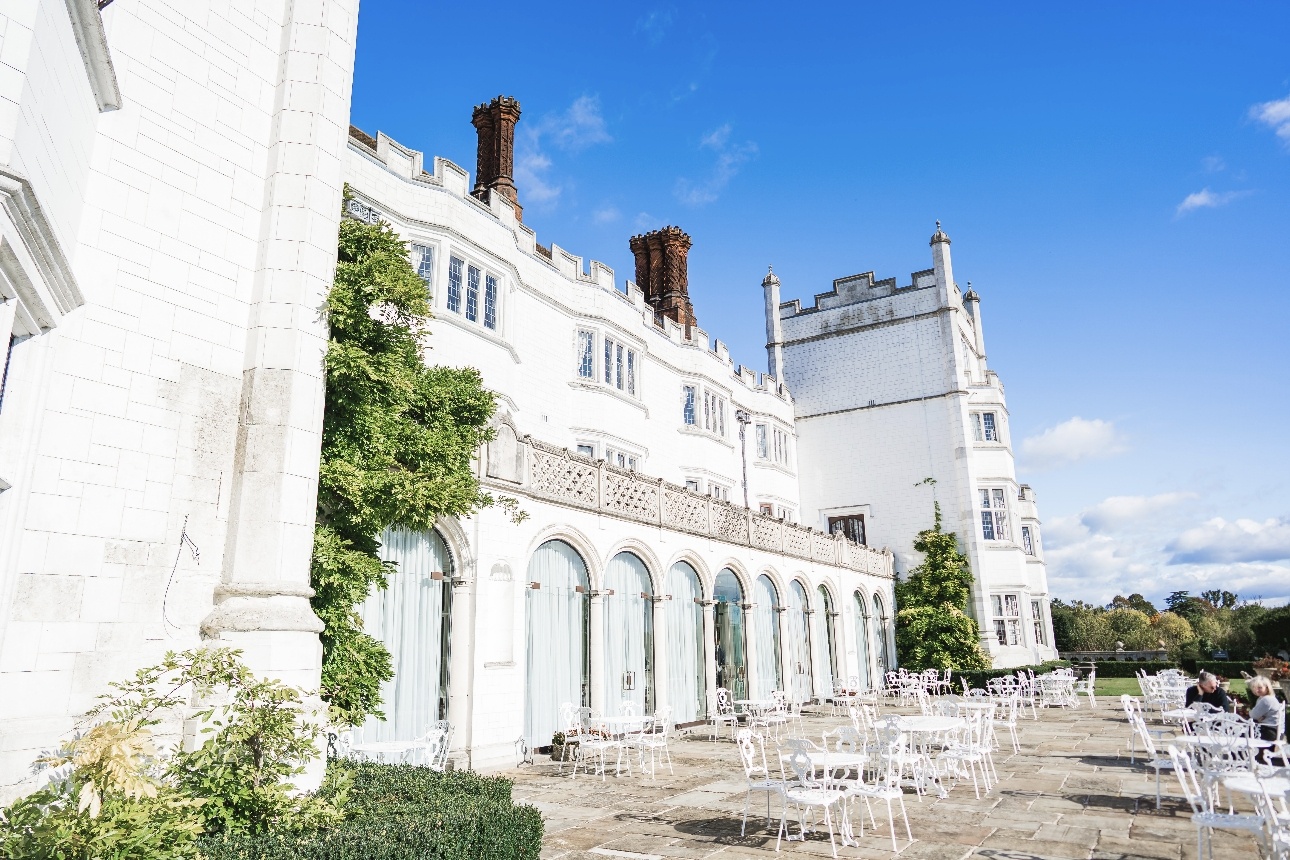 Georgina's parents married at the Royal Borough of Windsor & Maidenhead register office more than 40 years previously so it meant a lot to be married there. "It was also in the area that we'd both grown up in," Georgina explains. "Danesfield House Hotel was ideal for our wedding breakfast because it's stunning. The grounds are amazing and we visit regularly for walks and afternoon tea so knew it would be perfect for our photographs!"
Because the couple were only allowed to have 15 guests at their wedding because of the restrictions that were in place, they seated everyone together at a large oval table. They chose simple centrepieces with a couple of candelabra decorated with artificial flowers and gave their guests Tunisian sweets in mini heart-shaped tins because Sami is Tunisian. "We fed our guests a delicious three-course meal," Georgina explains, "and a three-tier naked cake that was originally designed for our larger wedding to feed 80 guests because we still wanted our cake-cutting moment! The top tier was a carrot cake with a lemon layer under that and a mouth-watering chocolate tier on the bottom."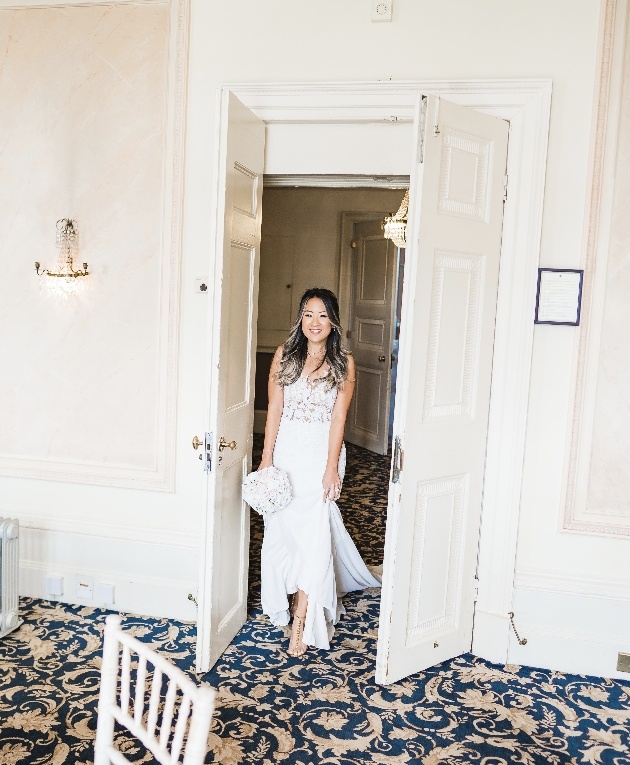 "I wore a dress from Australian brand Stella York that I chose because of how simple and elegant I felt in it," Georgina tells us. "I didn't need to add to it much, I just chose some simple earrings, a crystal necklace, an elegant diamond bracelet, embellished hairpiece and my designer Christian Louboutin sandals."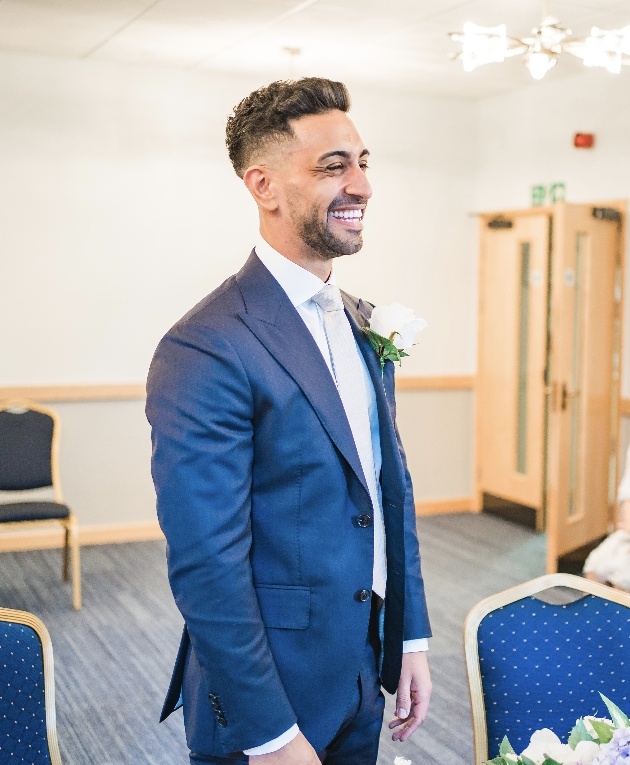 Sami's suit was tailor-made and his shirt was personalised with his initials 'SH' which was a gift from Georgina's mum.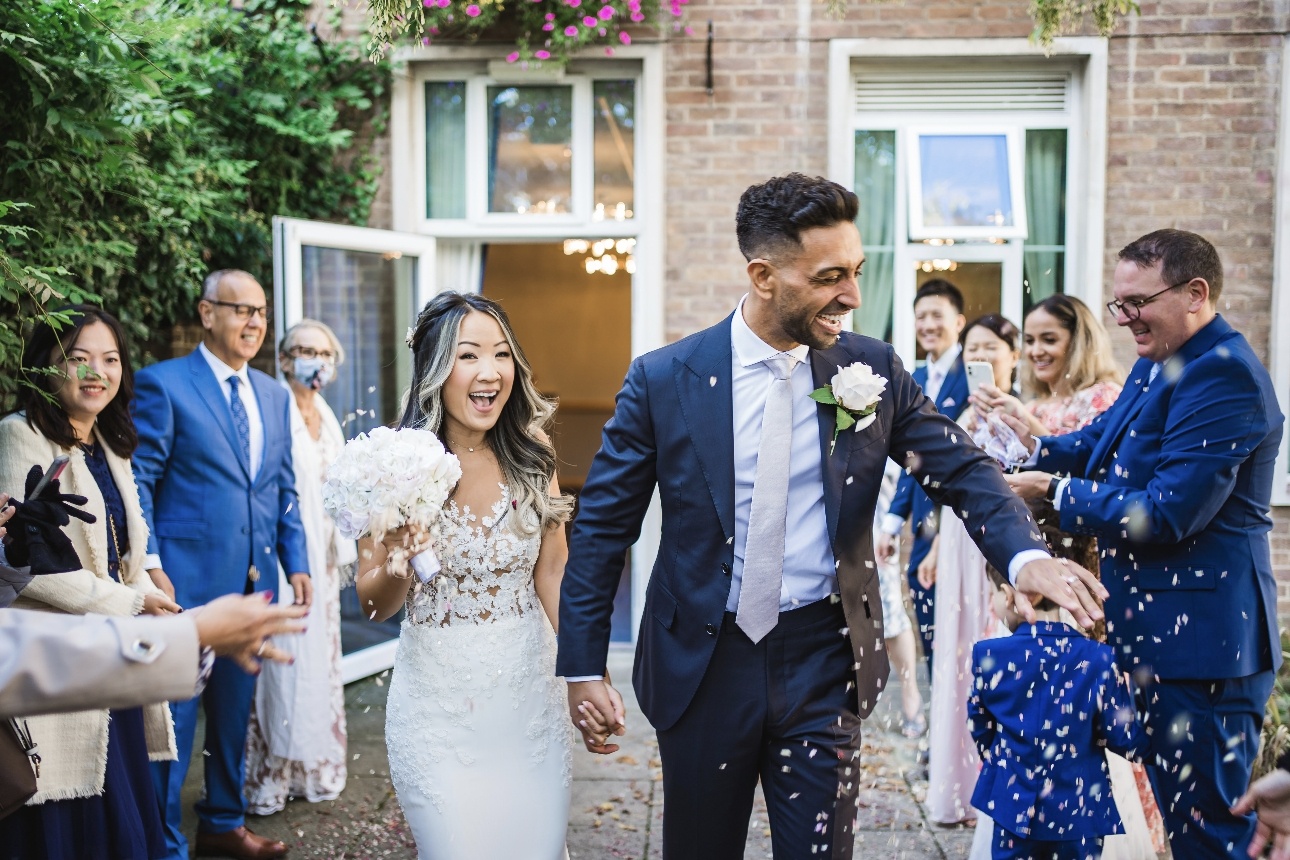 "Due to the pandemic, I was unable to have any bridesmaids however our second shooter acted like one, carrying my dress train and veil everywhere I walked and holding my bouquet when I needed both hands free! It was very sweet! — Georgina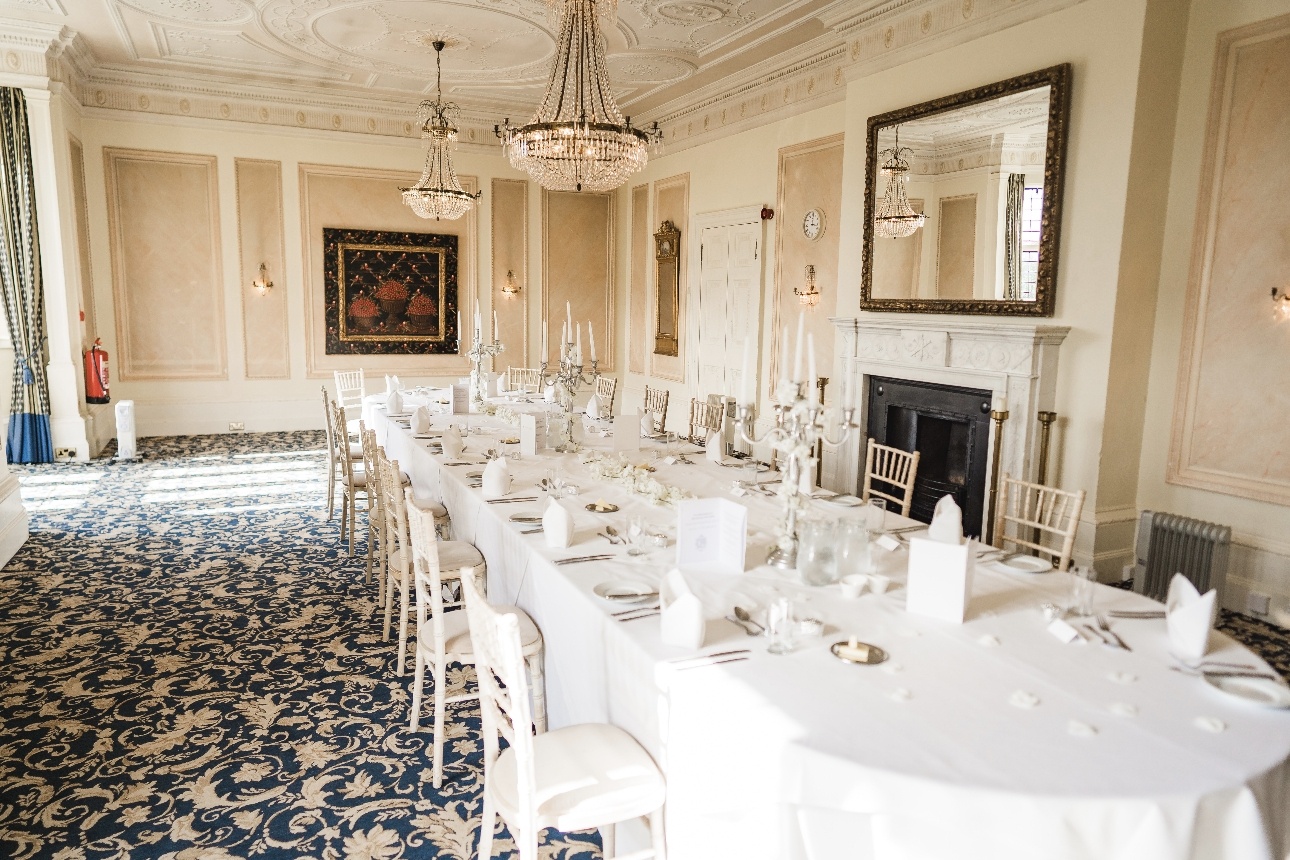 "Because we had a micro wedding with just 15 guests, we enjoyed a long dinner with them and a stroll around the grounds of the venue taking plenty of photographs. It was wonderful to spend some quality time with each of them, Georgina tells us.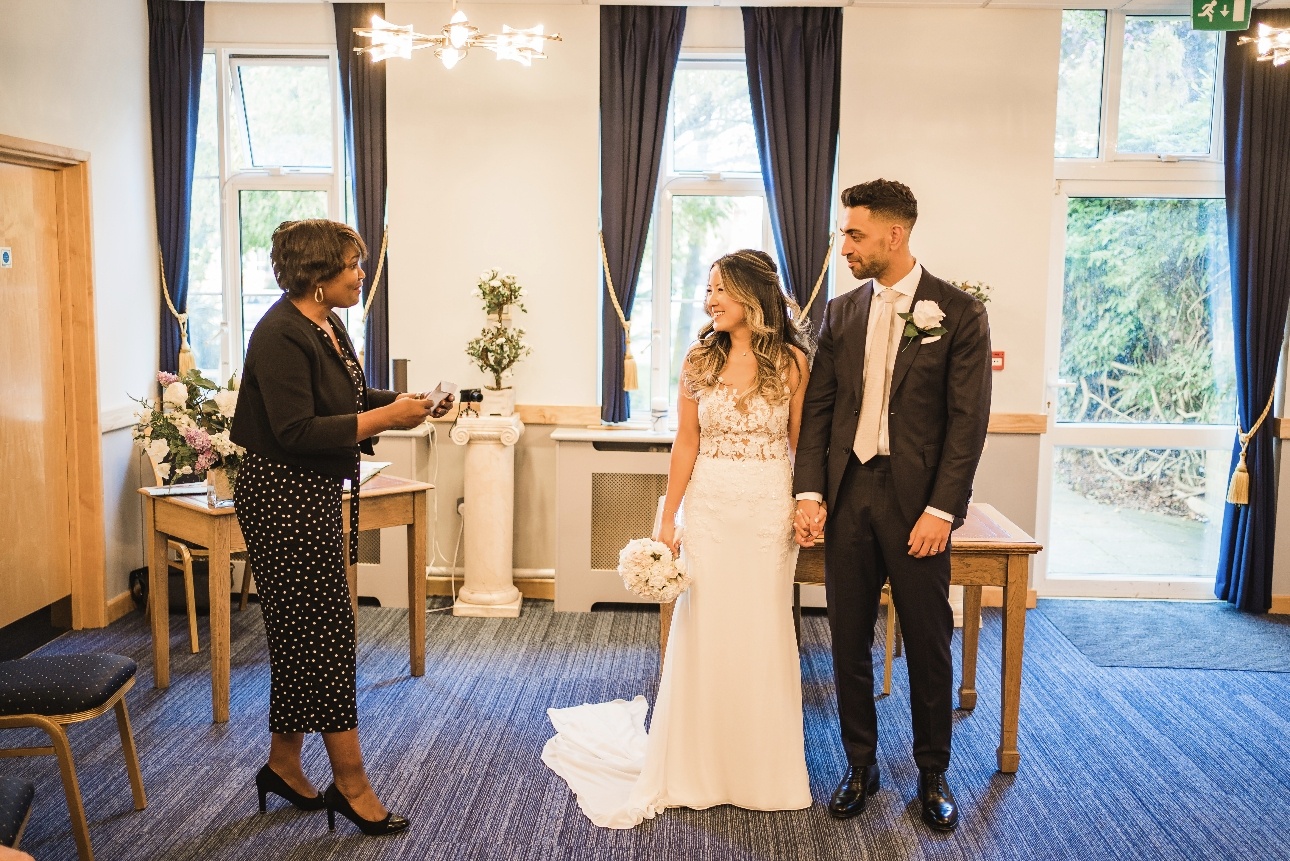 "For me, seeing Georgina walking into the ceremony room was a wonderful memory." — Sami
"We were so lucky with the weather because we had a beautiful sunset on our wedding day so our photographer was able to capture some incredible shots." — Georgina and Sami
Georgina and Sami's contact book