Laura and Chris' wedding at Le Manoir aux Quat'Saisons was a delicious, intimate affair.
Laura and Chris met while working for the same company many years ago. "Chris was married at the time, and initially we didn't have much to do with each other," says Laura. "But over the years, we formed a friendship and bonded over similar taste in music and sports."

Chris proposed in Bruges on a weekend away. "What I thought was a random route on the first morning was actually pre-planned by Chris," says Laura. "We ended up on one of the bridges. I had wandered along, and Chris called my name, when I turned around he was on one knee on the bridge with the ring in his hand. It was perfect and completely unexpected. We spent the rest of the day in a daze, wandering around Bruges and feeling so happy."

Here, the bride more about their big day...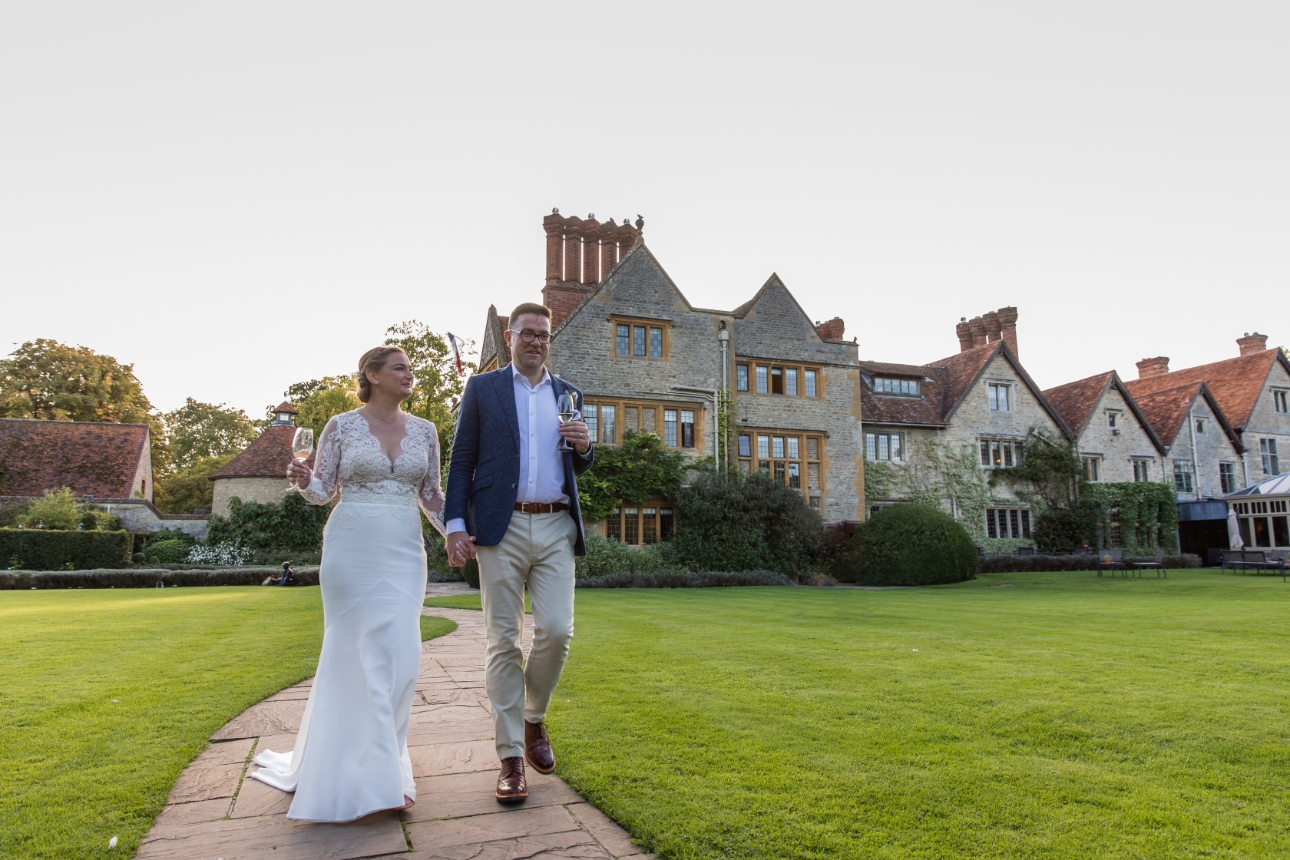 Le Manoir is elegant yet friendly. We only wanted a small wedding, so spending a little more on the venue was a no-brainer. The manor itself, the gardens and the people make it perfect and even if it rained, we knew it would be beautiful.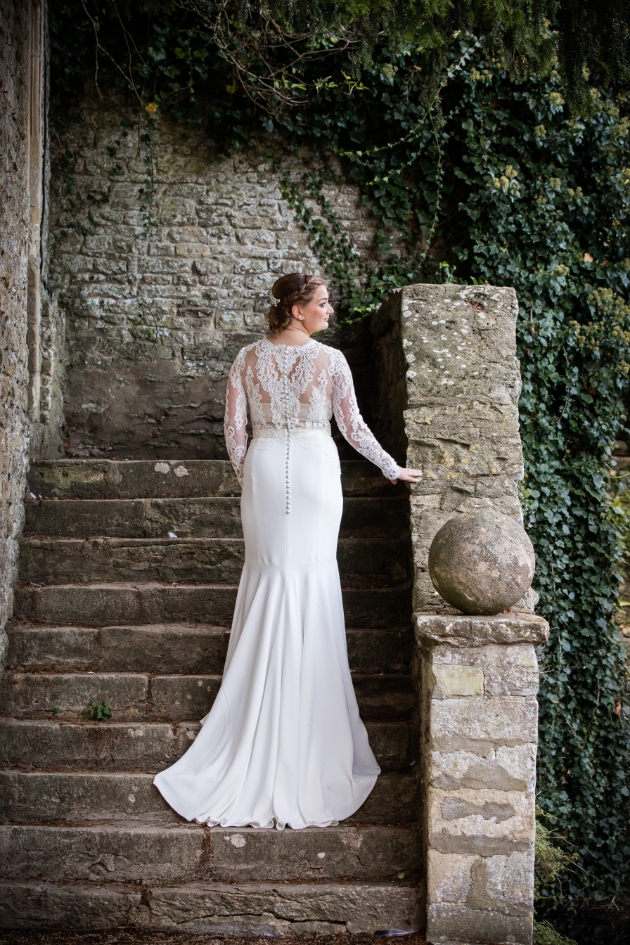 I wore Salvador by Suzanne Neville, accessorised with a beaded belt and a very simple veil. My shoes werecustom-made, personalised Jimmy Choos.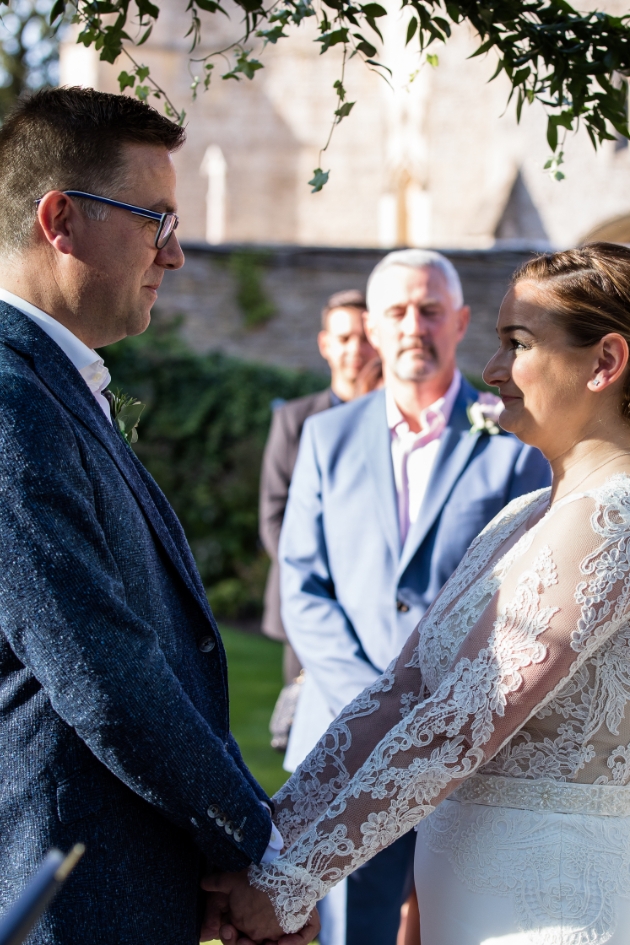 We had flowers, an ivy garland over the conservatory where we exchanged vows and some photo frames with the people we love hanging from the guest chairs during the ceremony.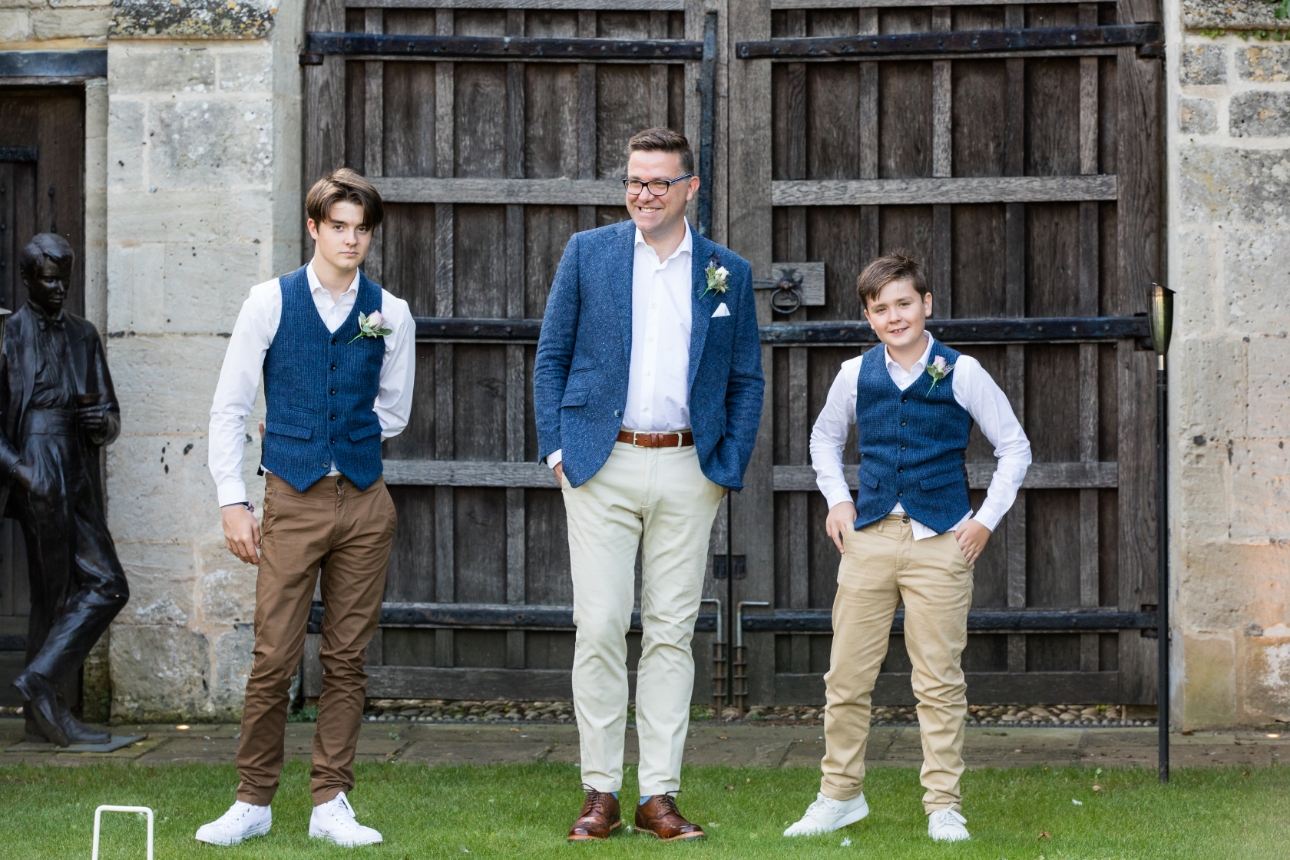 Chris wore a bespoke outfit from Clements and Church in Oxford. In keeping with the relaxed theme, he wore chinos, a blazer and no tie, with brogues from Grenson. His two children, Ethan and Felix were his groomsmen who also wore chinos with white trainers and a waistcoat to match Chris's blazer.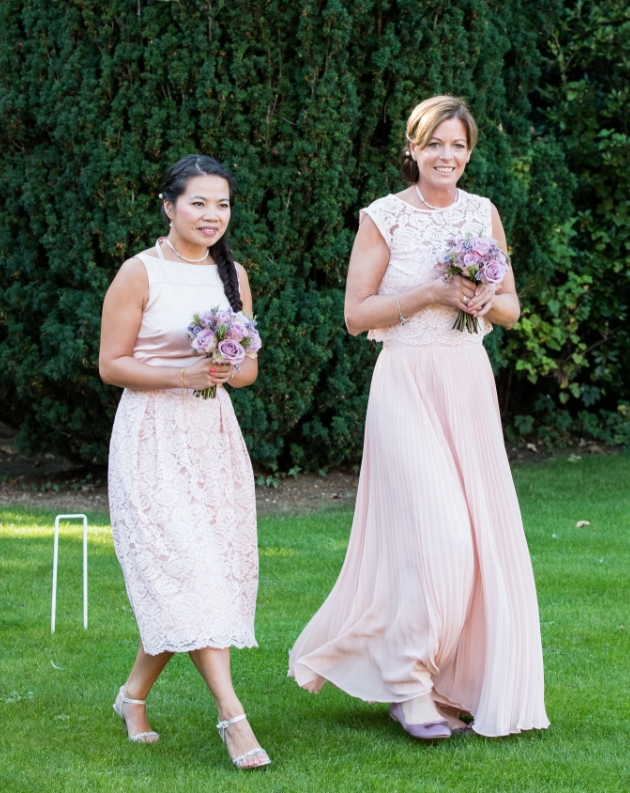 The bridesmaids looked stunning in blush pink dresses with matching lace.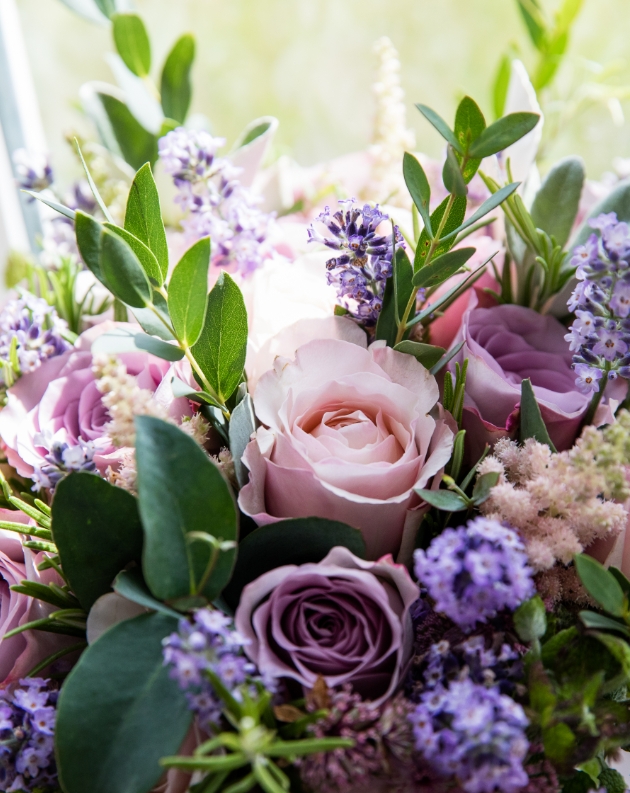 The bouquets consisted of lots of herbs to highlight my love of all things gastronomical, along with beautiful lilac memory lane roses, David Austin Keira roses and foliage. Muted tones and a loose bouquet reflected the relaxed atmosphere we wanted to create.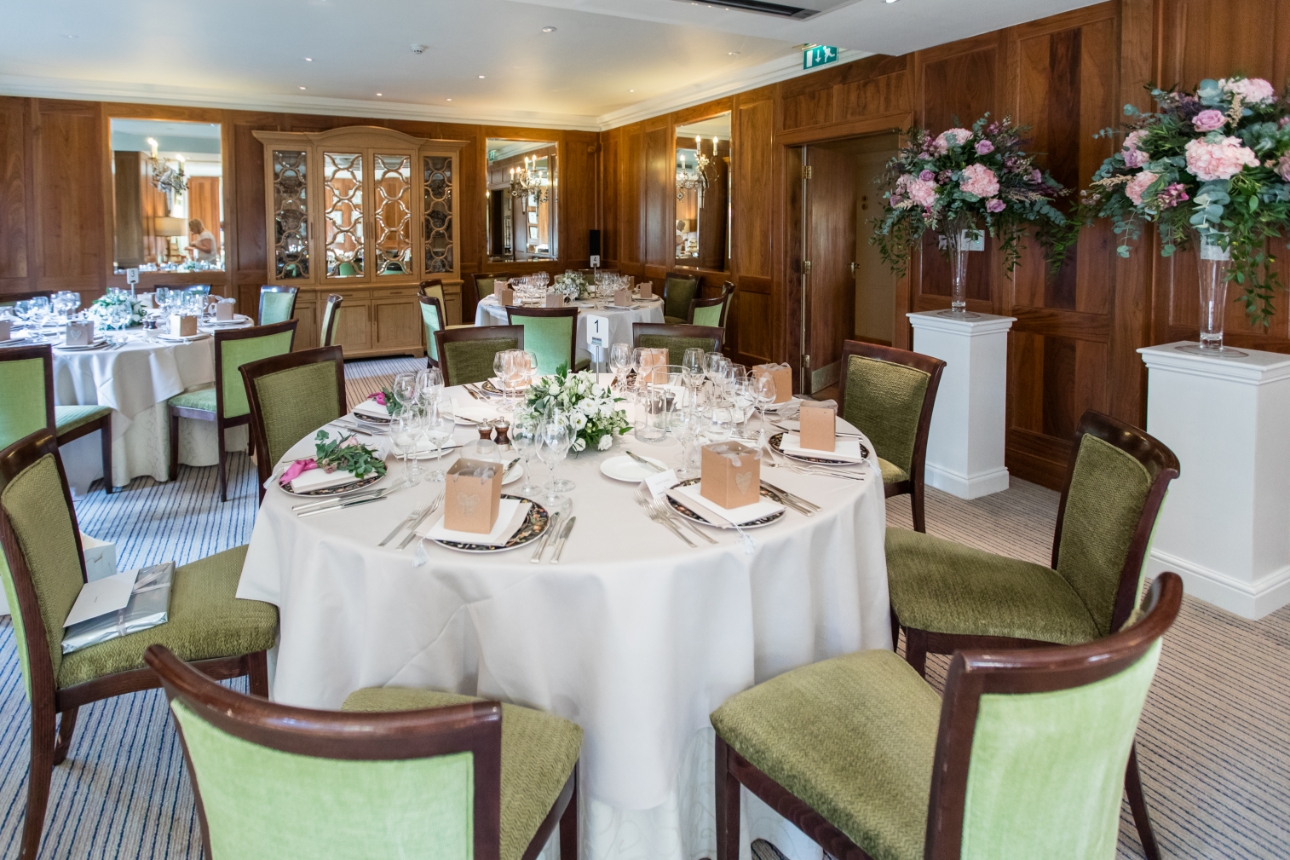 We mixed up everyone on four round tables and had a simple white floral arrangement on each table, with some additional floral plinths.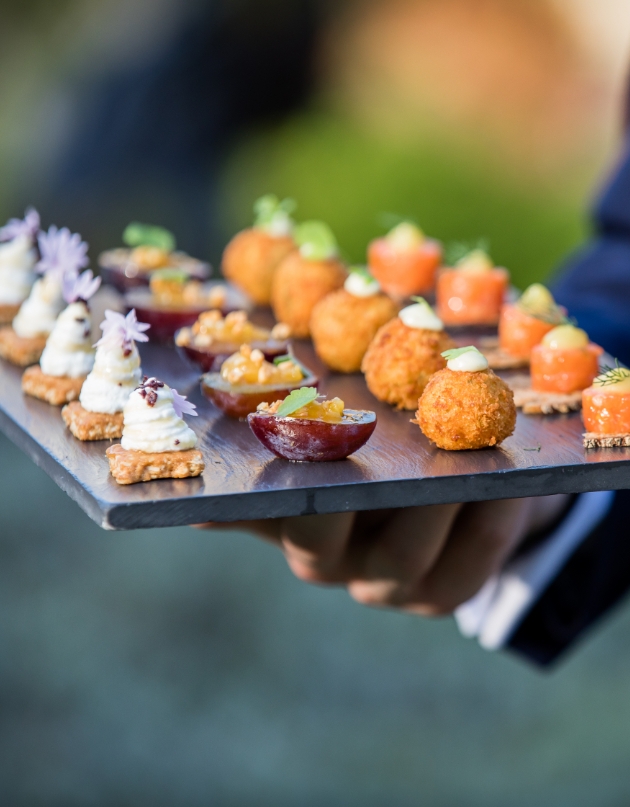 We were served canapés on the lawn after the ceremony, sat down for our wonderful meal at six and, after some dancing in the evening, we had snacks and cake to nibble on.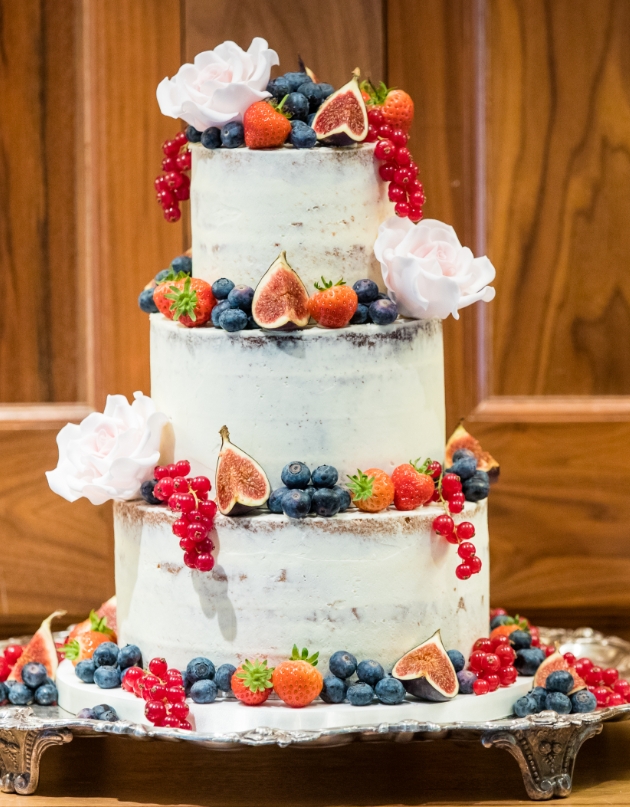 We had a wonderful three-tier semi-naked cake with plenty of fresh fruit.The layers were Marc de Champagne with strawberry, chocolate with a chocolate filling and almond cake with cherry.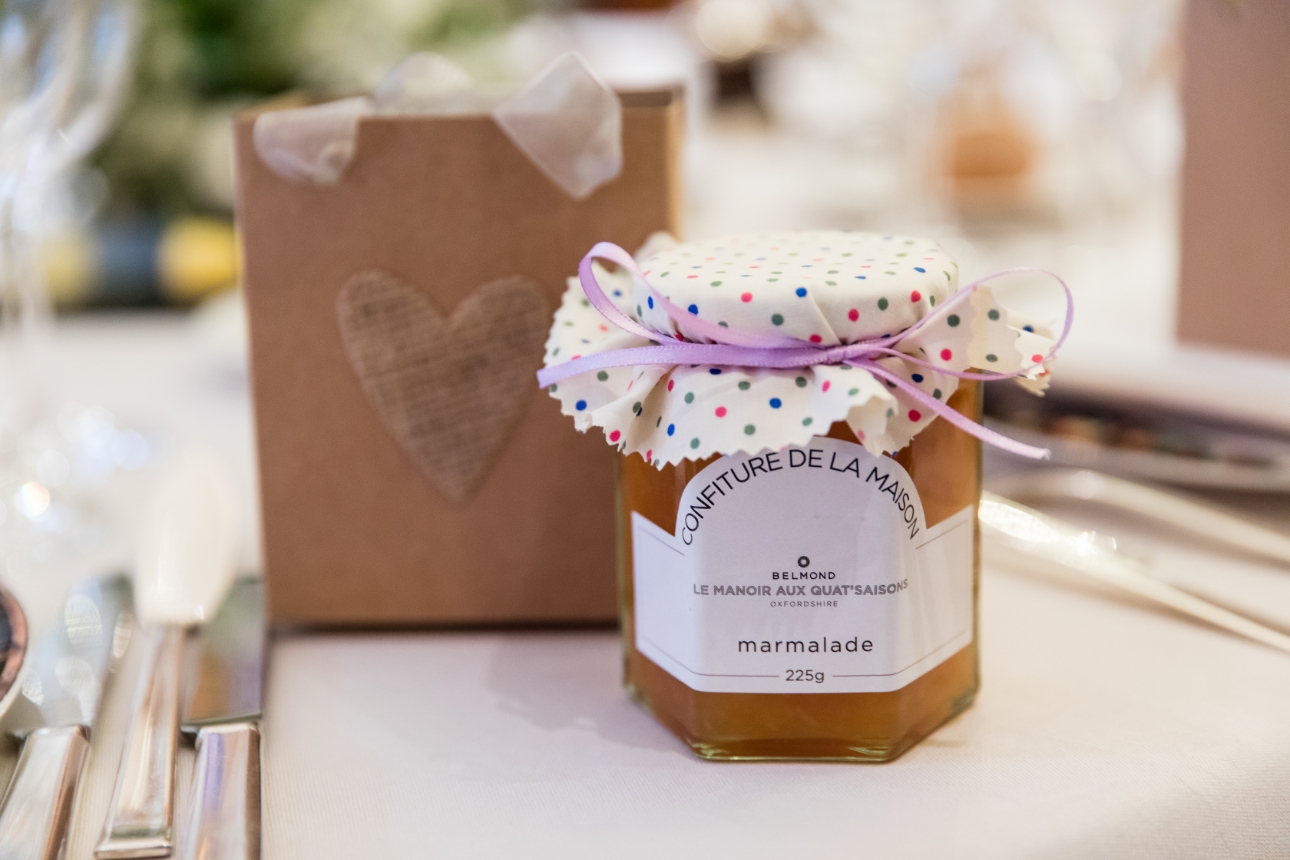 We purchased jars of Le Manoir jam, presented in handmade bags, and there was a play-fight between guests when they were negotiating swaps of jam and marmalade. In the following weeks, we were sent many pictures of toast!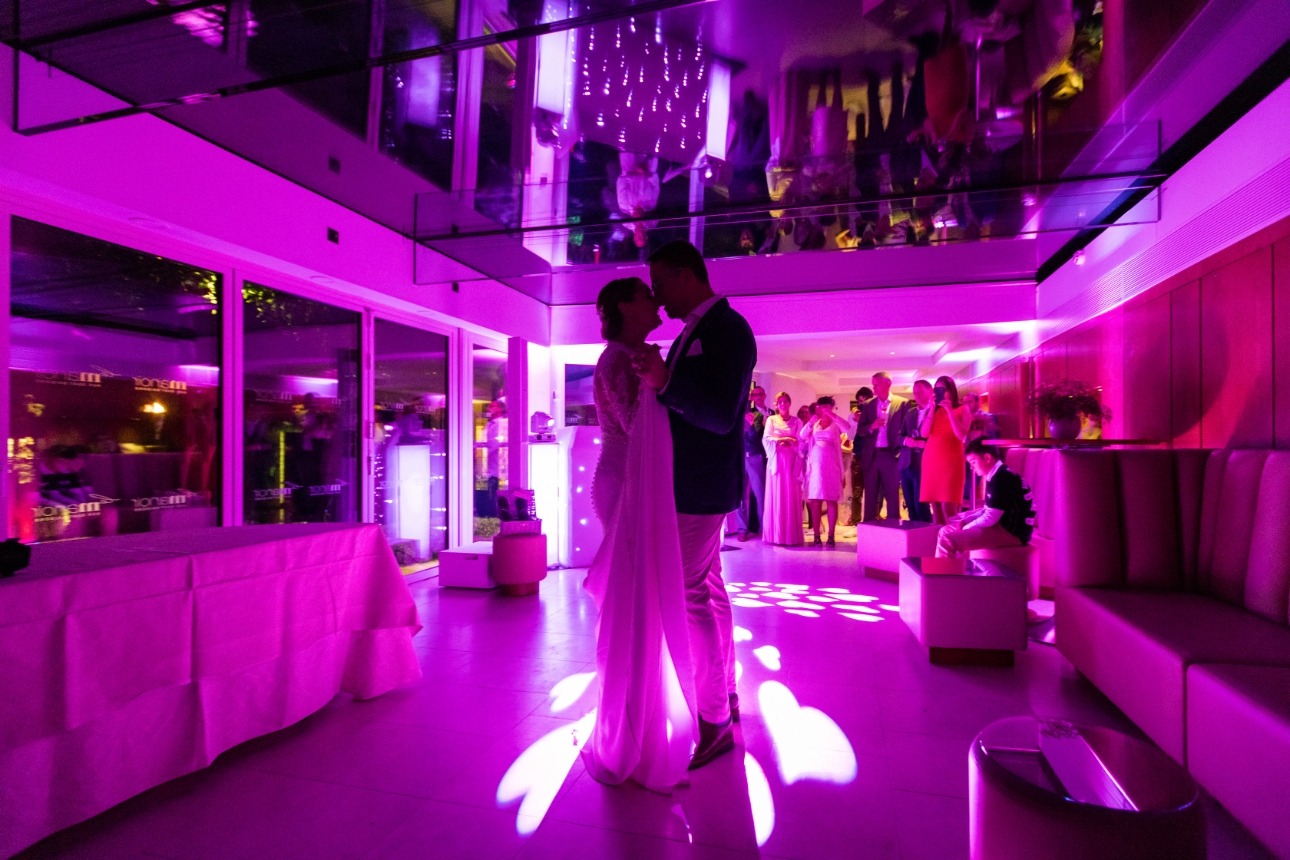 We opted for a DJ, although we dictated most of the playlist. We had everything from Bruno Mars to Public Enemy and lots of hip-hop, which everyone loved.
Chris and Laura's contact book