On the dock of the bay - Crete
Sarah Gallivan samples a taste of the Mediterranean on the dreamy island of Crete...

Crete, the largest island in Greece, is renowned for its stunning golden beaches, wild natural beauty, delicious cuisine and thousands of years of culture and history. Add to that the kind and generous Cretan hospitality, gorgeous weather and chilled vibes and you can guarantee the perfect getaway. My husband and I jetted off to the Wyndham Grand Crete Mirabello Bay report on the eastern side of the island at the beautiful coastal town of Agios Nikolaos. Our trip was for a few days, but I don't think a two week break would've felt like long enough – it was truly amazing. It coincided with a milestone birthday too (my 40th!), so it felt extra special, almost as special as reliving our honeymoon all over again.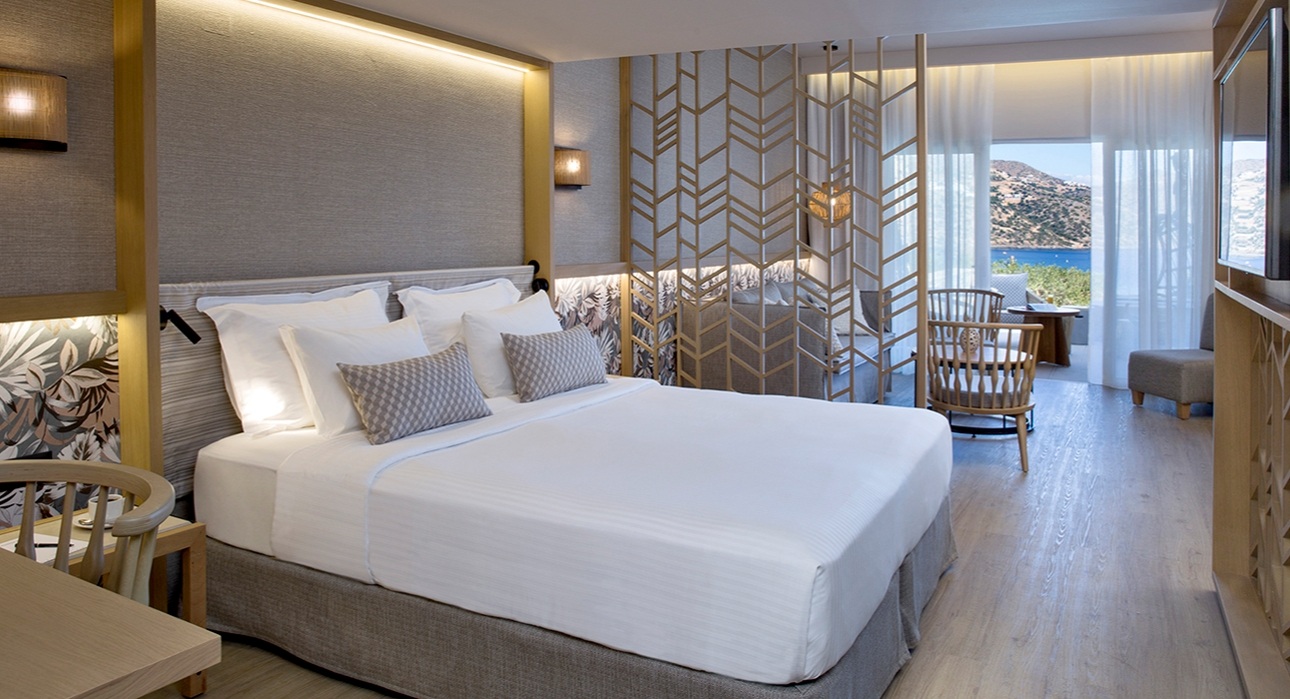 HEAVENLY ROOMS
After just a 50-minute transfer from Heraklion Airport, we arrived at our home for the next few days and were excited at what we were greeted by. This beachfront resort features the most amazing sea views overlooking Mirabello Bay, that are framed by picturesque mountains and our room, like many here, overlooked that very view. We were lucky to experience a stay in one of the Wyndham Collection Sea View Maisonettes in the resort's Village. If you're honeymooning here, I highly recommend a stay in a maisonette or bungalow. Each of these feature private infinity pools and sun loungers and many, like ours, looked out to the Mediterranean – perfect! The resort will even arrange for a private floating breakfast upon request to make your first morning here as a married couple even more special. The rooms in the main building are just as gorgeous, with either sea, garden or bay views, all boast modern interiors and there's also the option of a wellness room with your very own rooftop jetted pool – the accommodation options are endless.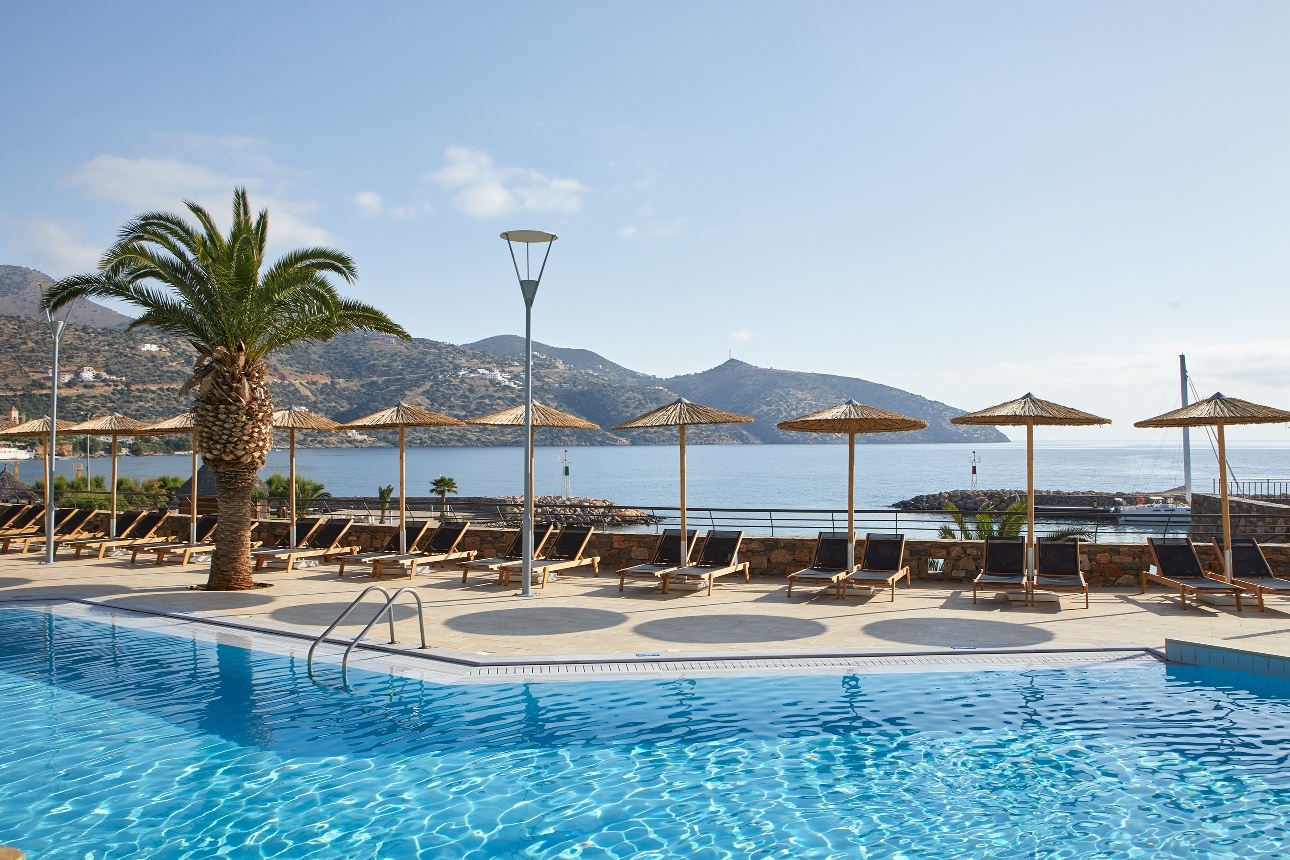 KICK BACK AND RELAX
As well as our private pool, we enjoyed both of the resort's pools – one by the beach with those stunning sea views once again, and the adultonly option within the Village (a quiet, calming spot in which to enjoy the sunshine). We also love a beach and dip in the sea and the hotel boasts a sandy beach and a pebble beach within the premises, so we were spoilt for choice. The free-of-charge beach cabanas were also a romantic addition and made the beach trip feel all the more special. The hotel also benefits from an onsite spa offering an extensive range of massages and treatments, salon services, an indoor pool and a sauna and hammam. For those on their honeymoon, there's a beachfront couples treatment area (available upon request) so you can lose yourself to the sound of the crashing waves whilst enjoying your massage.
GET ACTIVE
For the more energetic, there's plenty of activities here to keep you busy. Three tennis courts, a beach volleyball court and an outdoor fitness and bodyweight training area to name a few! The water sports enthusiasts are also in luck – just head down to the beach and choose from scuba diving, snorkelling, jet skiing, water skiing or head out on a banana boat, pedalo or canoe to take in the views from the water. For a lower-impact activity, some of the rooms in the Village boast yoga and pilates decks over the pools too.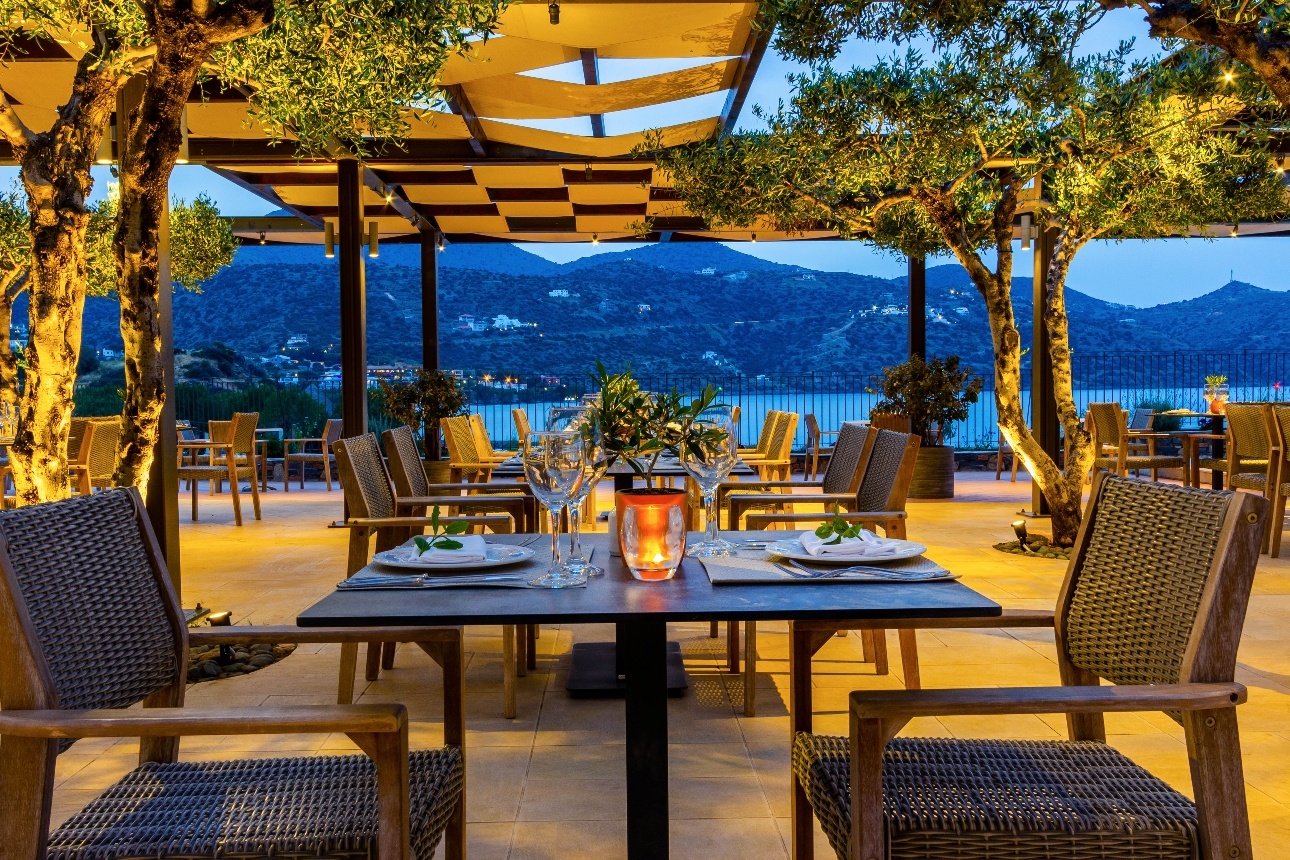 FOOD AND DRINK
The resort features nine on-site restaurants and bars offering aweinspiring views. Our breakfast spot each morning was just perfect looking out to sea through a stone arch of the restaurant's balcony. Throughout the day, you can grab a cocktail or beer from one of the bars and refuel with your choice of delicious Cretan, Mediterranean, Italian, or barbeque cuisine. You can also order food to your room to make the most of your private balcony. During our stay we enjoyed some beautiful pasta at Elia A La Carte Restaurant and indulged in the local culture at the Kafenion Cretan Restaurant with traditional rustic cookery and Cretan dancing. If it's a chilled drink you're after as your day comes to a close, check out the Shisha Patio. With its throws, cushions and mind-soothing background tunes, this is the perfect way to unwind after your day in the sun.
EXPLORE
The resort had more than enough to entertain us, but we took a short stroll into the chic cosmopolitan town of Agios Nikolaos. With its shop, bar and restaurant-lined promenade and buzzy atmosphere we loved our time here. Lake Voulismeni is at the heart of this vibrant town, and we just happened to be there during the international cliff diving competition which was a spectacle to see! My big birthday just happened to be on the day of the final, so we decided to eat out that night at the Piano Restaurant overlooking the lake and diving and what a treat it was. The area had such a happy, festival vibe, the food and views were amazing, the locals eating there were the most welcoming and friendly, and just as my birthday cake appeared (made especially by the chef), the cliff diving closing fireworks commenced. It was almost as if my husband planned it all as a romantic surprise (he didn't by the way but was feeling quite pleased with himself – what good luck hey!). There's so much more to do and see but our time here just wasn't long enough to squeeze more in. What I can say for sure though is that we'll be back. Crete's definitely got a special place in our hearts.
We flew from Leeds Bradford Airport with Jet2 to Heraklion Airport which is just 64km from the hotel. Check out all that this stunning resort has to offer and book your trip here by visiting www.wyndhamhotels.com/wyndham-grand