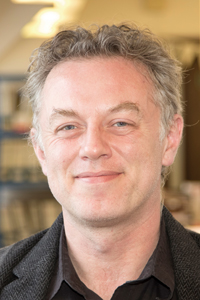 Get to know Tim Nelson, editor of Your Berks, Bucks & Oxon Wedding, with these top 10 questions.
What do you love most about working on Your Berks, Bucks & Oxon Wedding?
I love seeing the magazine take shape, when we get the designs back to see all the gorgeous photos and the great work of our suppliers highlighted. Oh, and also, working with the rest of the lovely editorial team.
Describe the style of a Your Berks, Bucks & Oxon Wedding bride?
Independent, powerful, creative.
What's your favourite feature to write for Your Berks, Bucks & Oxon Wedding?
The real wedding features.
If you were to get remarried what type of wedding would you have?
A weekend-long affair at one of the many beautiful country house venues in the region, with everyone staying over for a festival-style event with delicious food, drink, games and music, music and more music. Joan as Policewoman and Rufus Wainwright would be playing (well, I can dream) – in fact, make it a week-long affair, because there's a few more acts I want to rope in!
Who would be your number one wedding guest and why?
Well, in an ideal world, it would be David Bowie. I just think he was the greatest artist of our times – lyrically, musically, visually – he had it all. You might say I'm a fan.
What are the five words that best describe you?
Honestly, I have no idea.
What books do you enjoy reading?
What don't I enjoy reading? I've had to set up a free library at the bottom of the drive to deal with the surplus. Last two books I read were A Country Of Refuge (writings on refugees), and A History Of The World In 100 Objects. Next up is Ann Patchett's Commonwealth. In terms of magazines, for pure pleasure, I currently love the Art Fund's Art Quarterly, Uncut and the Guardian Weekend. I used to love Marvel comics – my doctoral thesis was on how magazines could change the world.
What three items could you not live without?
Notebook and pen, Kindle, smartphone (to play music, mainly!)
Favourite food?
Hmmm. Maybe beginning with champagne, some homegrown asparagus, just with a little melted butter, a baked salmon with some purple sprouting broccoli and a nice Viognier, followed by gigot qui pleure and a bottle of Chinon Rouge And my mother's chocolate roulade, to finish off with a glass of Sauternes. And a hammock.
Where are you happiest?
Anywhere with my wife Jo, and my children, Ben, Lily and Rowan.
Contact me
I'd love to hear all about your plans for your big day, or whether you'd recommend your wedding suppliers. Alternatively, let me know about any budget-saving tips you feel may benefit other readers. Email me at editor@yourberksbucksoxon.wedding.