Ask the experts
Here is a selection of Q&As from Your Berks, Bucks and Oxon Wedding magazine. If you would like your question answered by our experts, please email it to editor@yourberksbucksoxon.wedding.
To view more Q&A's on a different topic, please select one from the list below.
Hot topic: Honeymoons
Our experts answer your questions - this issue is about planning your getaway
---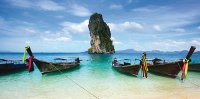 A fair weather getaway
Q. We're going on honeymoon in November next year and would love to go somewhere warm and sunny, preferably by the beach. We're aware that the weather can be unpredictable during this time of year, but at the same time we don't want to be caught in the middle of a hurricane or thunderstorm. Where can we go?
A. Vicky Bignell says: Judging by the changes in weather patterns around the world, it's not totally possible to predict what the climate will be like. Having said that, November provides several options for beautiful weather. I would recommend Mauritius as a perfect honeymoon destination, where you can laze on the beautiful white sandy beaches with the clear seas lapping the shores while sipping cocktails. If you are looking for something a little more exhilarating, explore the island and enjoy the waterfalls, botanical gardens and the local markets this exotic island has to offer.

Another alternative would be Barbados, which has sandy beaches, sophisticated hotels and some fantastic restaurants. The hurricane season here would typically be from June to October, so you have more chances of good weather in November. Alternatively, why not twin the vibrant city of Bangkok for a few days with a week or two of relaxation on Thailand's idyllic beaches?
---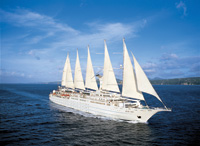 What floats your boat?
Q. My parents have been on several cruises and they say they really enjoyed the experience. In fact, they suggested that a cruise would be a great way to spend our honeymoon. We're keeping our options open, but my fiancé is not too keen on big crowds. Are there smaller ships we can consider?
A. Rowena Marella-Daw says: I can't blame your fiancé for feeling uneasy sharing space with thousands of passengers in a floating hotel. There's nothing worse than being surrounded by big groups of people when all you want is a cosy, quiet corner for just the two of you while you take in the beautiful scenery.

You'll be pleased to know that there are several ships that offer a more intimate, exclusive experience. The ones I recommend are Windstar Cruises (www.windstarcruises.com), which has a fleet of three luxury vessels, Star Clippers (www.starclippers.co.uk) and its fleet of three tall ships, Compagnie du Ponant (www.ponant.com) for a luxurious super-yacht experience, and the Sea Cloud Cruises (www.seacloud.com), where the romantic journey takes you back to the era of sea voyages. They all sail to exotic destinations and most take a maximum of only 350 passengers. Happy sailing!
---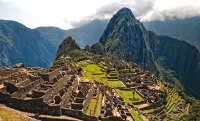 Latin American adventure
Q. We're not too keen on just chilling out on the beach and would much prefer to go an adventure-packed holiday in Latin America. Do you have any recommendations?
A. Maria Green says: There's so much to see and do in Latin America. In order to make the most out of your holiday, I suggest that you organise an independent tour which gives the freedom to travel independently while having the convenience of your accommodation and transport already pre-arranged.

Consider a five-day tour exploring Peru's picturesque Sacred Valley and magical Machu Picchu, followed by a luxury journey on board the famous Hiram Bingham train, and then return for relaxation in one of the region's luxury hotels.

Another great adventure is a tour of Bolivia for about 10 days. Explore this fascinating Andean country's rich history, as well as an interesting mix of traditional Indian and Spanish culture. Travel to the remote Salar de Uyuni, the largest salt flat on earth, and lake Titicaca, the highest navigable lake in the world.
---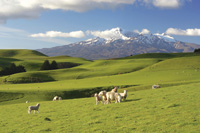 Capturing landscapes
Q. We're heading for New Zealand for our honeymoon, and we'd like to bring back lots of great photos. Can you give tips on capturing landscapes? We're also considering buying a DSLR with a good zoom lens. Can we get a decent one for around £300 or less?
A. David Bostock says: New Zealand has some of the world's most beautiful sceneries, making it a paradise for landscape photography. A great landscape composition starts with the rule of thirds. The rule states that an image should be divided into nine equal parts. Important compositional elements should be placed along these lines or their intersections.

As an example, if you have a foreground and sky element in an image, the sky should occupy either the top third or top two thirds of a photograph, depending on how interesting it is and what suits the photograph best. Don't be afraid to experiment with angles and perspectives and you'll be amazed at what great images you can capture.

In terms of cameras, you may struggle with a £300 budget unless you go for a second-hand DSLR with a good lens. In landscape photography a good wide-angle lens is much more important than a telephoto, so my advice is to look at either the Panasonic Lumix GF2 or Canon G12. These are both semi-professional quality compact cameras with high quality lenses that can be used in manual or automatic mode to give you maximum control over the final image. These should cost between £300 to £400 if you buy online.
---
Contact our experts...

David Bostock
Photography

Maria Green
Travel

Rowena Marella-Daw
Travel editor

Vicky Bignell
Travel
---